Notice : Tokushima Tokyu Inn has changed their name to "Tokushima Tokyu REI Hotel" (21st, September, 2015)
---
The first day, arriving at Tokushima station
After enjoying Naruto view (strictly speaking, I couldn't see Naruto strait…), I went to Tokushima station by bus.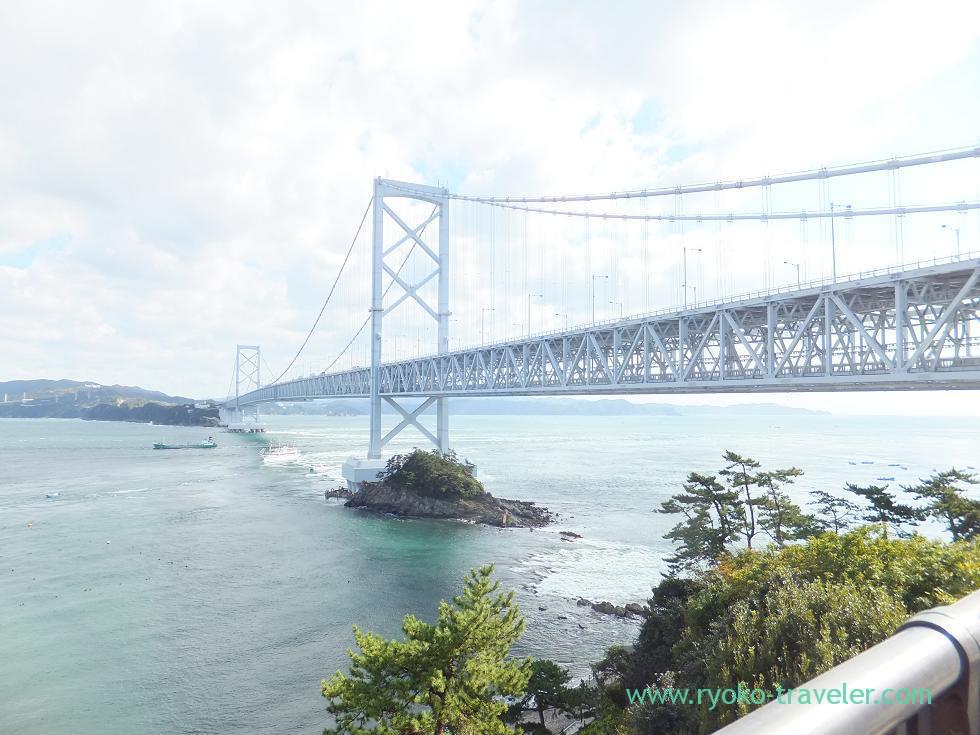 Tokushima and Kagawa 2011 (2) Naruto strait
It is the topic my going to see Naruto Strait that I had been wanting to see Naruto Strait very much. But I didn't feel...
Awa odori dancing here, too.
Awa odori at the ground.
Awa odori near the stairs.
On the post 😀
Stop walking around the station, and I went to hotel.
My accommodation was Tokushima Tokyu Inn.
First night was included in the package tour.
I got a room upgrade 😀
It's a comfort single room.
There is a massage chair in the room.
(I had taken these pictures with red leaves mode, so these pictures are yellowish 🙁 )
I feel pleasant that can left the closet open :P.
It is enable to use wired LAN in the room. I like wired LAN more than wireless LAN because there is no need to configure settings.
Only hooking up the cables, I can use internet.
I had wanted to eat Awa odori chicken, so I went to a tavern that is named "Toritori", in front of the Tokushima station.
Sudachi wine.
Lightly roasted Awa odori chicken and salted Pacific cod entrails in spicy sauce.
Liver. This was soft, smooth, and thick.
I wanted to eat it more , but there were large amount of deep fried chicken.
Here it is deep fried chicken. It is for one person 🙁
It is in a deep bowl! I couldn't eat all. I had left about half of it.
Returning to my room, I took a bath, and I apply a sheet mask to my face on the massage chair.
I had gone to sleep for about one hour.
[amazonjs asin="B003X3YM2S" locale="US" title="Lus Red Ginseng Essence Mask 24g"]
About Tokushima Tokyu REI Hotel (徳島東急REIホテル)
*Former name : Tokushima Tokyu Inn (徳島東急イン)
Address / 1-24 Motomachi, Tokushima-shi, Tokushima
Station / Tokushima station (JR)
Room/Single room from 7500 yen including breakfast
Reservation / Booking.com,
agoda.com,
Hotels.com,
Expedia
Website / http://www.tokushima.rei.tokyuhotels.co.jp/(in English, Chinese, Taiwanese, Korean)
About Yakitori Izakaya Toritori (焼き鳥居酒屋 とりとり)
Address /2-16 Ichibancho, Tokushima-shi, Tokushima
Station / Tokushima station (JR)
Open / from 17:00 to 24:30
Close / Sundays
Website / http://www.0909s.com/shop/toritori/(in Japanese only)