I'm now in Splendid Shikoku time !
I'm now on travel at Tokushima,Kagawa.
I'll go home tomorrow.
Light summary.
1st day : Naruto strait
Onaruto bridge
And, eddying current of Naruto Strait is …
Where is strait ?
Very very small eddying current appeared again and again. And vanished quickly. And also our boat seemed to diminish the strait.
I think it's good time to eddying current 🙁
I went to eat Awaodori "Toritori" In front of Tokushima station.
(Awaodori is bland of chicken. Not festival)
I ordered too much. I wanted to eat yakitori more.
Chicken Tataki.(lightly roasted chicken)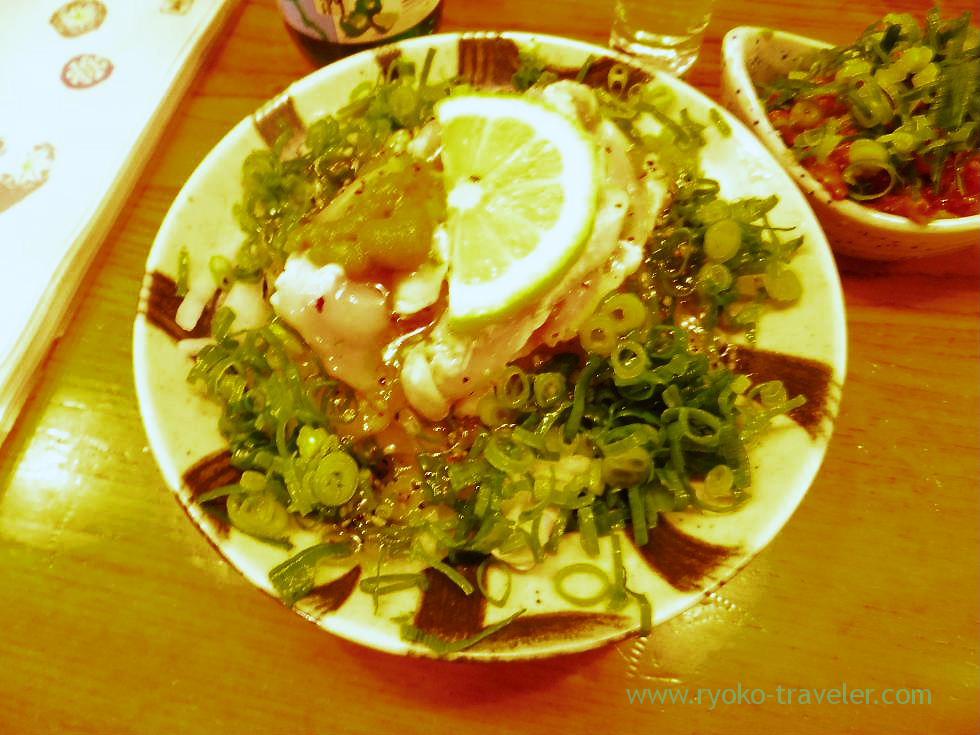 2nd day : Oboke
Oboke River
I didn't have enough time , but I went to onsen. Oboke onsen "Hotel Mannaka"
("Mannaka" means center in English.They want to say "Hotel Mannaka" is located center of Oboke?
Sulfur spring.
Oboke River's view from here is excellent.
Sanuki Udon at "Renrakusen udon" in JR Takamatsu station.
Tomorrow, I'll go to Marukame Castle.