The third day of my trip, I awoke up early in the morning, so I took a walk to Ritsurin garden that is open from 6:30 a.m.
Ritsurin Garden have 6 ponds and 13 artificial small hills and is about 75 ha.
Too large garden to see around within short time.
It took about 100 years to be completed.
"Three major daikyo teien" is consist of Kairakuen (Mito of Ibaraki), Korakuen
(Okayama) and Kenrokuen (Kanazawa of Ishikawa)
But this Ritsurin garden is said to be superior than those three major daimyo gaden.
Right, left, front and back. Pine trees surrounded me !
Oteue matsu (お手植松)
Taisho Emperor planted it.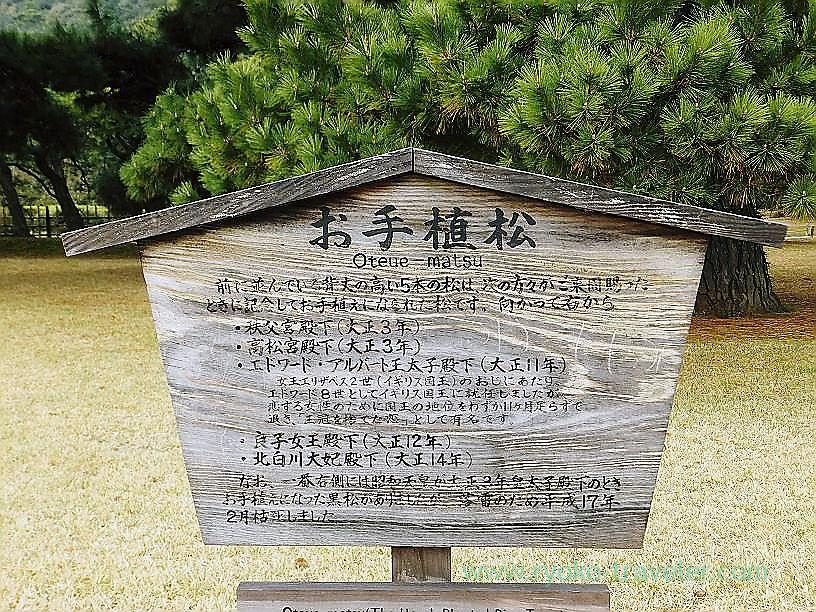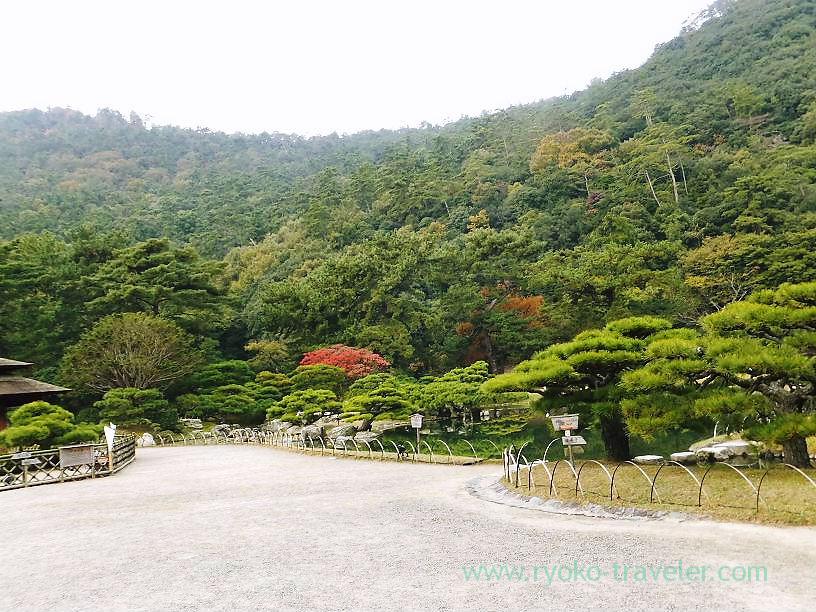 It seems mirror.
Inverted image of pine tree reflected in the water
Huge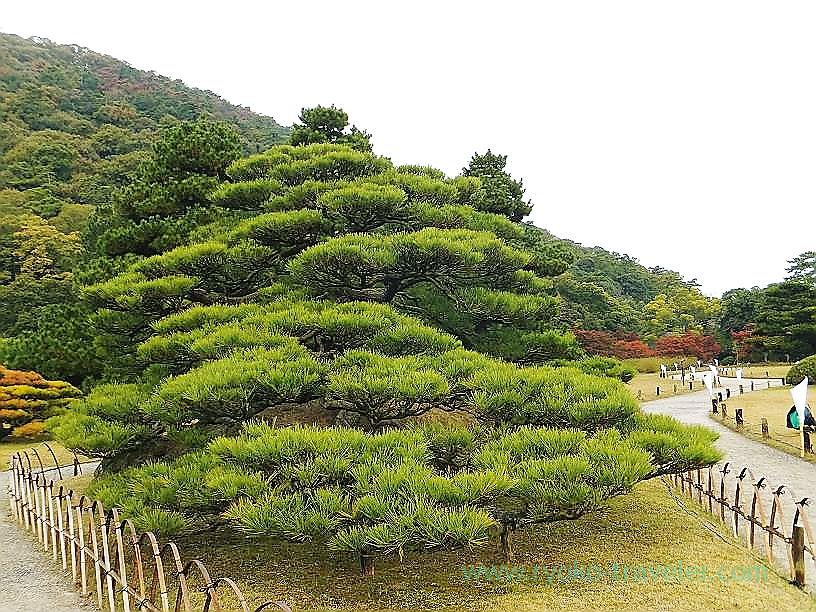 Lots of carps swimming !
There are warmer water here, so carps are gathering there.
Actually, though it was cold that day, the water was lukewarm here.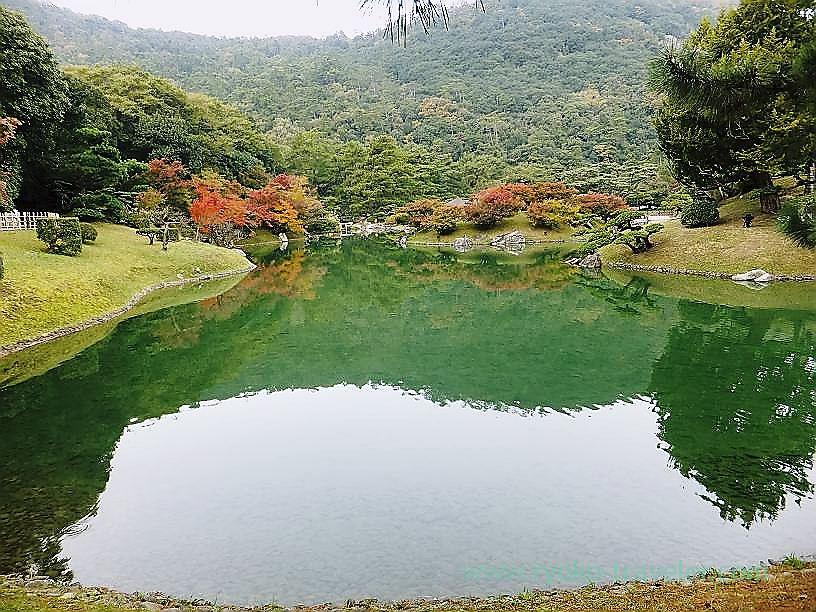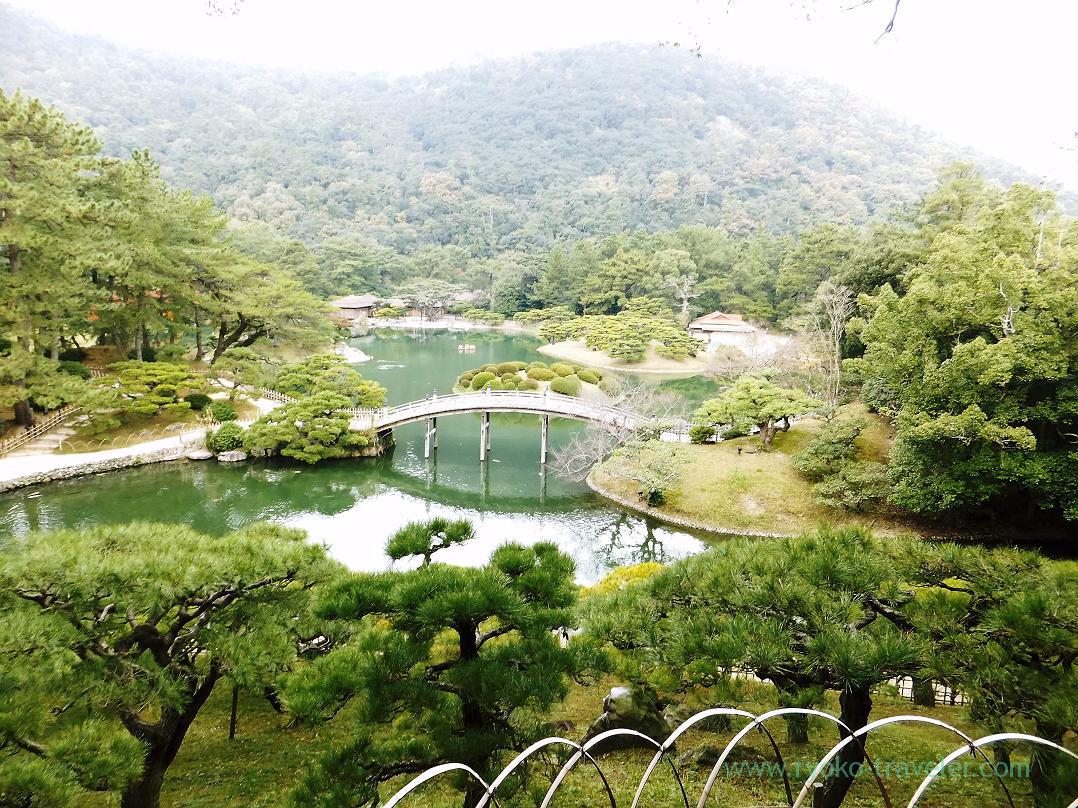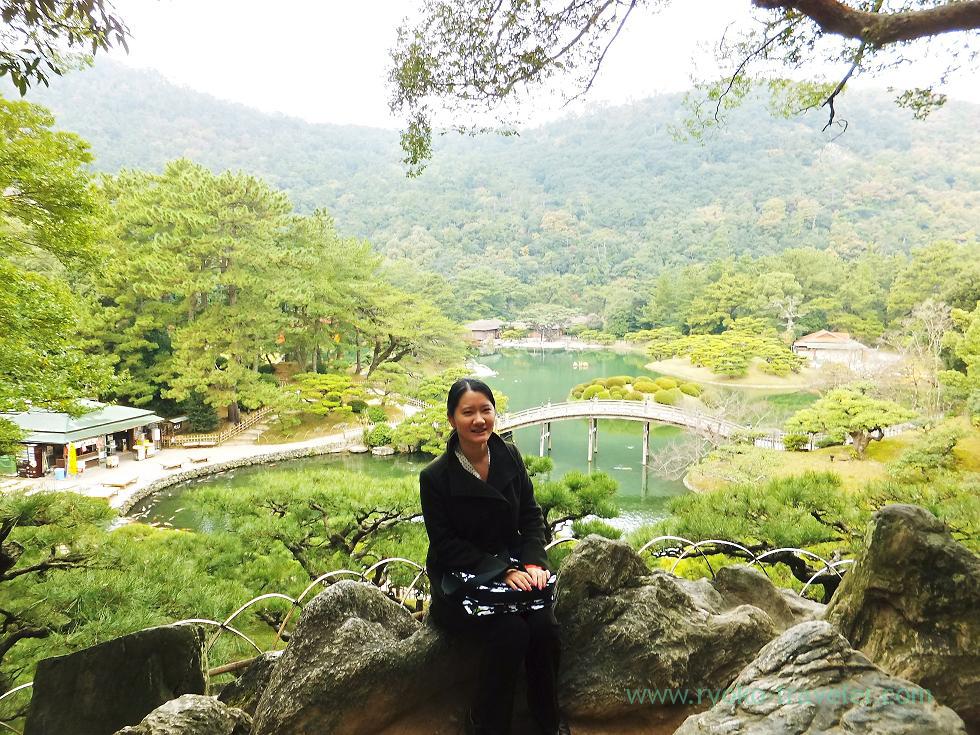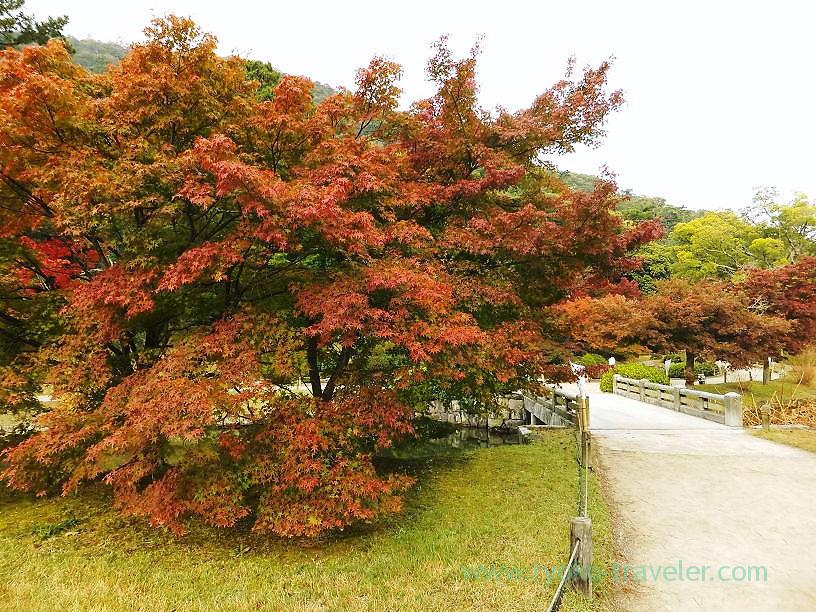 Green and red in the photo together. That's beautiful.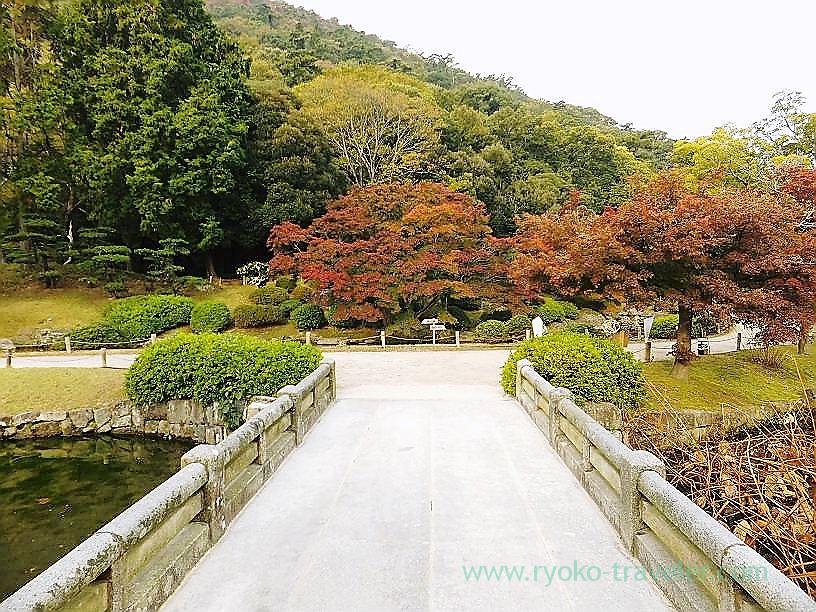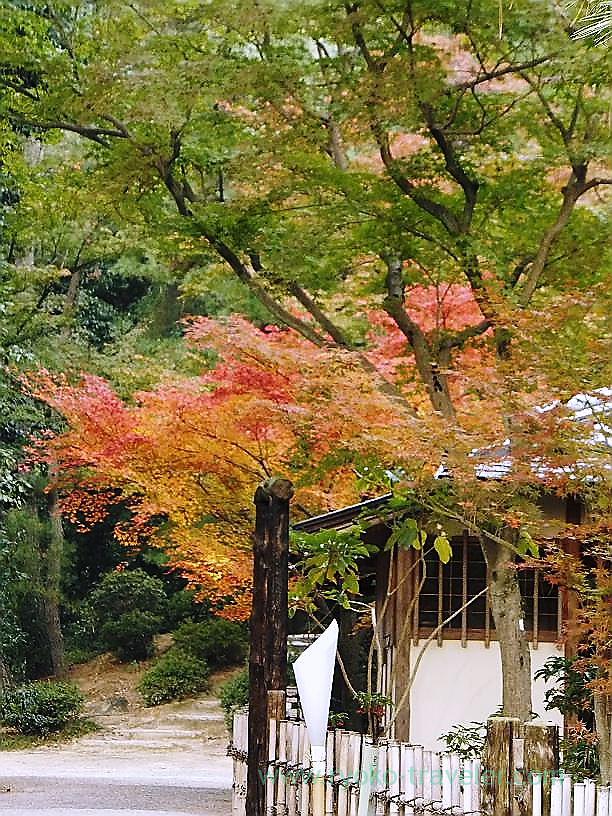 What happens to this tree ?
Overwhelming view of Mt.Shiuni is at the back of the garden makes this garden more beautiful.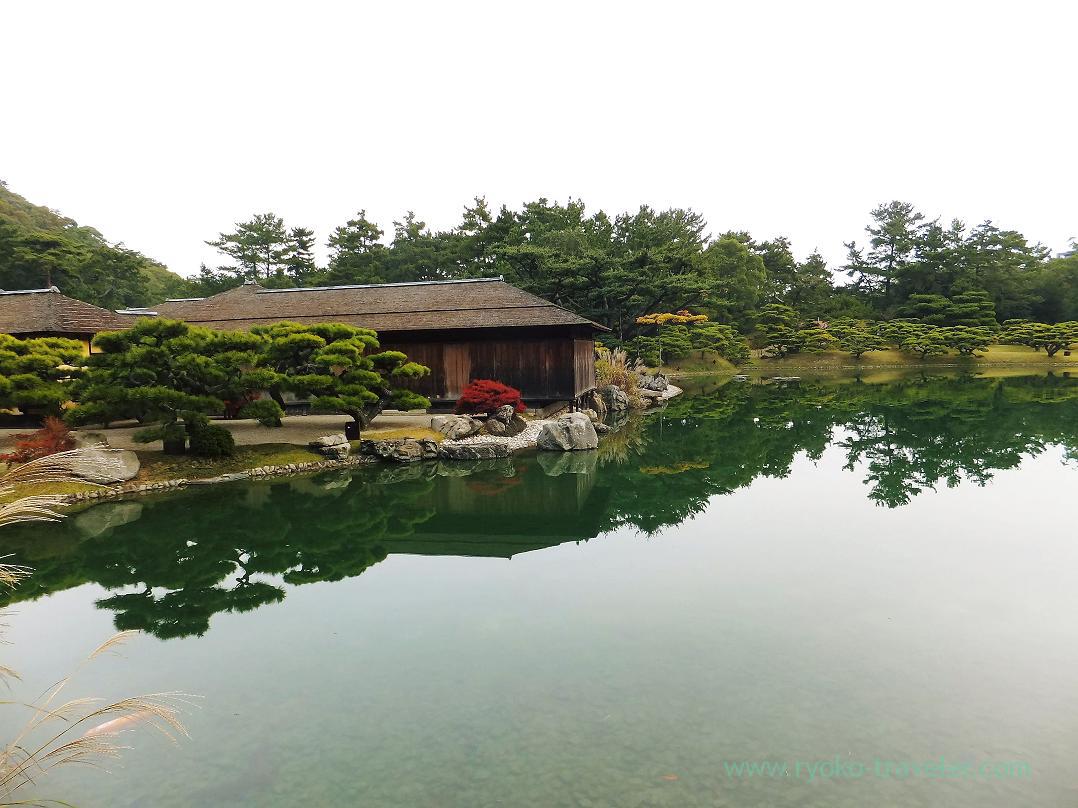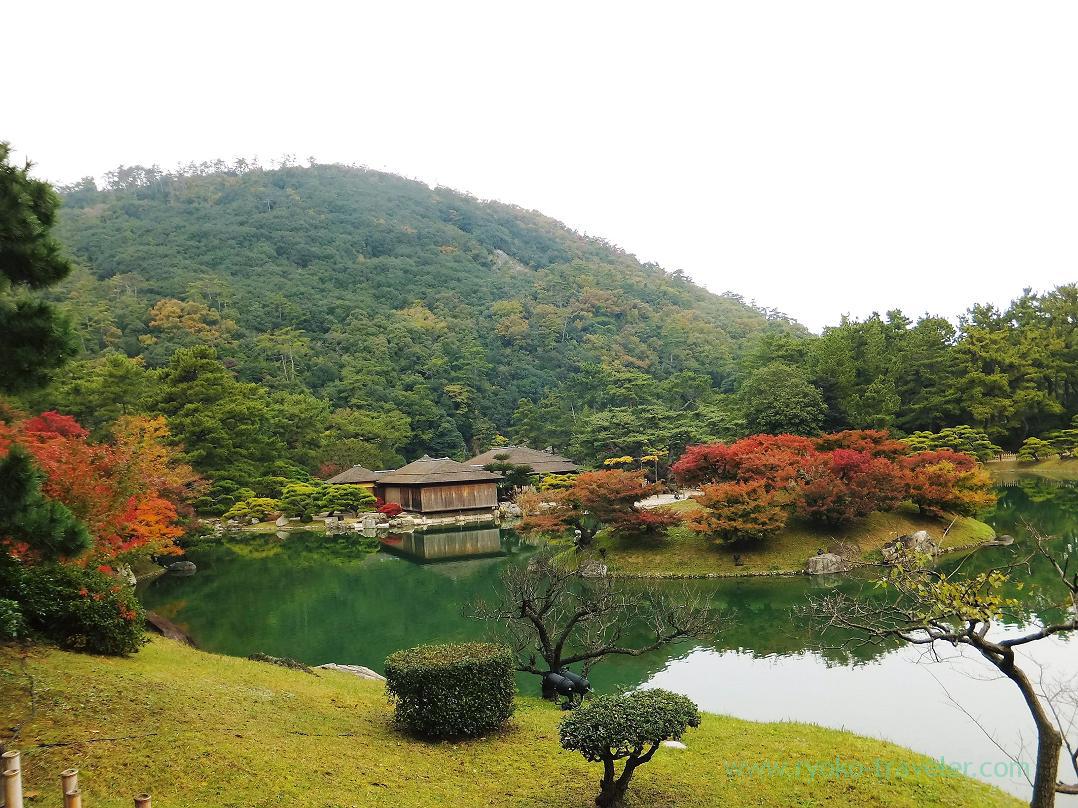 Tsurukame-Matsu (鶴亀松)
It is said to be the most beautiful pine tree in the garden.
While I saw in the garden, the volunteer guide caught me and walked with him and heard many about the garden.
After all, I was there for about two hours in the park. Still, it was short and I couldn't see the garden enough.
I went back to my hotel in hurry. Of course, I already arranged my baggage before going out to Ritsurin Garden and all I had to do was to leave my room key and say good-bye to the front desk 🙂