It's about 5 minutes from the Daijingushita Station.
Because I missed on my way, I took 20 minutes…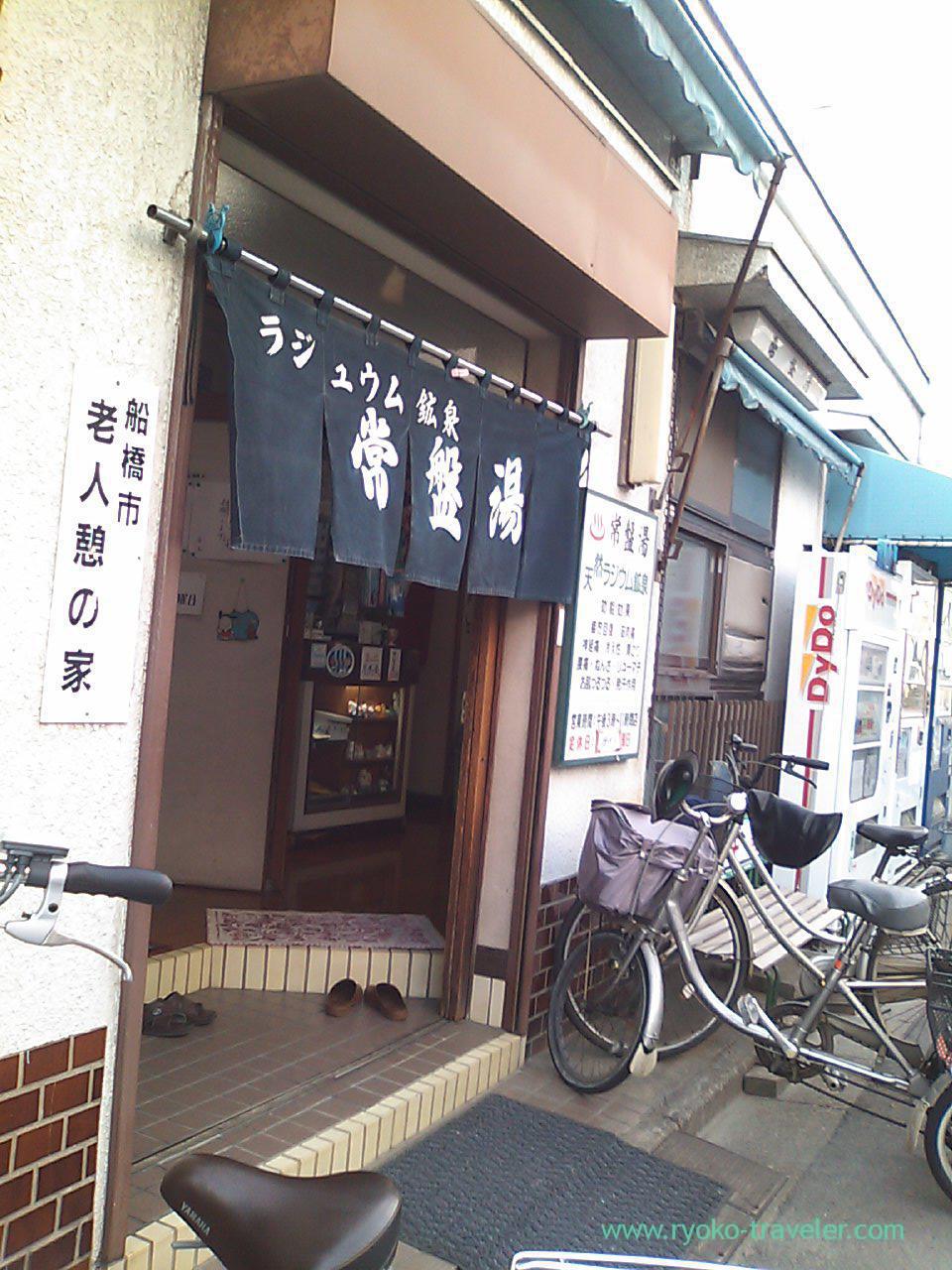 This is rest house for old people.
I'm not old people, but let me rest 🙂
(Of course, they welcome everyone)
There are many Sento that have black color mineral springs in Funabashi-city.
But this color is not whole black. Black brown.It is slimy a little.
I don't go to all of them yet.
So, I went to Funabashi Daijingu Shrine and while I took a bath at Tokiwayu.
Filling the bath with hot mineral springs.
what is more,Mineral springs from faucet,too.
There are too much spring facilities that supply tap-water from faucet.
This mineral springs doesn't have a quality of water that contains dissolved mineral salts that prevent soap from lathering.
It was not too hot, so I could take in long time.
But owing to that, I had a rush of blood to the head… I had too long time in bathtub. 🙁
< About TOKIWAYU>
* type of entrance / front-type
* onsen / Black mineral springs
* bathtub / one ( have jacuzzi spot)
* sauna / nothing
* address / 3-20-12 Honcho Funabashi-city Chiba-ken
* closest station / Daijingushita Station (Keisei Main Line)
* charge / 430 yen (Sento FIxed Charge in Chiba-ken)
* open / from 15:00 to 22:50
* holidays / Monday, Wednesday, Friday
* locker / free locker (for shoes, for baggage)
* hair dryer / available (a charge for 20 yen)
* another facility / nothing
about sento : http://en.wikipedia.org/wiki/Sent%C5%8D
—————————
They went out of business about the end of 2011 🙁
Many sento facilities decided to go out of business by the earthquake in last March.
They were hard to keep their business before that. So they couldn't repair their sento facilities.
(January 19,2012)