I ate tantanmen noodles for lunch last week.Not dandan noodles.
The restaurant's name is "Honsen". It is in Harumi Toriton Building.
I had been wanted to eat it. Because I had been to here at dinner before, and peking duck was good.
It was not enough hot for me 🙁
It was 900 yen at lunchtime.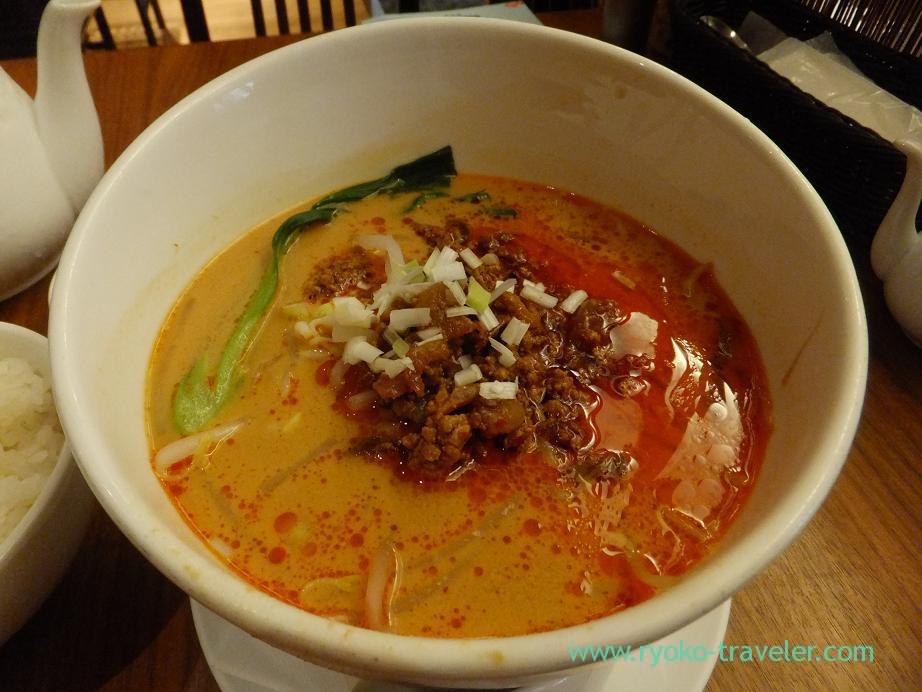 It had sesami taste strongly.
Noodles were very soft. I also ordered rice (100 yen) and I took it into the soup after eating noodles 🙂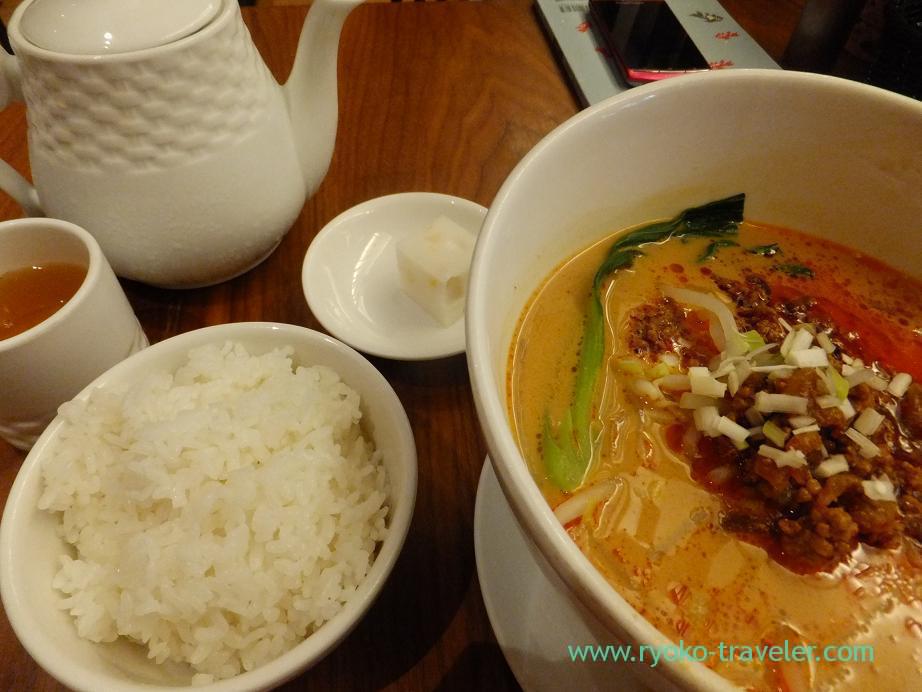 Tea was free of charge.
I want to eat Mapo dofu bowl next time.