For some time, I used to go to sento so frequently.
So much nostalgic atmosphere that old sento have attracted me.
Also because the number of sento giving up their business are increasing.
I thought we can't enjoy the atmosphere in the near future.
So I couldn't help viiting sento.
Funabashi had many sento in the town. And some of those sento had hotspring.
But two of them gave up their business.
I went to one of the sento that was named Tamaruyu (多丸湯) before closing.
Tiled roof,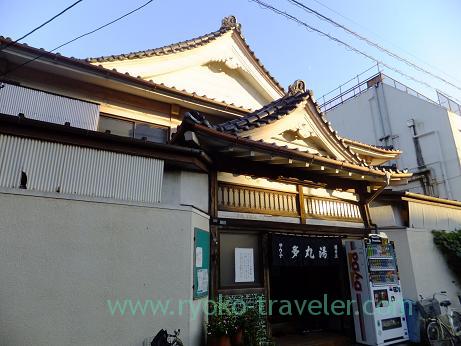 Old appearance,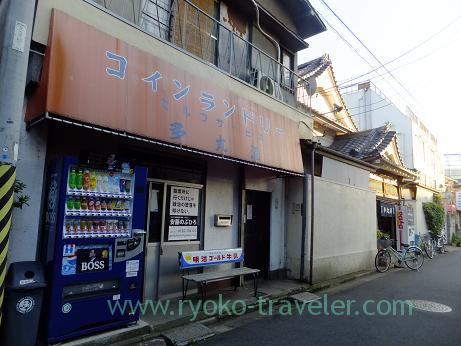 Dressing room,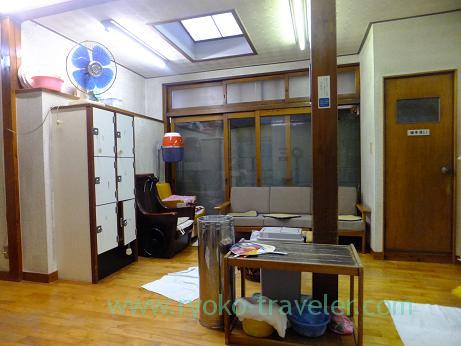 Those facilities were still good, and it seemed that they could continue using.
But such a old sento house was built in Showa Period and their facilities are damaged by last huge earthquake.
Now they have to carry out large repairs or rebuild.
But they don't have enough money to do that because the number of people visiting sento is decreasing and fuel expenses are higher.
So many sento take their opportunity to quit their business.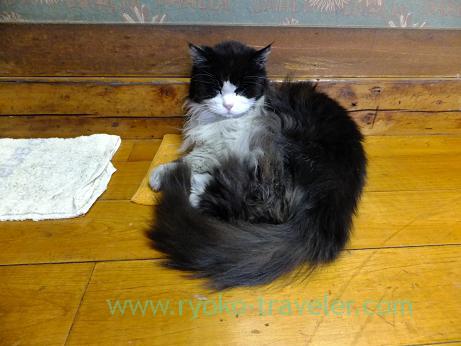 The cat saw me off 😀 She's Nana-chan. She never moved. At first, I thought she is stuffed animal :p