Next morning,  I took the bath again.
There was a lot of snow piling up :O And it continued snowing.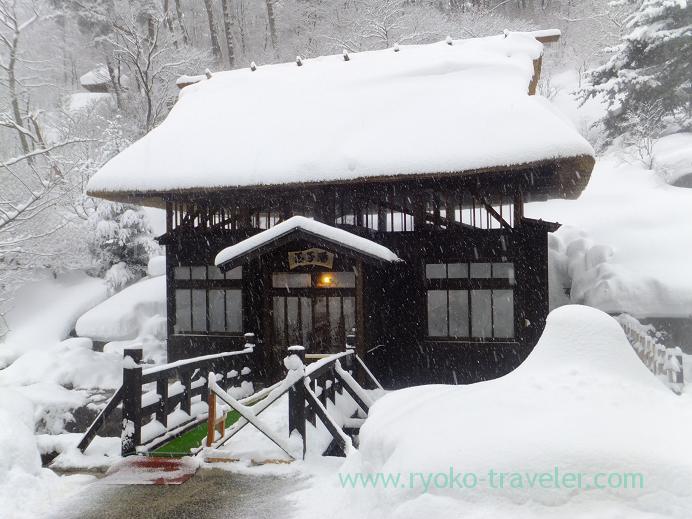 The whole world around me was covered with snow.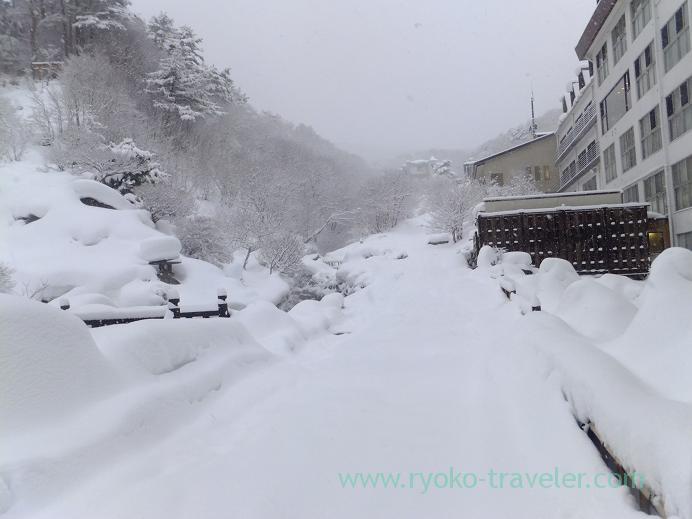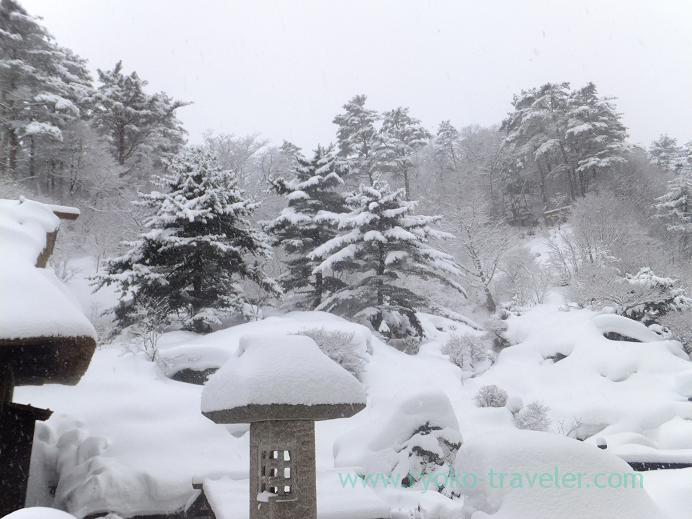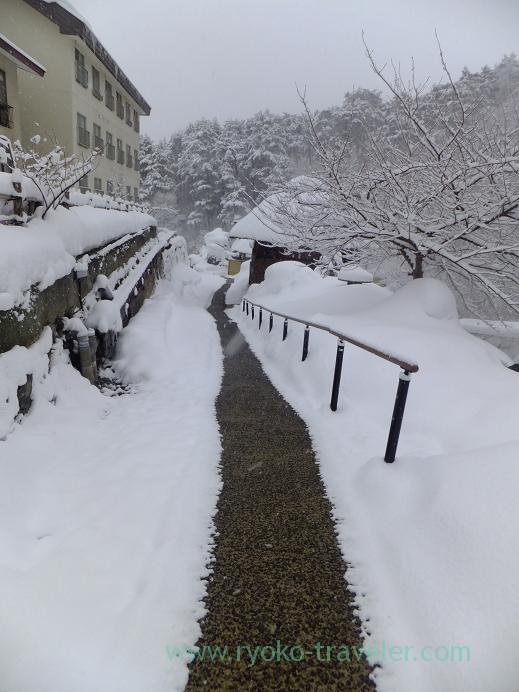 Ofter taking bath, we had breakfast. Onsen tamago, steamed vegetables, kamaboko, pickled vegetables, miso soup, boiled spinach in soy sauce, seaweed laver and so on.
It was far better than the dinner.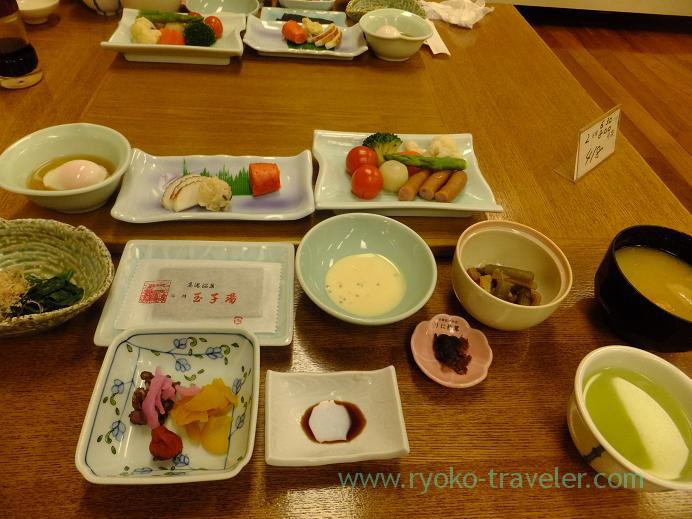 After the breakfast, we took the big bath. We didn't have much time left, but the big bathroom was next to our room, so we could take the bath shortly.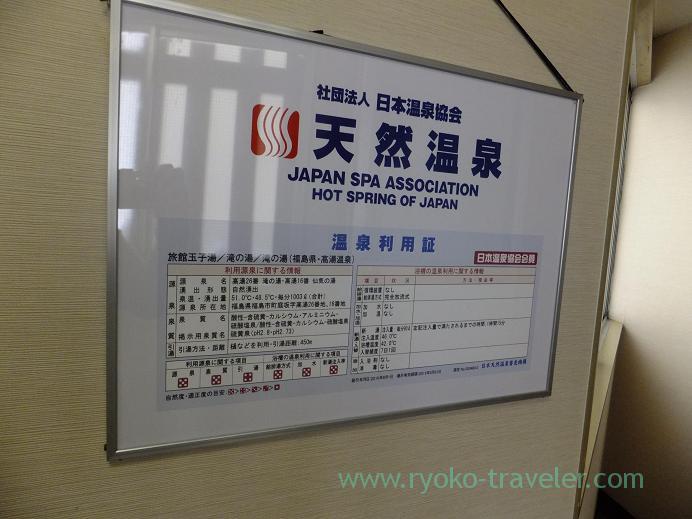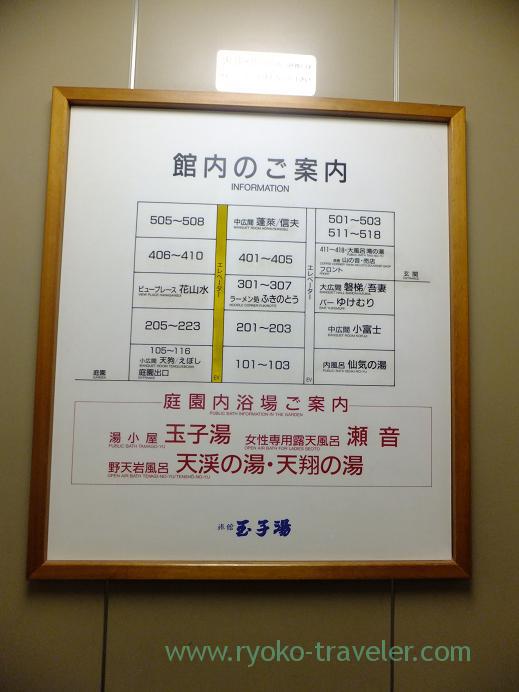 We checked out from the ryokan around 10 a.m.  Souvenir shop in front of the entrance.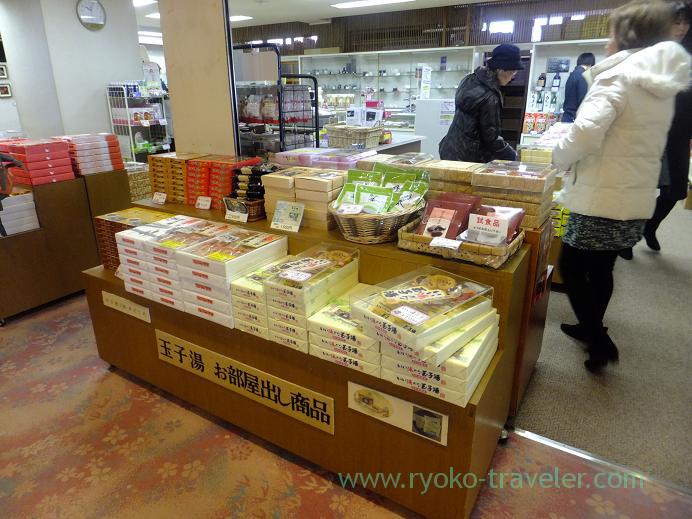 Snow was cleared around Fukushima station.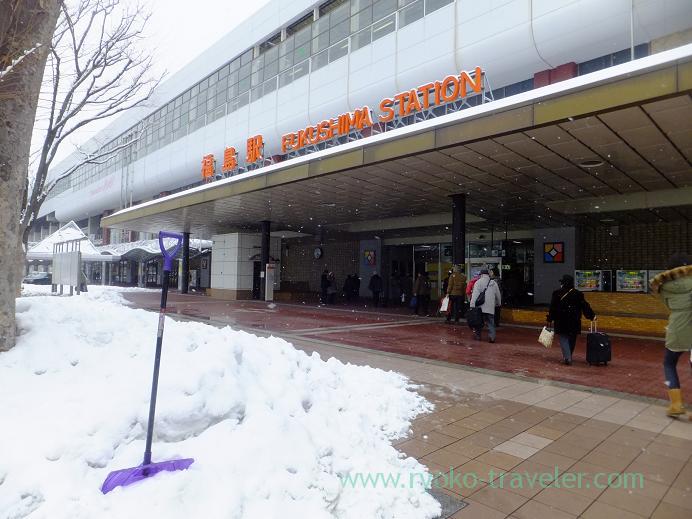 This was the first time for me to see so much snow around Fukushima station.
I was thinking that around Fukushima station is not in Tohoku regions. Not too cold.
But there is no doubt that around Fukushima station is in Tohoku regions. I understood.