「 Tsukiji Nunotsune Sarashina 」一覧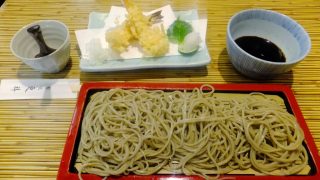 I felt value of Ginza at Tsukiji I feel like eating cold soba because it's still hot in the daytime. Especially, concrete reflects light in Tokyo Metropolis and it's very hot. I must be getting old ...
Summer special refreshing soba. I knew the existence of sudachi soba on twitter this summer. Sudachi soba ... is lots of slices of sudachi on the cold soup and soba I couldn't think it's tasty, b...