「 Tonkotsu-shoyu ramen 」一覧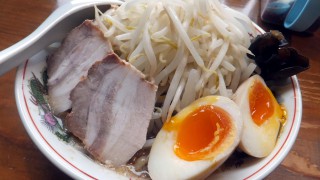 Crazy soy sauce based tonkotsu ramen ! Do you know the exsitence of a ramen shop, "JIRO" ? I ate so strange ramen that is called Funabashi sauce ramen several months ago and I was astonished and t...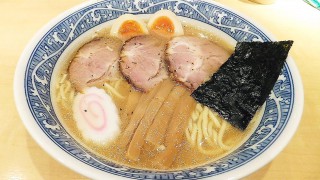 I should not to eat such a food at night... but. Special chuka soba (特製中華そば) 900 yen Branch of Aoba in Funabashi Shapo. My friend took me to the ramen house :P. The surface of the water ...