「 Tonkotsu ramen 」一覧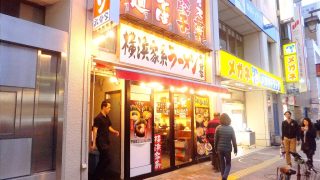 Mild Iekei ramen shop is expanding! New ramen shop has started their business in front of Motoyawata station before I knew. Its appearance is loud. There're already some good ramen shops around Motoy...
Notice : This branch has already closed. Almost all branch and head shop already closed. But Tozuka branch is still open. Tozuka branch is last Rokkakuya (February 2nd, 2019) Rokkakuya is very ...