「 Tochigi 」一覧
Next morning Shika-no-yu (Nasu, Tochigi) This article is continuition of the article "Nasu Matsukawaya 2013 : 1st day ". Oh,,, more one month have passed ... :( This is the breakfast of next mo...
One night trip to Nasu onsen ! This is an article about my one-day trip to Nasushiobara with my mother to cure her wound. She had a wine in the shinkansen. She might to disinfect her internal b...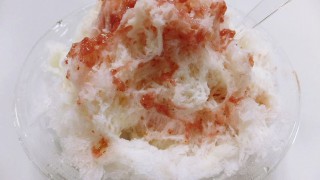 So popular kakigori in Nikko district came to our Funabashi ! I know only its existence. Kakigori that made of natural ice. Natural Ice. I had been wanting to eat kakigori that made of natur...