「 Tendon 」一覧
Tempura restaurant outside the market. I spent my lunch hour for eating tempura at Tempura Kurokawa in Tsukiji the other day. Kurokawa's lunch is gorgeous just a bit for my work lunch. They se...
Tendon in historical architecture. I went to Minowa that still have old street lined with houses built before the war with my friends. "Yoshiwara" may be easier to understand. It is not exactly. But...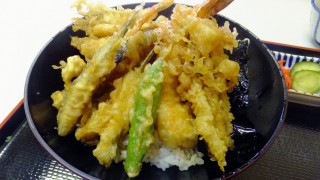 Young sweetfish in tendon bowl. Young sweetfish is precious fish and eaten only this season. I didn't know the existence of "young" sweetfish until I visited Tsukiji. Though I feel like waiting t...