「 Teishoku (Eatery) 」一覧
Notice : Amikane Coffee quit their business. (April 30, 2018) Odayasu and Amikane coffee Because now is summer holiday season, there are so many visitors in Tsukiji Market in weekdays' mornin...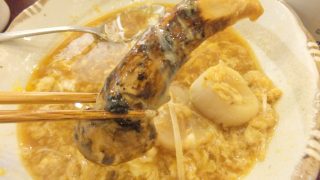 Gorgeous autumn flavor could be eaten with ease at Yonehana I went to Yonehana by myself after a long absence. Recently I usually go to Tsukiji with someone. So, Jiro-san said to me, " You come he...