「 Taiwanese breakfast / 台湾早餐 」一覧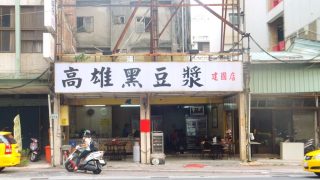 Black soy milk shop. When I was in Kaohsiung while my trip, I stayed in front of Kaohsiung Black Soymilk King (高雄黒豆漿). So, I had breakfast there. Unfortunately, they already moved to another place. ...
Taiwanese breakfast is one of my reason to be there. I had breakfast at soy milk shop close to MRT Zhongshan station (中山站) on second day of my trip in Taipei. Speaking of breakfast in Taiwan, soy mil...