「 Starbucks coffee 」一覧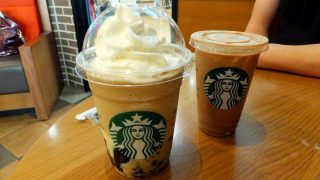 Starbucks' summer frappuccino 2016. Starbucks Japan has started to serve Coffee jelly & creamy vanilla frappuccino (コーヒージェリー&クリーミーバニラフラペチーノ) at 590 yen (tax excluded) from today. (But many branc...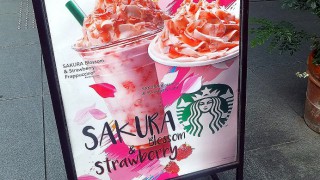 Latte or Frappuccino ? I went to Shiba-Daimon the other day and tried to go to Zojo-ji temple. But I got tired of walking on the way and this signboard attracted me. Limited sakura beverage ! I co...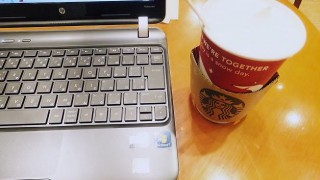 I'm surfing the net at starbucks coffee now I 'm in LaLaport Funabashi.I'm tired of shopping, so Tea break at Starbucks ... This tea is "Earl Grey Lavender Tea Latte" Lavender aroma makes...