「 Salted beeftongue 」一覧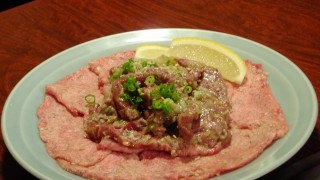 I went to eat yakiniku at "Seiryuen"  the other day. I went to the restaurant for about the two times that day. Namul and kimchi(550 yen each). Salted tongue (Chu-tanshio 中タン塩) 1500 yen. Salted spe...
Notice : Sumibi-Yakiniku Shichirin already quit their business because of the town redevelopment. They moved to Ichigaya and opened "Sumibi-Yakiniku Nakahara" (English, Chinese language) (July 18th,...