「 pastry 」一覧
Notice : Romando roll Lalaport Tokyo bay branch already closed. (December 10, 2014) The Shop rouse my interest It is located in Funabashi Lalaport. Long lines had formed in front of  th...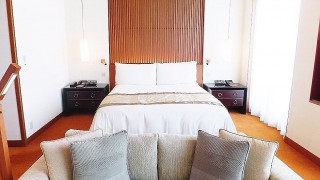 Peninsula Tokyo is really a great hotel ? I stayed at Peninsula Tokyo this september. Peninsula Tokyo is said to be one of the best hotel in Tokyo, so I was really looking forward to staying there....
I went to Hokkaido Food Fair at Funabashi Seibu. I bought two boxes of Cheese Omlet at Snaffles for the time being. It tastes very good as usual. Every time I buy it without fail. It is not ...