「 National treasure 」一覧
The 2nd day of my trip to Nara, I went to Asuka to see Ishibutai Tumulus, Takamatsuzuka Tumulus and Oka-dera Temple. I went toward Nara station for Asuka station by train. Within the site of Nara ...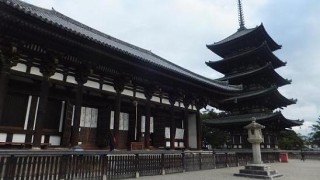 Then I moved to Kofuku-ji (興福寺) . This is world heritage. I took much picture there, but I couldn't take well except this :( There is a national treasure hall in the ground. Taking a pictur...