「 Naniwa French Begin 」一覧
Naniwa-style Bistro after one year absence. We had dinner here first night of our trip to Osaka. Naniwa French Begin We had an appointment to have dinner with our acquaintance who temporar...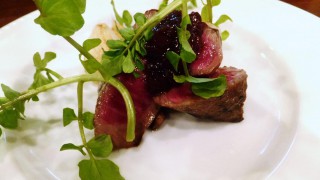 Naniwa-Style French cuisine dinner The second day's night, we had Naniwa-style French dinner at Naniwa French Begin Our acquaintance is a regular customer of the restaurant. He often visit th...