「 Kanmidokoro Irie 」一覧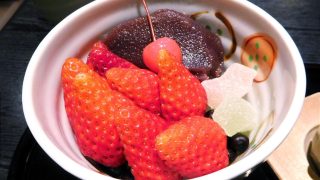 Strawberry anmitsu is "MUST" food when you visit here in winter. I visited Irie in Monzen-nakacho that is so popular as tasty anmitsu. Monden-nakacho is one of the popular sightseeing spot. ...
Kakigori at kanmidokoro of temple town The weather is so muggy everyday. It feel I'm in sauna :( I heard some kakigori shop have very long long line in front of those shops. In such a muggy air un...