「 Ichijo-ryu Ganko ramen Souhonke 」一覧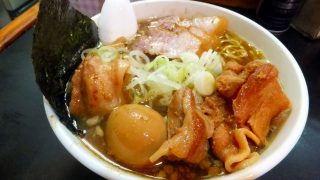 Delicious ramen ever. My No.1 ramen is in Yotsuya-Sanchome area. But it's hard to go because they are open during lunchtime only and they have always lots of people waiting in front of the shop. T...
My best ramen shop - Ganko I wanted to eat salty ramen after a long absence and went to Ganko in Yotsuya-Sanchome. This shop's shopkeeper is origin of "Ganko" and there are several ramen shop...
My longing salted ramen after a year absence. Yotsuya-sanchome have a popular ramen shop that have long waiting line before opening. The ramen shop's name is Ganko. There are some branches, and the...