「 Fried rice 」一覧
We were back to the place of our own. This will be the last post about my trip to Kanazawa, Takayama, Shirakawa-go and Nagoya in January. We got to Tokyo at 6 a.m. Eh ? Our trip have already fini...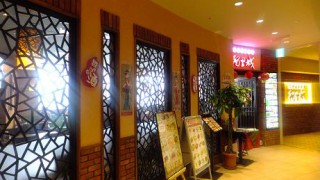 I found many new restaurants has opened in Harumi Toriton Building. I went to one of those restaurants that serves Taiwan foods the other day. Arijo Harumi-Toriton Branch Around 2 p.m., most ...
I went to Takaraya(宝家) in Monzen-nakacho. My friend who is regular customer of the shop invited me there. It is a traditional, and widely-liked Chinese foods shop. When I got to the shop, there are...