「 Ebi-soba Maruha / 海老そば まるは 」一覧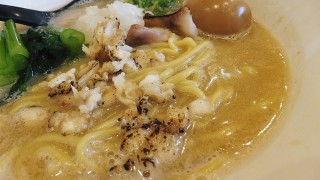 100% Red sea bream ramen. I visited Ebi soba Maruha again :) This shop's name have "Ebi soba" and it means shrimp ramen. And I ate it last time. But There's various foods ! I ate rea sea ...
Because I wasn't satisfied with shrimp ramen at Ebikin before (Of course, it was good as shoyu ramen), I went to shrimp ramen shop in Funabashi area. The shop's name is Ebi-soba Maruha. Neverth...