「 Dining bar Gracia 」一覧
If you want to have delicious foods, go straight to Asakusabashi ! I visited Dining bar gracia in Asakusa area for eating delicious meats. We got to there 10 minutes before the opening time. But ther...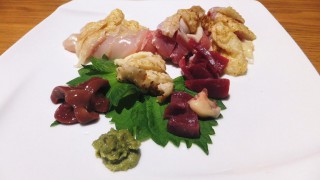 I met top quality meats again at Gracia ! I was really enjoyed great meats at Dining bar Gracia in Asakusabashi last time and couldn't forget the delicious foods, so I went to there again. We wer...
Beef, pork, chicken … meat party can be held at cozy dining bar ! I know there's popular restaurant in Asakusabashi that is posted by my acquaintance on Facebook so requently and I had wanted to go t...