「 deep fried oysters / 酥炸牡蛎 」一覧
Speaking of winter tastes, oysters occur to me at first. Well, I eat oysters all year around though :)But there're many oysters dishes that are served in winter only. Oysters that I'm looking forw...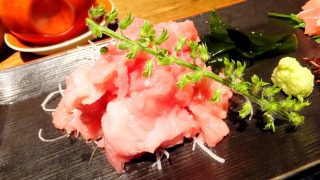 Tsukiji isn't only for tourists. There're many izakaya and standard Japanese foods restaurants that is used by local people and workers in Tsukiji. Many of those restaurants are open at lunchtime ...