「 Cutlet Yoshoku Takeda / かつれつ洋食たけだ 」一覧
Cutlet dinner after peach parfait After eating parfait at Fukunaga, we went toward Yotsuya station for dinner. Well, you think dinner after dessert is reversed order. Yes, I think so, too. But we h...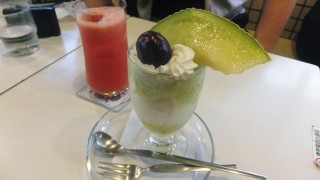 Two long-established and popular shop within Yotsuya area I awared of myself not going to Fukunaga Fruits Parlor for a long time. So, I went to there. Before that I had lunch at this shop. Cutlet...