「 Akabane 」一覧
Jika-seimen Ito is very popular dried sardines broth ramen shop. Its head shop is in Oji area. And also there's a branch in Akabane area. As well as the head shop, the Akabane branch have the high re...
Though cheap atmosphere, quality of foods have top quality ! Though it will soon be May, it still sometimes cold. I feel uncomfortable with the weather :( Let me get warm with remembering yakitor...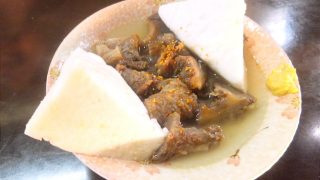 Akabane is outstanding place where we can drink alcoholic drinks from morning at inexpensive price. If you go to Akabane with 1000 yen, you can drink and eat ! Maruken Suisan is oden shop along t...