「 Aichi / 愛知 」一覧
What do you imagine of local foods of Nagoya ? Tebasaki ? Miso Nikomi udon ? Hitsumabushi ? Well, those are wonderful. But let me show you one of the interesting Nagoya's local foods today. That ...
Nagoya-style eel dish After we saw Nagoya castle, we went to another station to have lunch. Speaking of Nagoya, Hitsumabushi is the most popular foods. Hitsumabushi. And "Atsuta Horaiken" is the...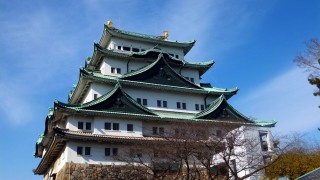 Best historic sites in Nagoya. Nagoya castle is a "must" place to visit when you come to Nagoya for the first time. Of course, we visited there, too :) Castle keep. Ieyasu Tokugawa built this castl...