「 神社 」一覧
The shrine will be completed until their big festival. Tomioka Hachimangu shrine in Monzen-nakacho area is now under repair. They are scheduled to be completed until their big festival in this Sept...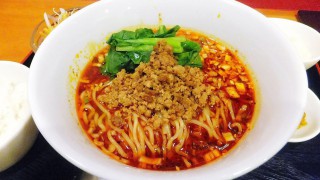 I did Hatsumode and first eat out of 2015 near my house. Today I went to Inage Sengen Jinja Shrine for hatsumode. Hatsumode is first visit shrine or temple of the New Year. Many people visit the...
I must upload an article about it in April. When I went to Mama river to see cherry blossoms, I dropped in at Katsushika Hachimangu Shrine. The shrine stands besides the street to the Mama rive...