「 อาหารอินเดีย 」一覧
New Indian foods restaurant is open in Tsudanuma area. New Indian foods restaurant named "Krishna Kitchen" is open between JR Tsudanuma station and Shin Tsudanuma station (Shin-Keisei line). There ...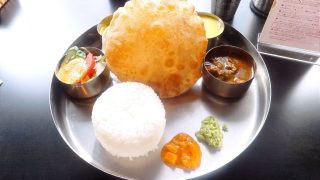 Well worth going only for this restaurant. Speaking of Indian foods can be eaten in Ginza area, I know Dhaba India and Khybal is great restauants, but there're also another good Indian foods restaura...
Both South and north Indian foods for vegetarian. I took a day off the other day, and had lunch at popular Indian foods restaurant in Mizue. Govinda's The restaurant open as buffet style r...