「 ขนมหอยนางรม 」一覧
Unexpectedly deep fried oysters were served in such a warm season Recently I'm surprised that I often see "Deep fried oyster" on the menu even such a warm season. I thought deep fried oyster is se...
Notice : They quit their business during lunch hour. Please confirm their current business hour at the bottom of this article. (28th Feb, 2015) "The best deep fried oyster in Japan" Mostly dee...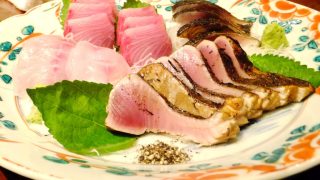 Oyster, yellowtail, soft roe, snow crab... luxury winter dinner ! My friend invited me to Yamadaya in Tsukiji again and went to there excitedly :D This was the seventh visit for me. It was just tim...