I eat Sichimi Togarashi (A mixture of red pepper and other spices)
Taberu Nama-Shichimi Togarashi (Fresh togarashi for eating, not just for seasoning)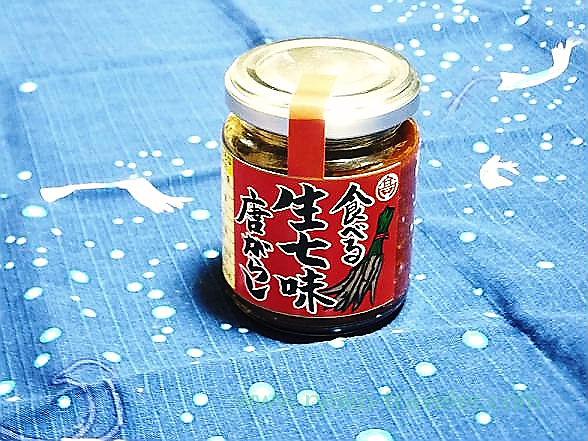 Sichimi Togarashi is seasoning for splinkling over the foods.
But this is not such a supporting role, this is for eating per se as leading role.
It isn't too hot than I expected.
The taste is like fresh green chili.
It is very good with rice.
I have been unable to get Maikohan no raayu (chili oil)
(I think I'll get by mail order.)
So,I'm unsatisfied, but it will be able to substitute.
Maikohan no raayu is best chili oil (raayu) ever for me, but sorry, you can't buy by this link from abroad…. If you have a chance to go to Kyoto (or Kansai airport), you can find it at many shops.