Suddenly I felt like eating steak at Waikiki and went toward army museum to get steak at Steak Shack. Steak Shack serve good steak at inexpensive price. And we don't have to reserve in advance !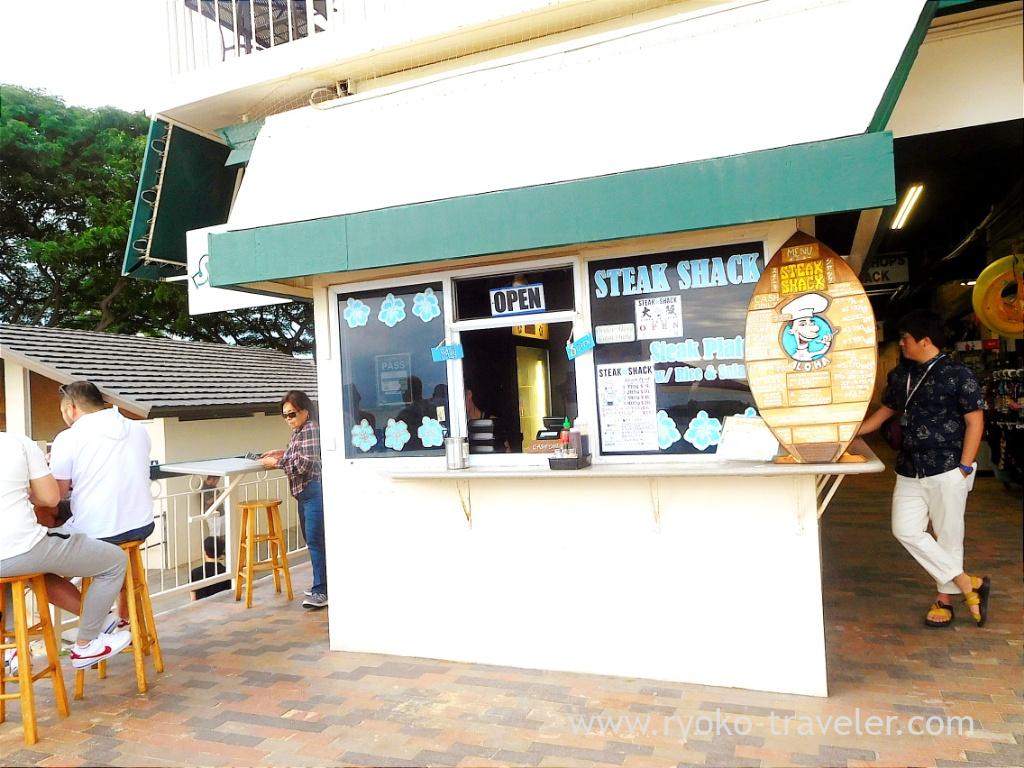 They are facing to army museum and beach. I walked along this narrow pavement. Can you see tables ? That's Steak Shack. Good flavor of steak sauce grilled attracted me from here. So, I hurried to there 🙂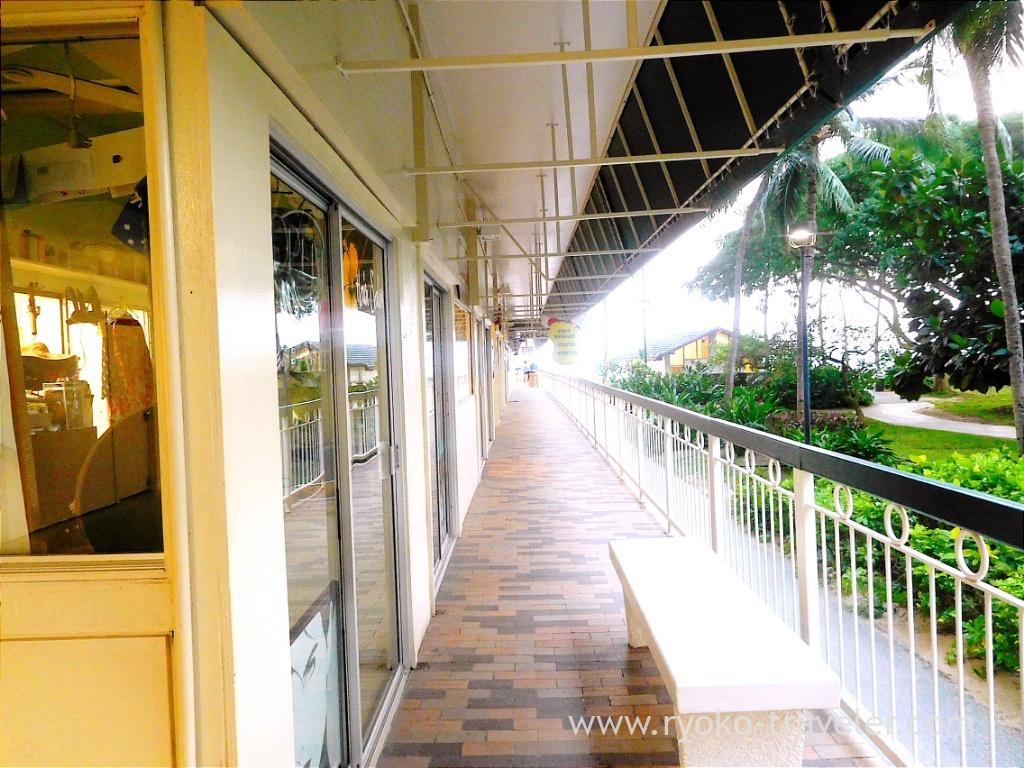 They don't understand Japanese words, but there's Japanese menu. So, I said the number and alphabet of salads. They have only four foods on the menu according to the amount of meat. Only steak ! From 170g to 400g. And also they have chicken steak.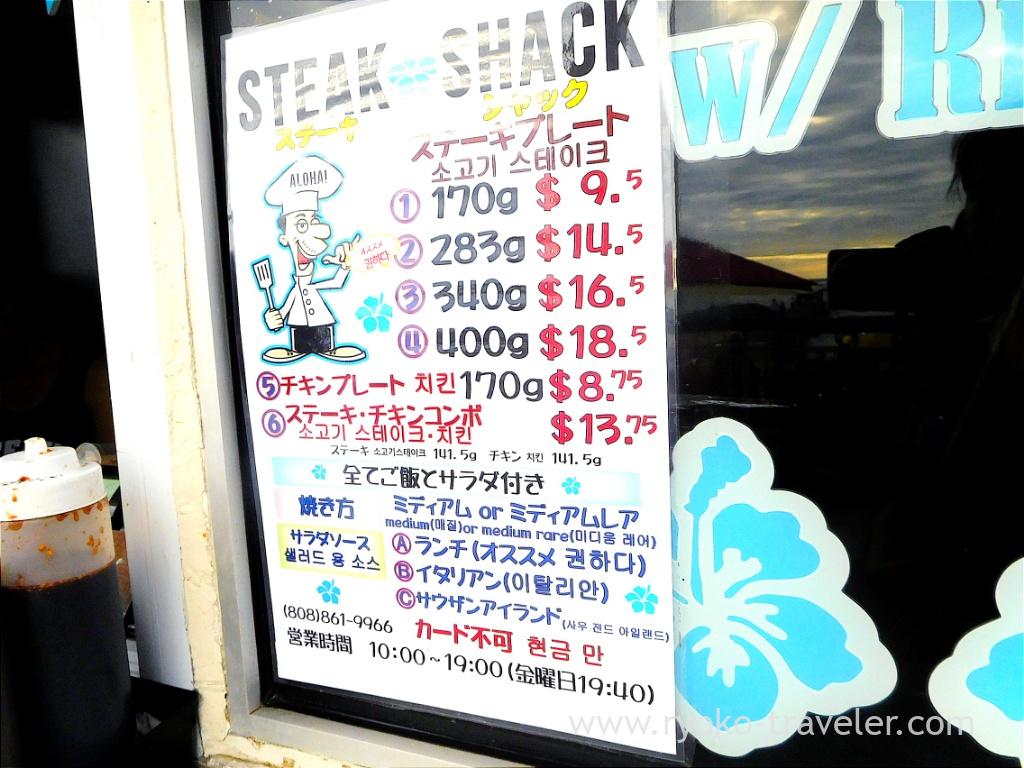 Salads sauce is chosen from ranch, italian and southern. I didn't know ranch and I searched for it later. Ranch is rich salad dressing from butter milk, sour cream shallot.
After I ordered, I waited for a minutes to my steak be completed. There's a window to get food on the right side. Smell of meat grilled attracted me while waiting.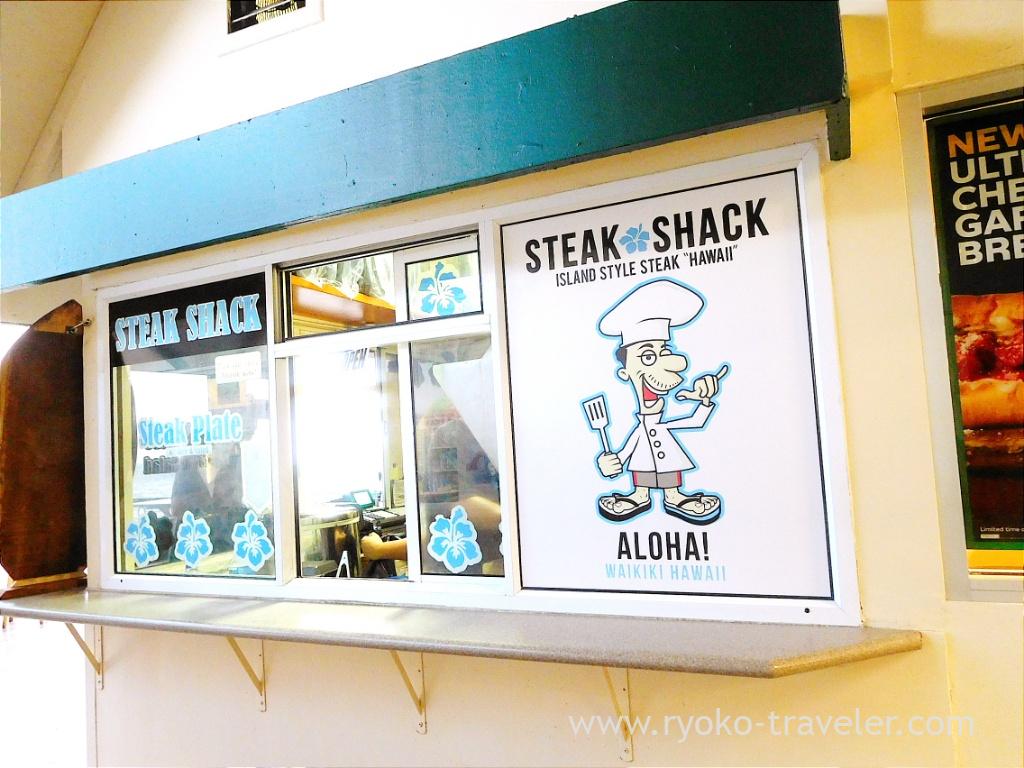 There're tables outside only. There's a roof, so we can avoid from rainfall, but cold wind blow at evening even in Hawaii in winter. I felt chill. But the view must be splendid if the weather is fine.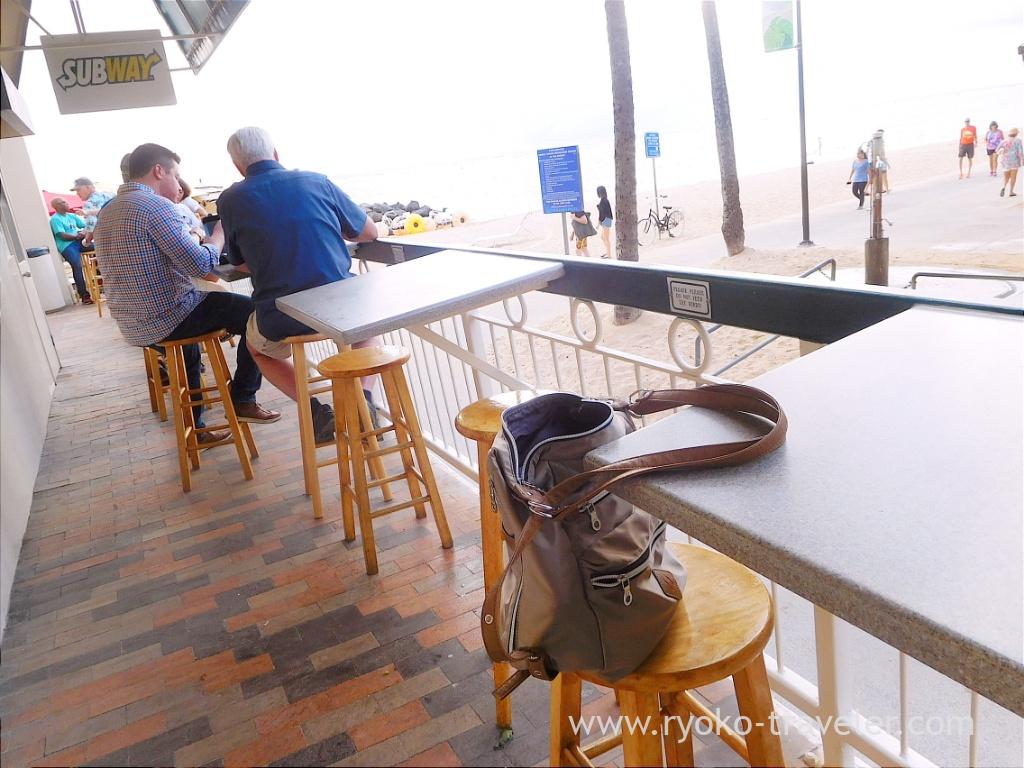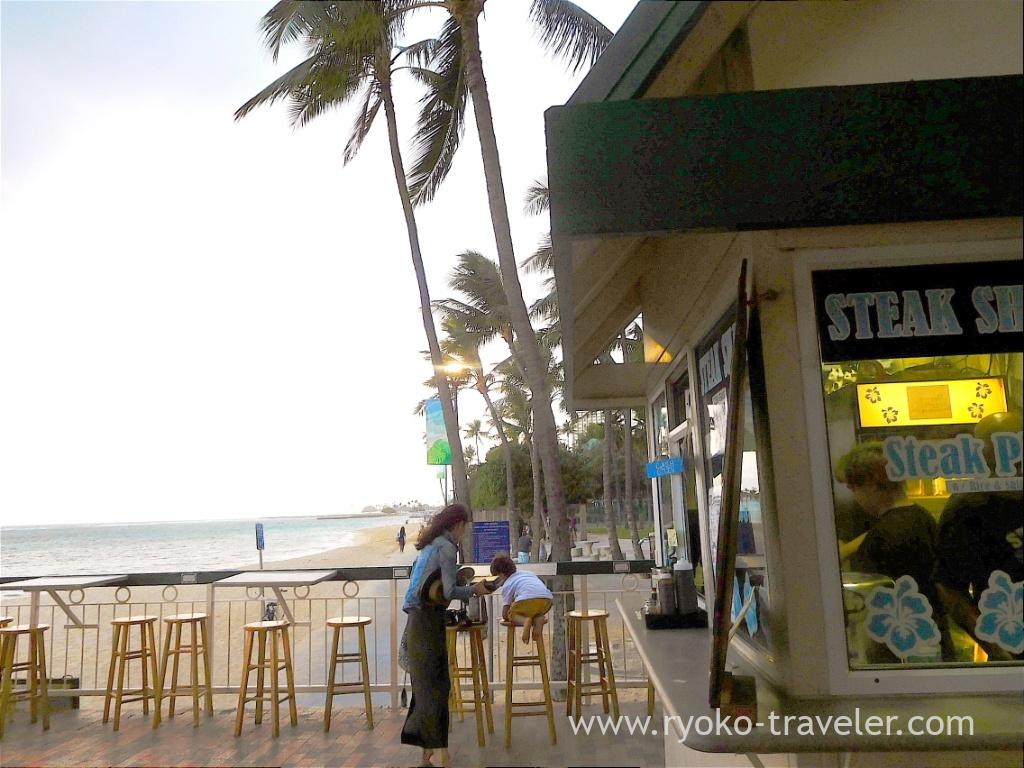 Steak is put in a single use bento box. With plastic folk and knife. When I opened the box, I was surprised at much leaves ! By the way, this is steak plate 1. You might think meat is not much. Not. Leaves were too much. Leaves hide meat !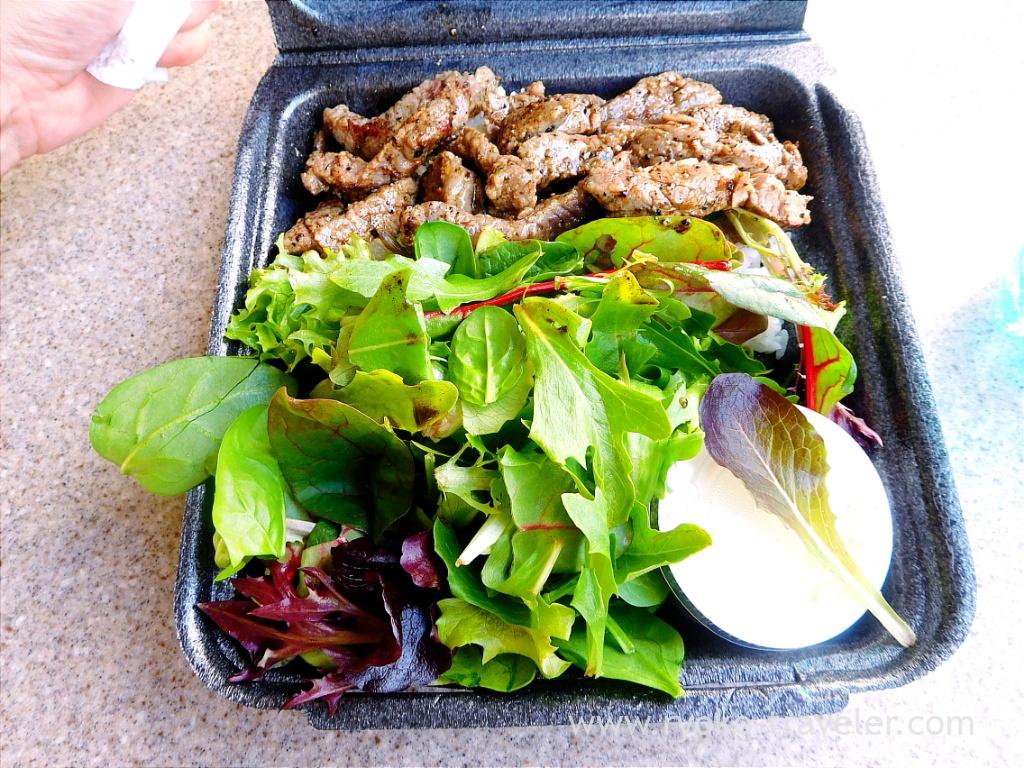 Medium rare steak was juicy and soft. It wasn't fatty, and was seasoned with salt and pepper strongly. Like barbecue sauce. At first, I intended to order 283g, but 170g was the best for me because rice is much, too. Ah, rice having sauce was good 🙂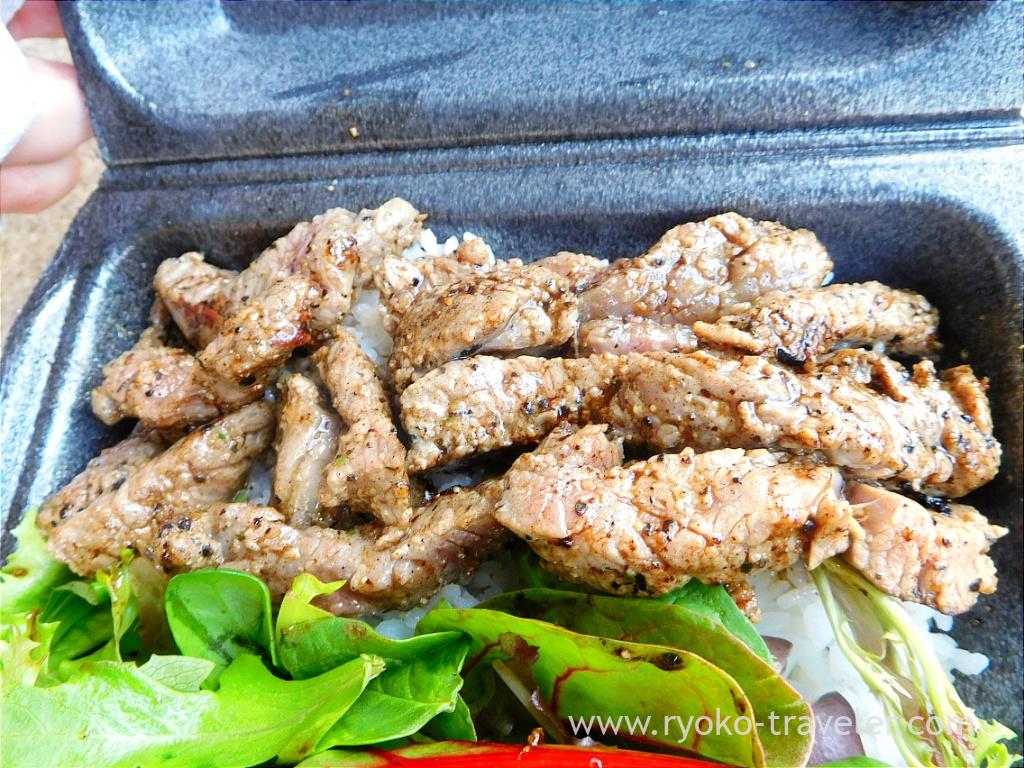 I chose ranch dressing that is their recommendation. The amount of it was much even for such a hearty leaves, so I tried it for steak. It was good ! It's also good sauce for steak ! It added refreshing tastes to steak.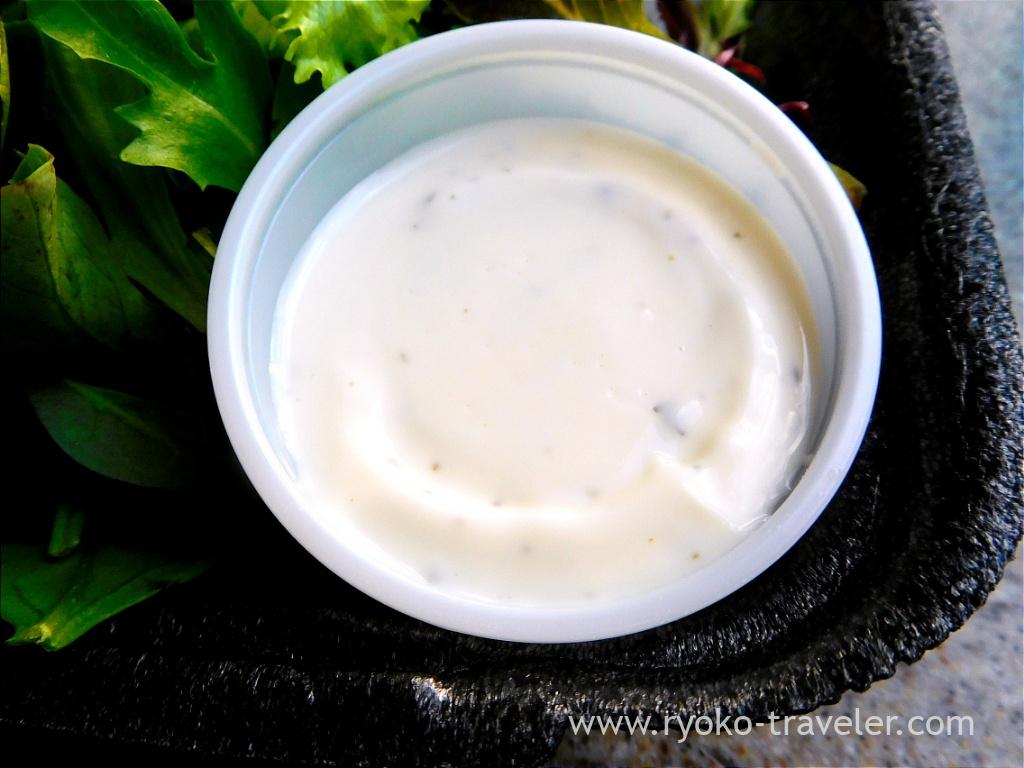 Inexpensive and delicious. No complains about it. I like their steak. I want to visit there again next time, too.
About

Name Steak Shack
Open Day through evening
Reservation Unavailable
Credit card Unavailable
URL Instagram

Google Map