Fine view from Star Ferry
After I enjoyed Sheung wan and Central, I went back to Tsim Sha Tsui by Star Ferry (天星小輪).
I said good-bye for now to the town and went forward Central Pier.
Central Pier (中環碼頭)
This was the first time to visit Hong Kong, but it's easy to enjoy my trip because there are many signs like this 🙂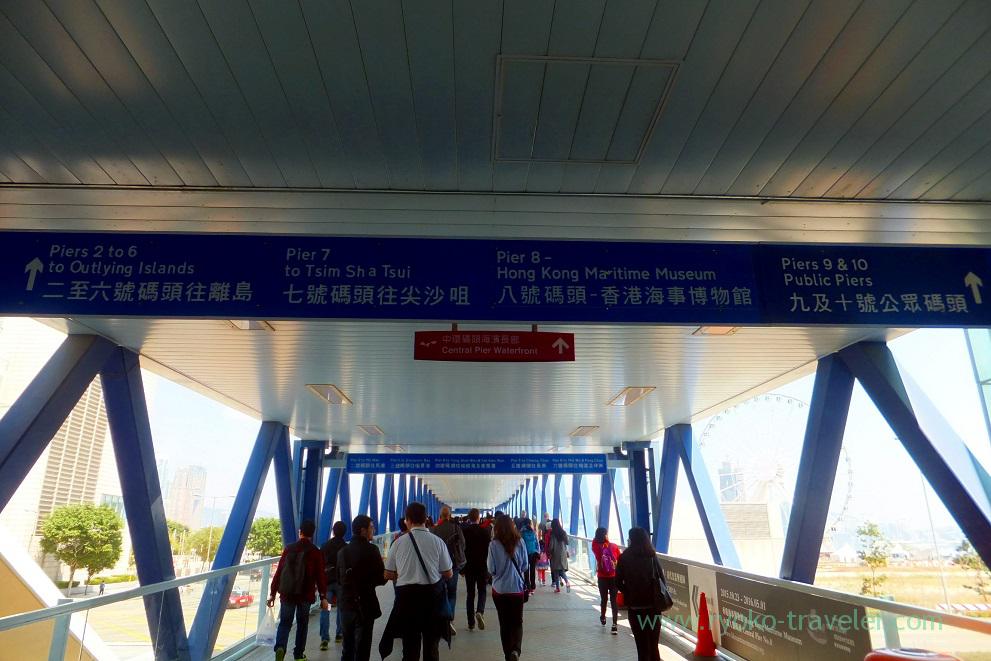 There's ferris wheel, too. Great view. 101 could be seen.
Market was held in front of SUBWAY.
I got on Star ferry ! Octopus card is useful ! But I don't remember how much is this fee :p
If you get on Star Ferry from Central to Tsimi Sha Tsui, you should get right side of seats 🙂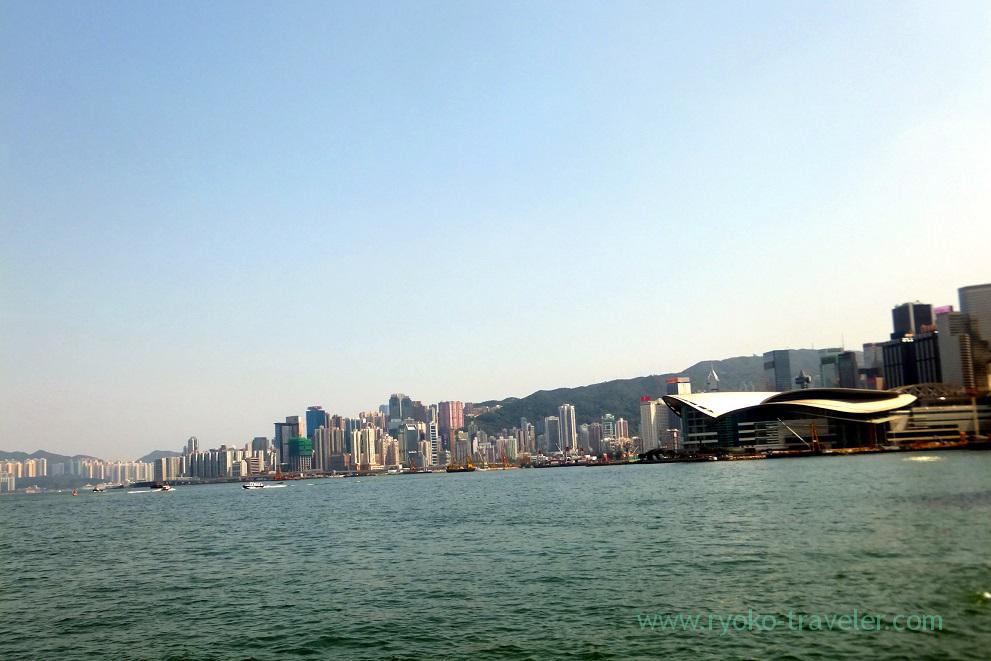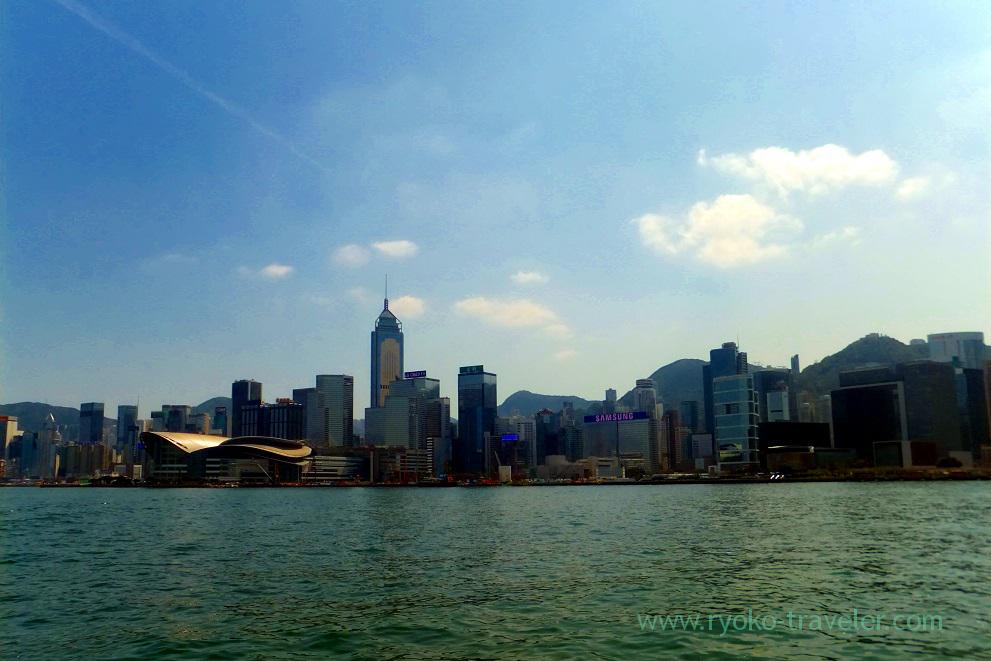 Only six minutes trip carried me to Tsim Sha Tsui.
When I got to Tsim Sha Tsui, it was already past 1 p.m. and it was getting hot !
I needed something cold thing.
I was sucked into Hui Lau Shan (許留山).