Already it became one of popular Indian foods restaurant in Tokyo
After Akimbo that was in Kinshicho area moved to Saga prefecture, many people missed the tastes. But new Indian foods restaurant started the business close to Kinshicho station 🙂

(Closed) Kinshicho : Scallop curry at Akimbo (カレーのアキンボ)

Notice : Curry no Akimbo already quit their business in Tokyo and will be open in Saga prefecture. (January 1st, 2015) ...


http://www.ryoko-traveler.com/curry-no-akimbo2/
South Indian Dining Venus
The chefs worked at Dharmasagara that is so popular Indian foods restaurant in Ginza and had good reputation.
At night, they serve thali. There is also counter table, so you can enjoy their food by one 🙂
We were six, so, we ordered some dishes and shared, not thali.
But I had no idea because there are so many foods name on the manu that I didn't know I couldn't imagine anything. I'm an Indian foods beginner 😛 So, I left everything to everyone.
Egg dosa (エッグドーサ, 1200 yen) was served first.
Masala vada(マサラワダ, 500 yen) * 3 portions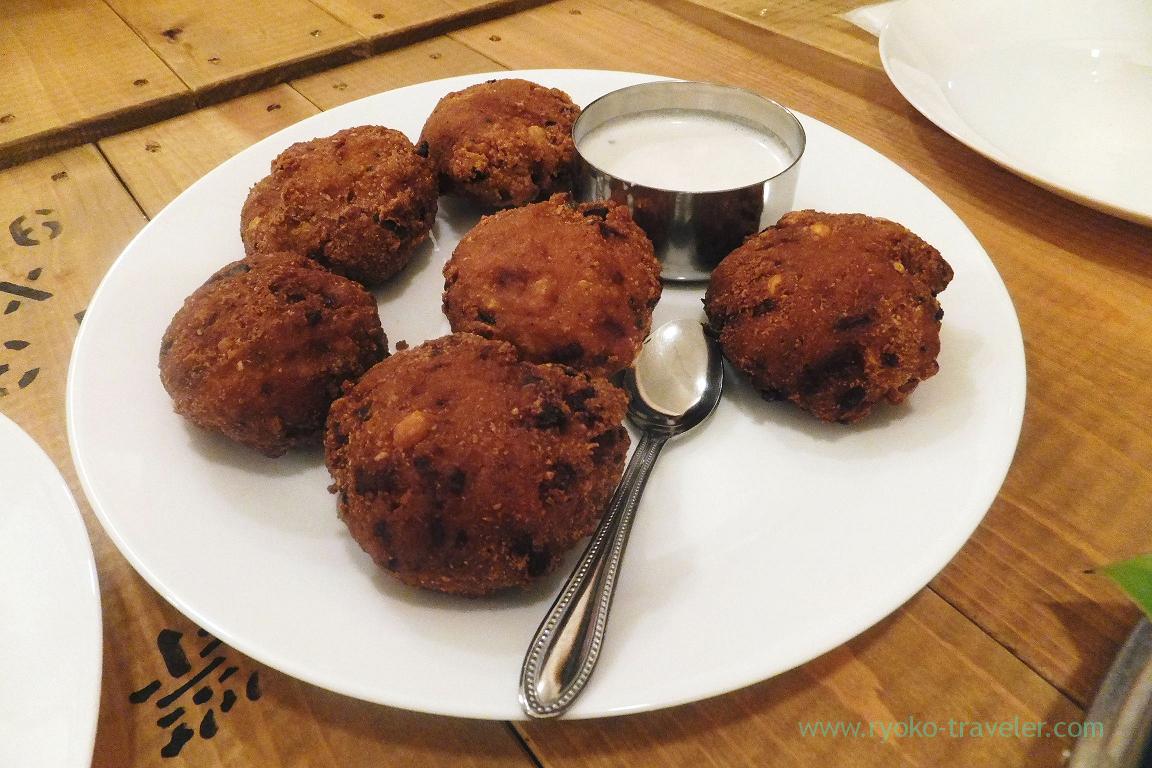 Everyone wanted to eat lemon rice (レモンライス), so we ordered it.
I didn't know "lemon rice" and thought it is sour rice with sliced lemon. But contrary to my expectation, lemon rice wasn't sour. Indian rice with plenty of spice. Of course, fresh lemon smelled a bit.
Poori masala (プーリマサラ)
We cut it with knife for sharing. So the poori shriveled soon 😛
Rassam (ラッサム)
My share. Spicy and sour rassam is my delight !
Cheese naan (チーズナン, 450 yen)
Plenty of cheese melting ! People who love cheese cannot help eating it !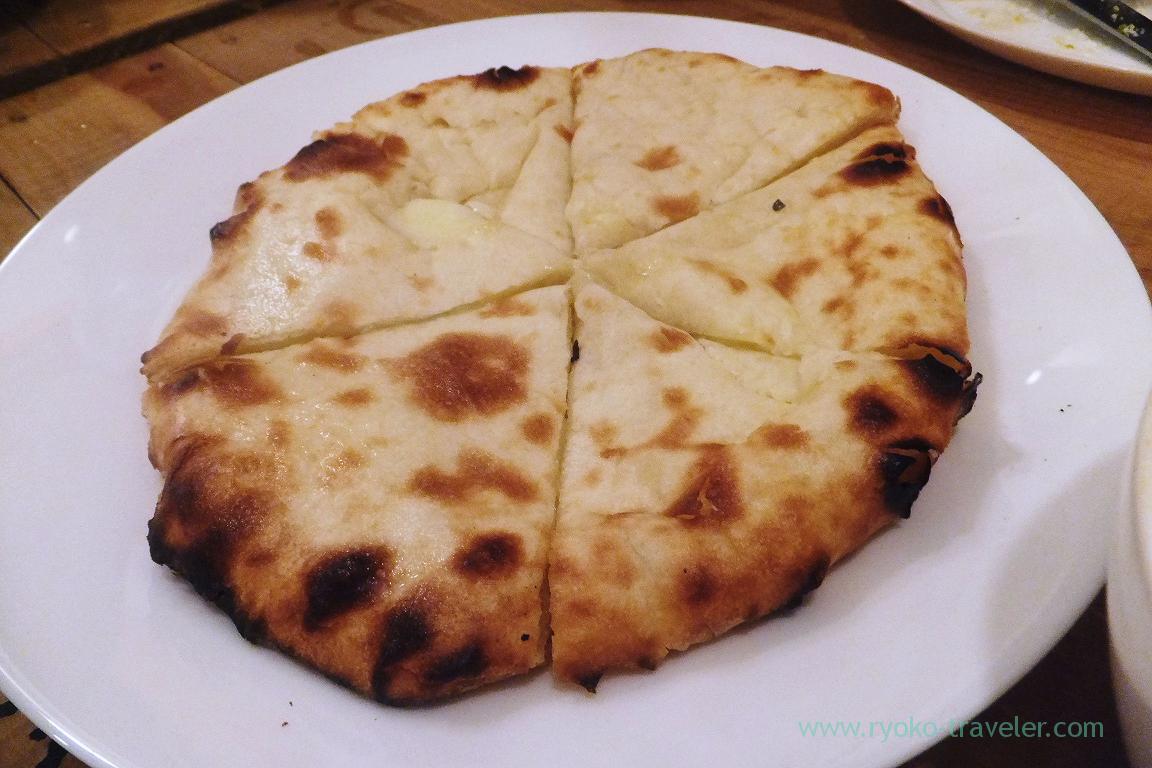 And last, curries were served !
But sorry, I didn't know what is what.
Because the chef couldn't cook what we ordered because ingredients are out. So, we ordered some curries what the waiter recommended similar to foods that we ordered at first 😛
But those were spicy and tasty. We were satisfied.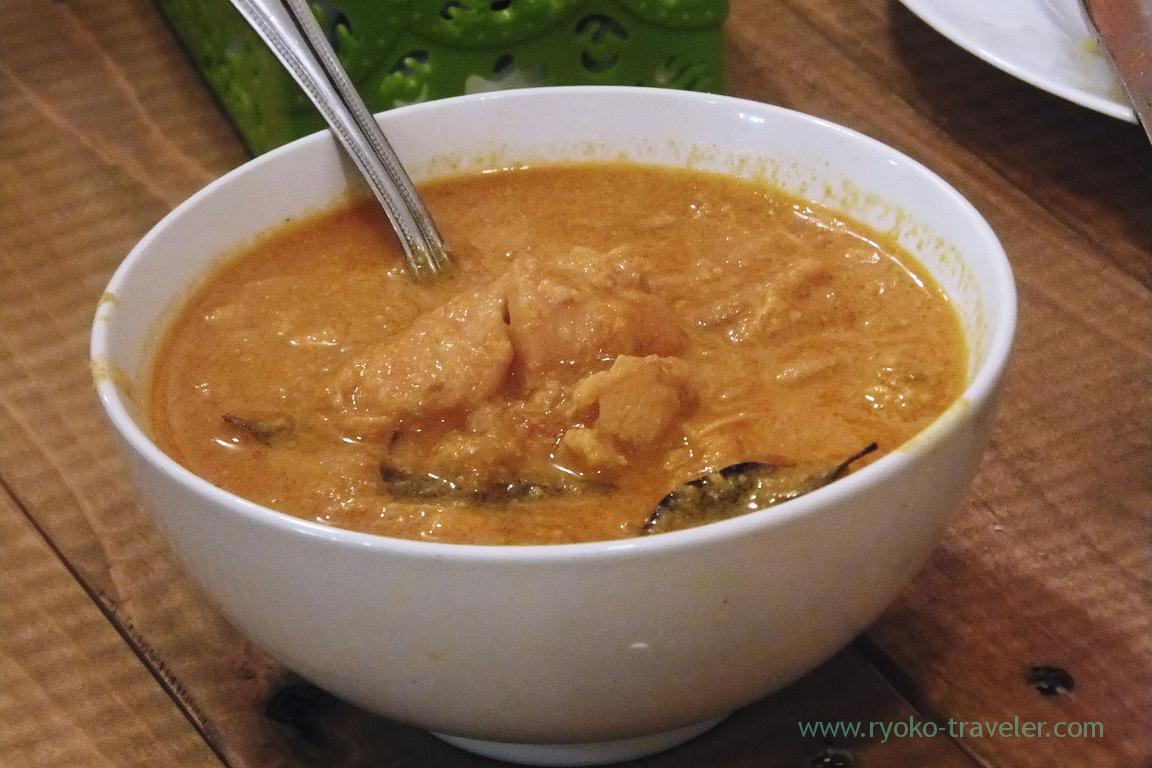 Chickens in it. This wasn't spicy and it didn't seems to be curry. It like cream stew (Japanese white stew).
This restaurant put spices in the bowl like mountain at the kitchen.
So, it was stimulating strongly.
If you have sensitive eyes and throat, you have to come with preparing.
My tears didn't stop last 😛
Venus is in front of Motsuyaki Wakuya that I have wanted to visit in the near future 😀
About South Indian Dining Venus(ベヌス)
Address / 2-6-11 Kinshi, Sumida-ku, Tokyo
Station / Kinshicho station (JR, Tokyo metro)
Open / 11:00 – 15:00, 17:00 – 22:00
Closed / Tuesdays