I tried Aun again !
Finally, I ate at Sichuan Dandan noodles AUN that I couldn't eat before because it was holiday!!!
Just after finished working, I went straight to Aun, but there were already many people waited.
Dandan noodles (汁なし担々麺) 800 yen
We can choice the grade of spiciness from three to five. I ordered my noodles level 4 🙂 Level five is need extra 100 yen.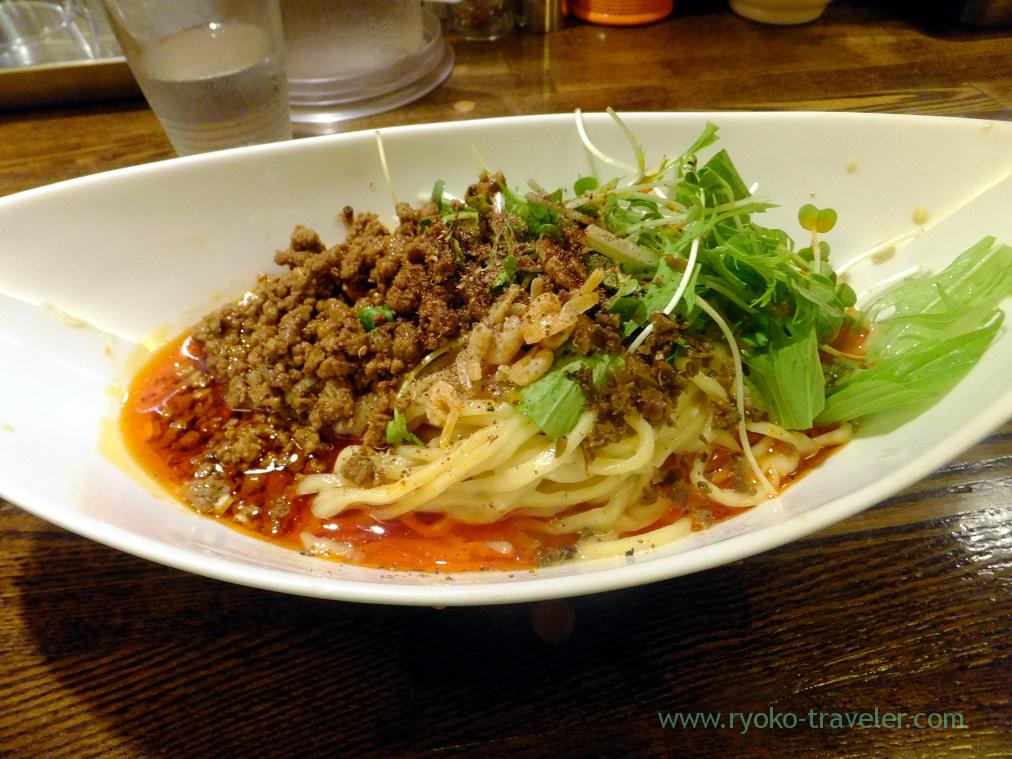 So much Sichuan pepper and minced meat on it. You can't understand its smell from its picture, but it had a sharp smell of Sichuan pepper.
Mixed well altogether 🙂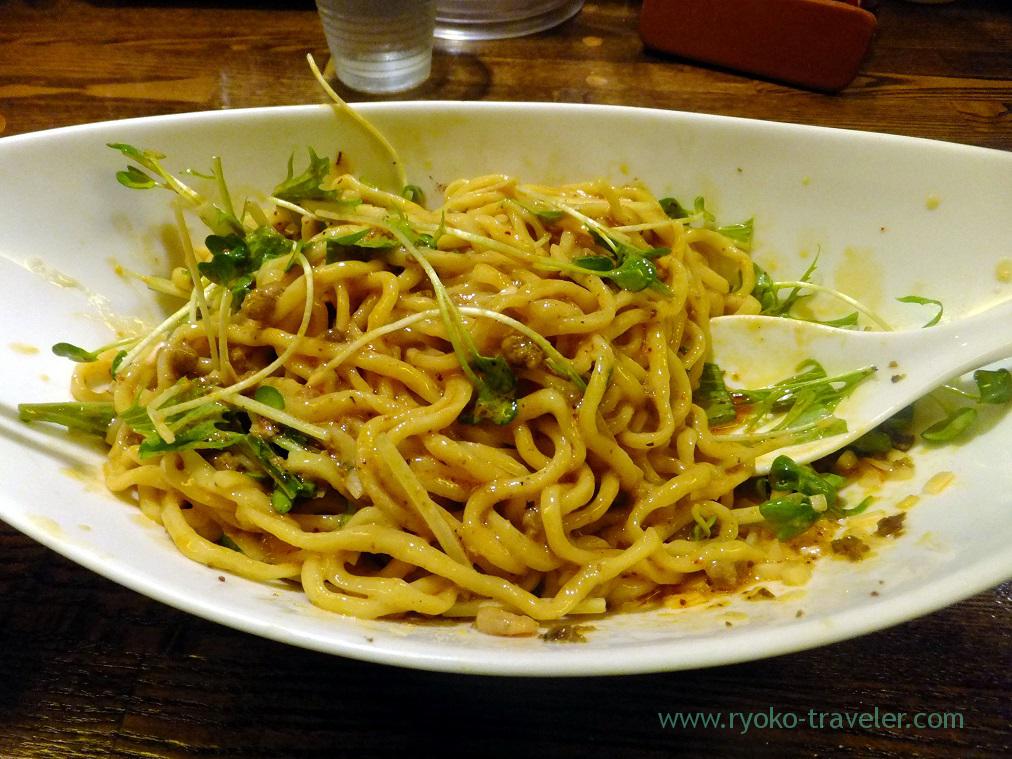 Though I didn't think it had enough spiciness last time, but that time, it was perfect !!!
It became more and more spicy than last time.
It is now my hottest dandan noodles !!!
This shop often change their regular holiday (umm..)
At least this month, Tuesdays are their holiday.
About Sichuan Dandan noodles AUN Yushima branch (四川担担麺 阿吽 湯島店)
Address / 3-25-11 Yushima, Bunkyo-ku, Tokyo
Station / Yushima station (Tokyo metro)
Open / 11:00 – 14:00, 17:30 – 22:00
Saturdays / 11:00 – 15:00, 17:30 – 22:00
Sundays and another national holidays / 11:00 – 15:00, 17:30 – 21:00
Tuesdays (national holiday) / 11:00 – 18:00
Closed / Tuesdays (In case of national holiday it is open and the next day is closed)
Website / http://szechuan-aun.com/(in Japanese only)