I went to Shonandaira hills because I wanted to see Mt.Fuji closely.
I got off at Oiso Staton.
Course : Shonandaira hills – Mt.Asama – Mt.Yatawara – Mt.Koma – Takaku Jinja shrine – Hiratsuka Hachimangu shrine – Hiratsuka Station.
I began to walk, then I found a shrine.
Once I find a torii, I cannot help go through 😀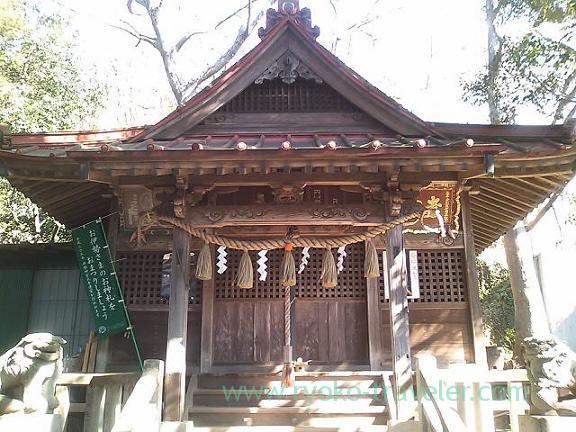 The view on the way to Shonandaira hills. Good sea 😀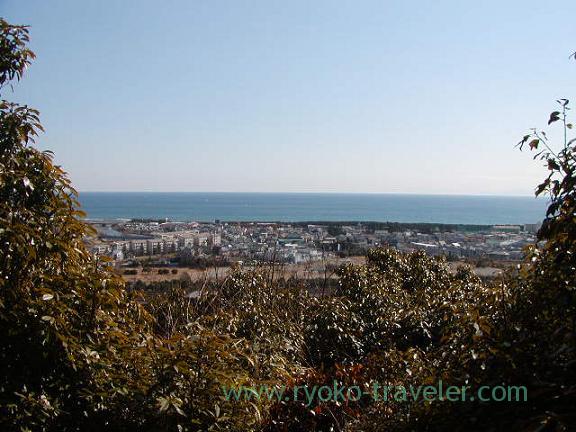 Mt.Fuji appeard.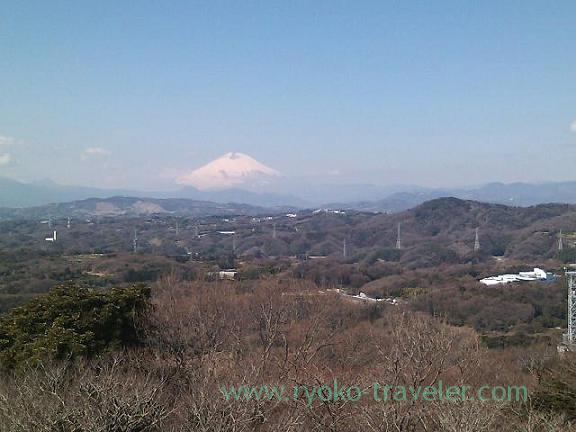 It's Ume ?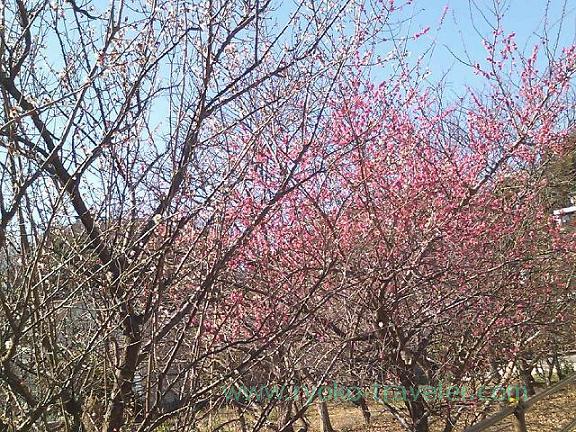 I reached Shonandaira hills(湘南平) . It's fine view!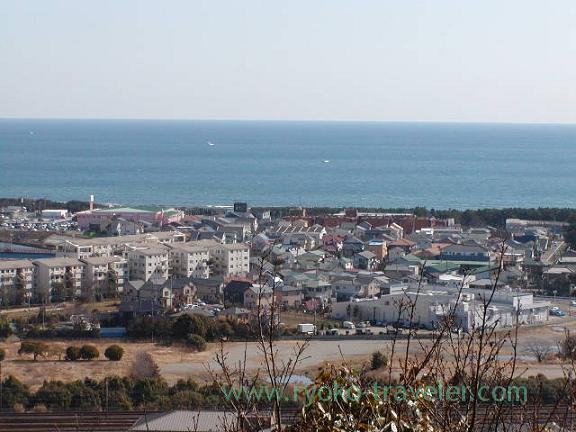 And, Mt.Fuji that I wanted to see very much. Very huge.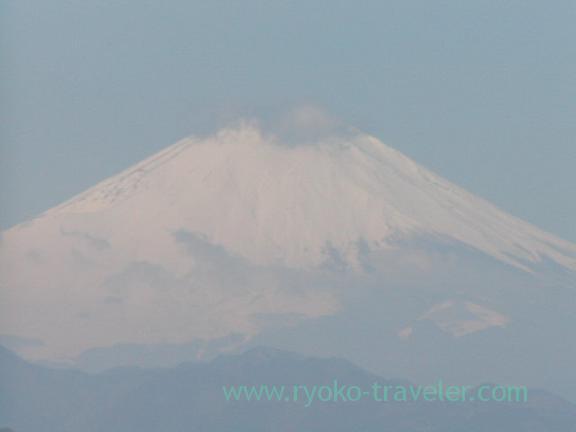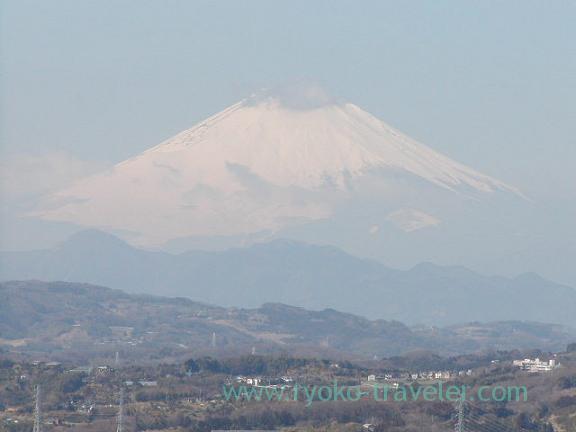 Lunch time with Mt.Fuji viewing
Well, go ahead. To Mt.Asama.
But I found a noticeable sign. I went down by the sign.Then I reached at…..
Yokokuji Yato Oketsubogun (Yokokuji Yato tunnel tombs 揚谷寺谷戸横穴群)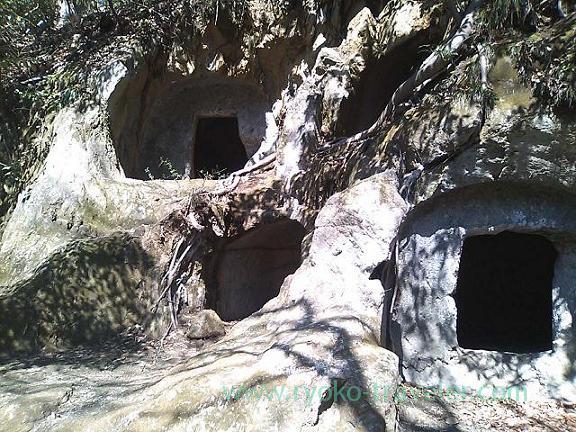 It is a tomb in Kofun period.
It is said that ancient people used the valley as graveyard.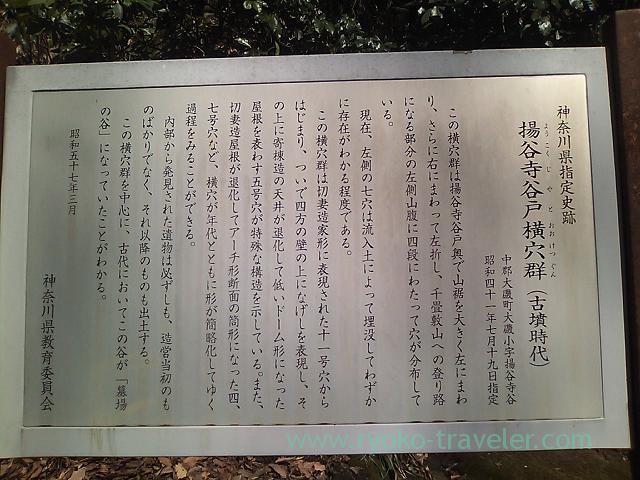 Something made me feel uneasy walking by myself 🙁 .
At Mt.Asama, I couldn't find first order triangulation point.
"Here is top ?", "I don't know.", "Do you know where is the signboard or triangulation point ?", "No."
I walked through Mt.Yatawara. Then I reached to top of Mt.Koma.
In the old days, there was a Takaku jinja shrine here.

Then going down to current Takaku jinja shrine (高来神社).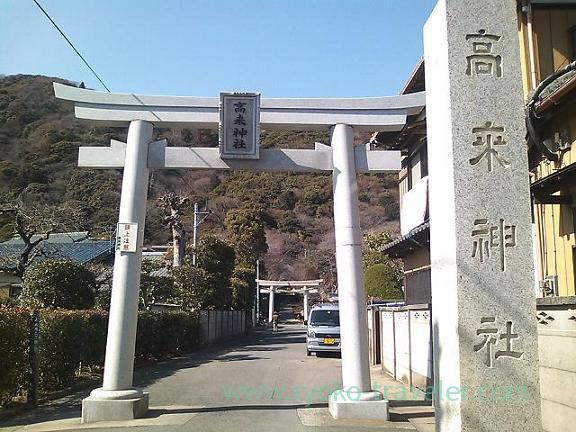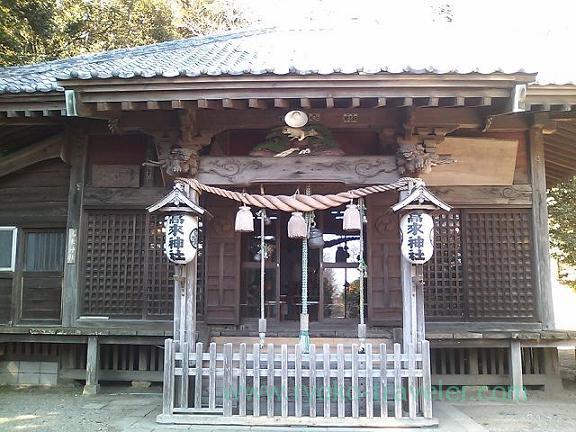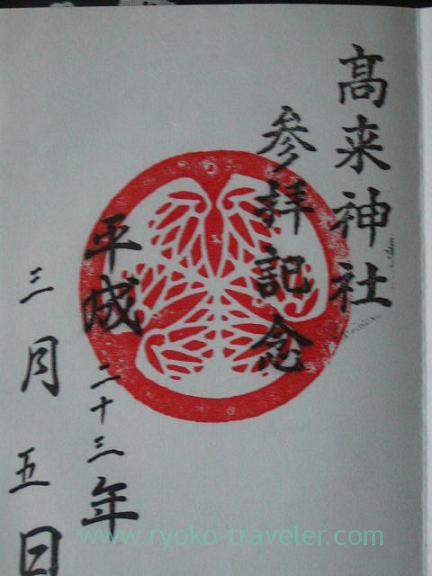 Moving to Hiratsuka Station.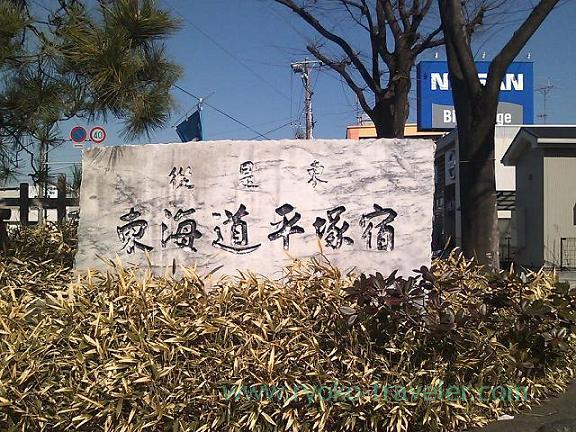 I ate breads that I had bought a bakery store on the way.
Only two onigiri couldn't made me being full.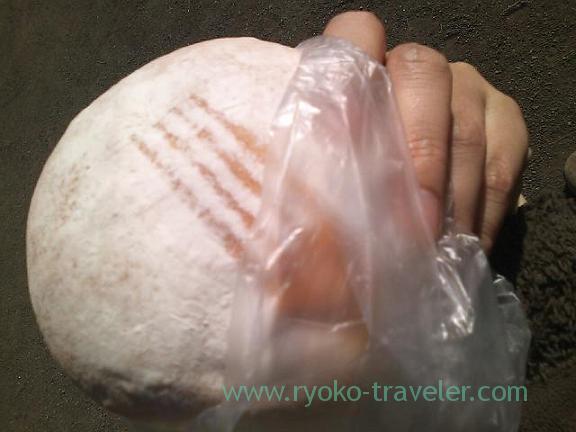 I dropped in at Hiratsuka Hachimangu shrine before taking onsen bath.
Somehow there is European-style building in the Hiratsuka Hachimangu shrine site.
The wooden house looks like a elementary school :D.
Yokohama Rubber Co.Ltd Old Hiratsuka factory memorial house.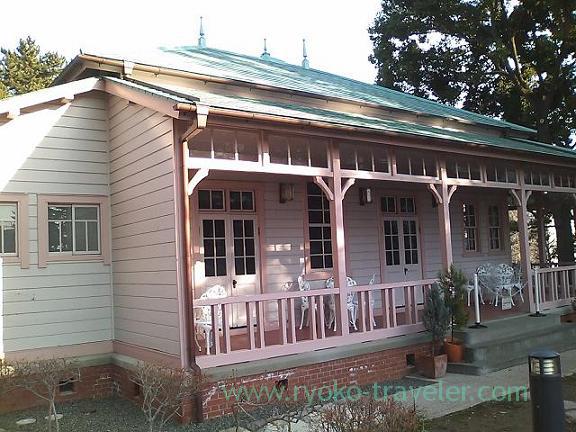 Nice sofa !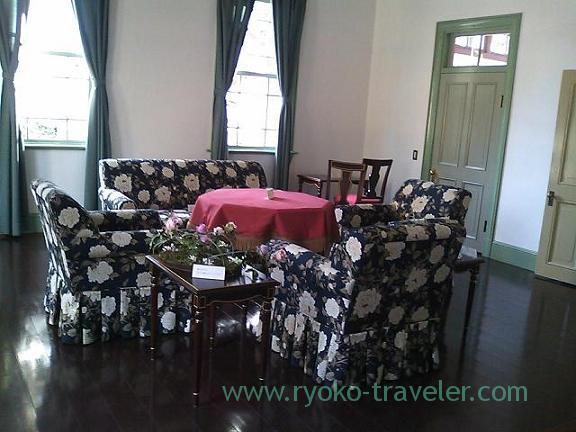 Business room ?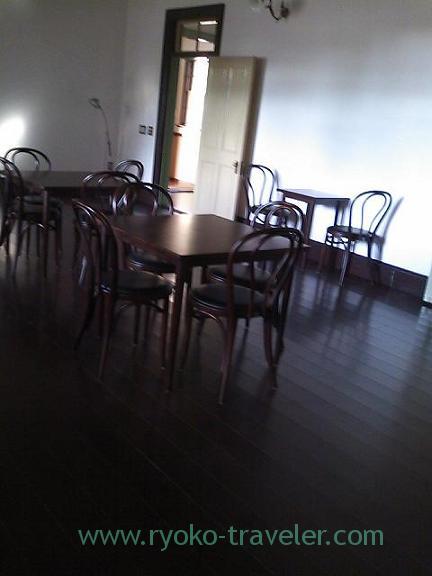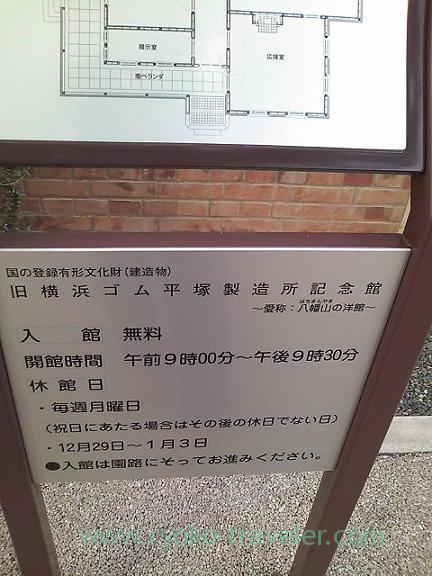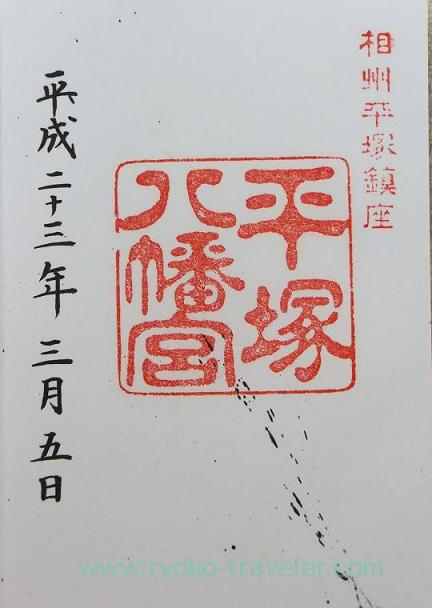 The scribbles is by the temples that I got goshuin for next page.
Mitake Jinja Shrine (御嶽神社)
1283 Ikuzawa-Gongenwaki, Oiso-machi, Naka-gun, Kanagawa
Open – free admission
Enshrined Deity – Yamato Takeru no Mikoto
—
Takaku Jinja Shrine (高来神社)
2-9-47 Koma, Oiso-machi, Naka-gun, Kanagawa
Open – free admission
Enshrined Deity – Kamimusubi, Amatsuhiko hikoho no ninigi no mikoto, Emperor Oujin, Empress Jingu
—
Hiratsuka Hachimangu Shrine (平塚八幡宮)
1-6 Sengencho, Hiratsuka-shi, Kanagawa
Open – free admission (Yokohama Rubber Co.Ltd Old Hiratsuka factory memorial house is from 9:00 to 21:30)
Enshrined Deity – Emperor Oujin, Empress Jingu,Takenouchino Sukune
HP – http://www.hachiman.org/index.html (in Japanese only)