Shirakawa-go is one of MUST place to visit in Japan.
It is located between mountains and there's heavy snowfall in Winter.
But the view in Winter is solemn.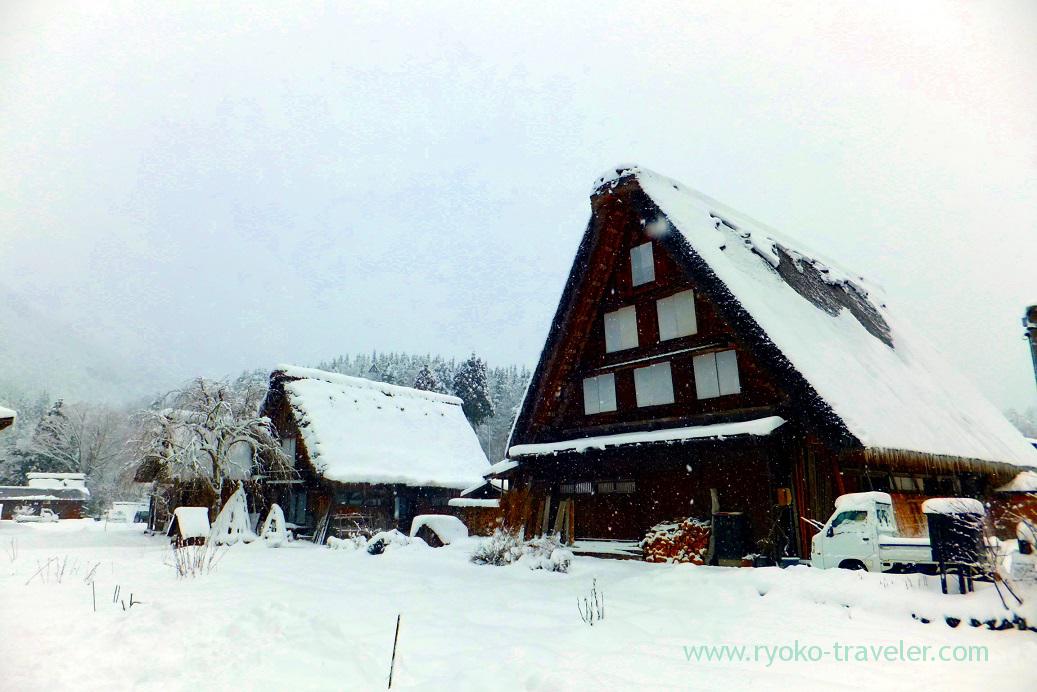 Shirakawa-go don't have train stations. So if you want to visit there, you have go use bus.
Bus take you to Shirakawa-go from Kanazawa, Nagoya and so on.
From Kanazawa to Shirakawa-go, it takes 2 hours by bus.
Where?
See official tourist information for knowing how to get to Shirakawa-go in detail.
Severe cold weather, but beautiful.
We planned to stay overnight at Shirakawa-go at first, but there was scarcely vacant room and we heard there was no snowfall around Shirakawa-go, so, we decided not to stay overnight there and enjoy sightseeing for three hours or so.
But fortunately or unfortunately, there was blizzard warning just two days before going to Shirakawa-go.
We were anxious about severe snowfall preventing our bus from moving and we thought we can't enjoy sightseeing for three hours in the freezing weather.
So, we decided to stay at Shirakawa-go for one hour only and leave for Nagoya.
When we got to Shirakawa-go, we found it was snow world !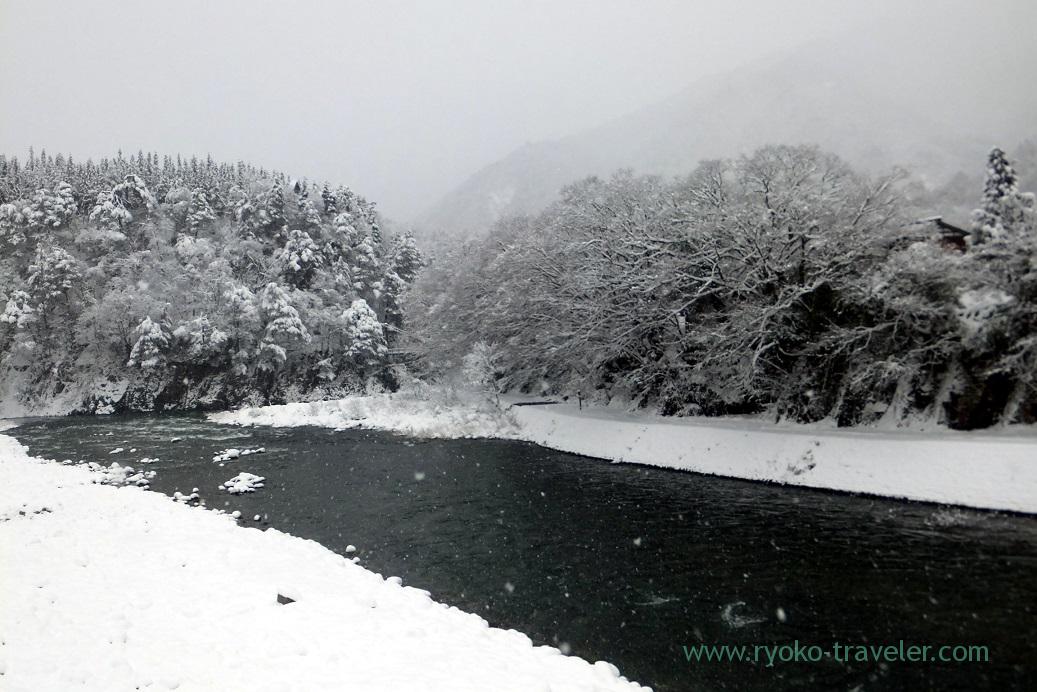 There's tourist information center in front of the bus stop and there're lockers in the house. So, we left our baggage and started sightseeing.
Though there're not many lockers, if there's not vacant locker, the tourist center might keep your baggage.
We need to cross the suspension bridge named "Deaibashi" to go to the village from the bus stop.
It was scary. The snow on the bridge was frozen ! And more, many tourists stop suddenly for taking photo X(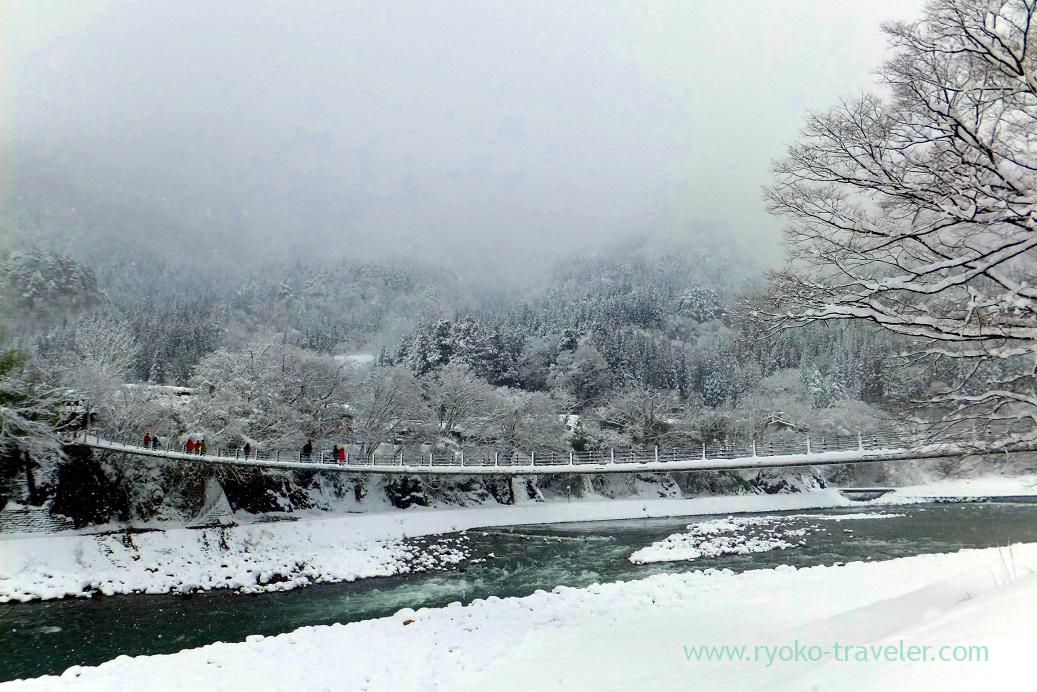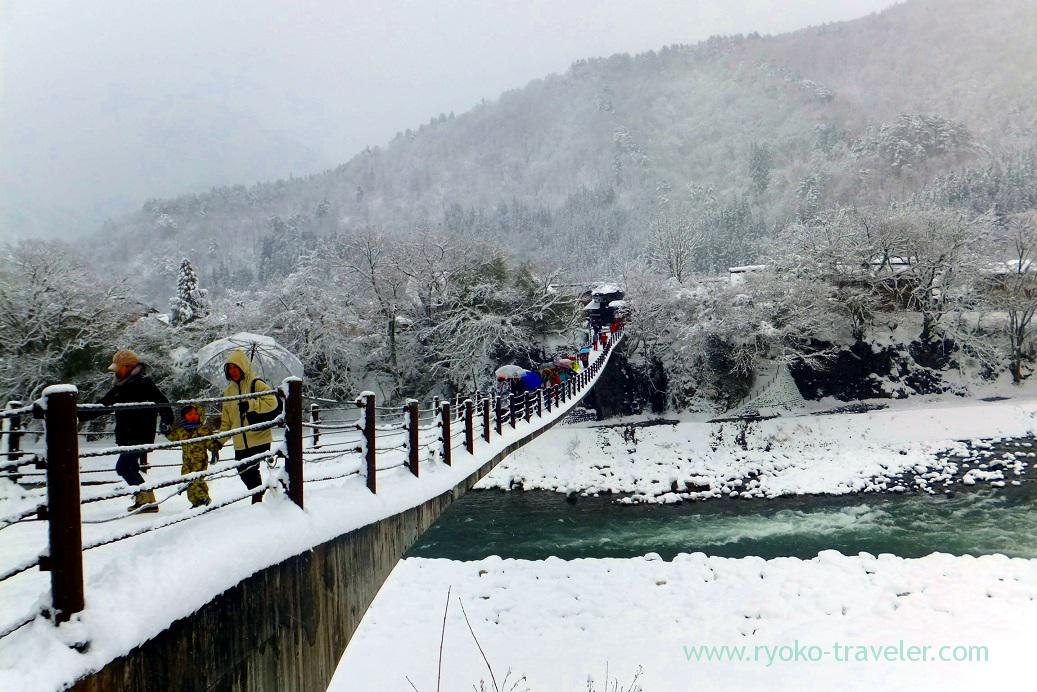 View from the bridge. Shirakawago is between the valley.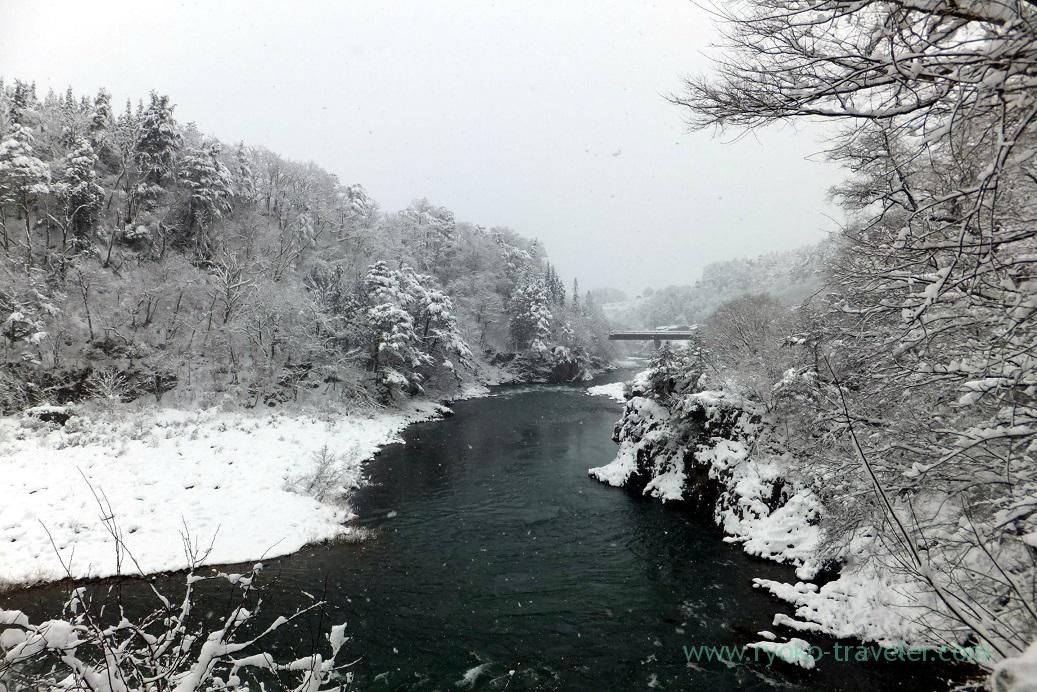 There are many old houses along the road. Those houses are, of course, still on work.
Though some houses are accommodations, but there're not many accommodations in Shirakawa-go.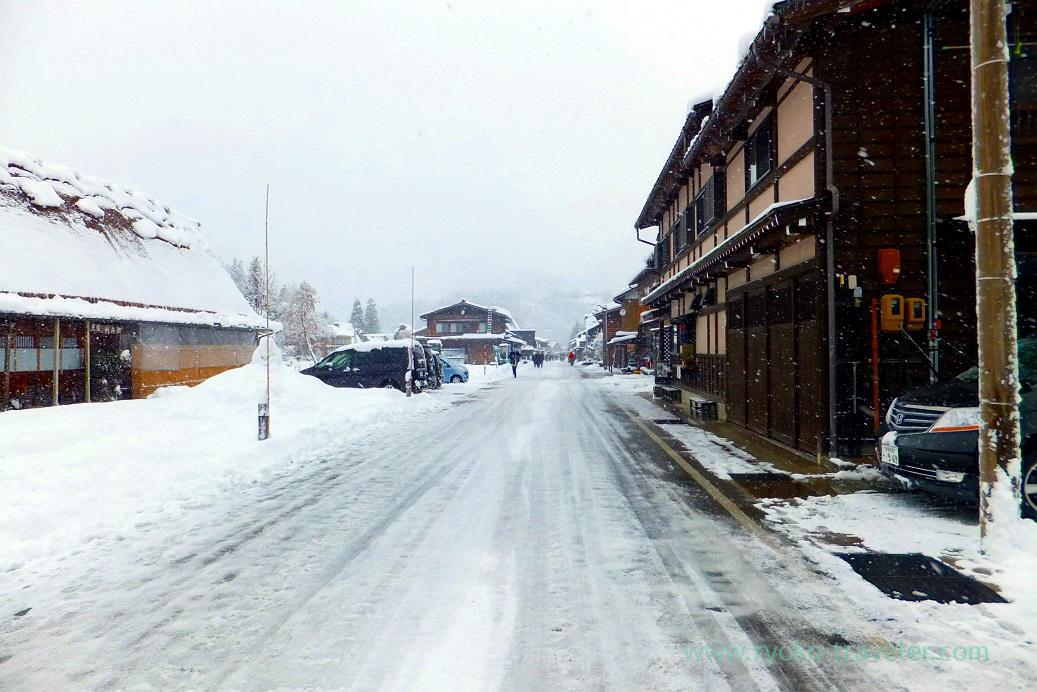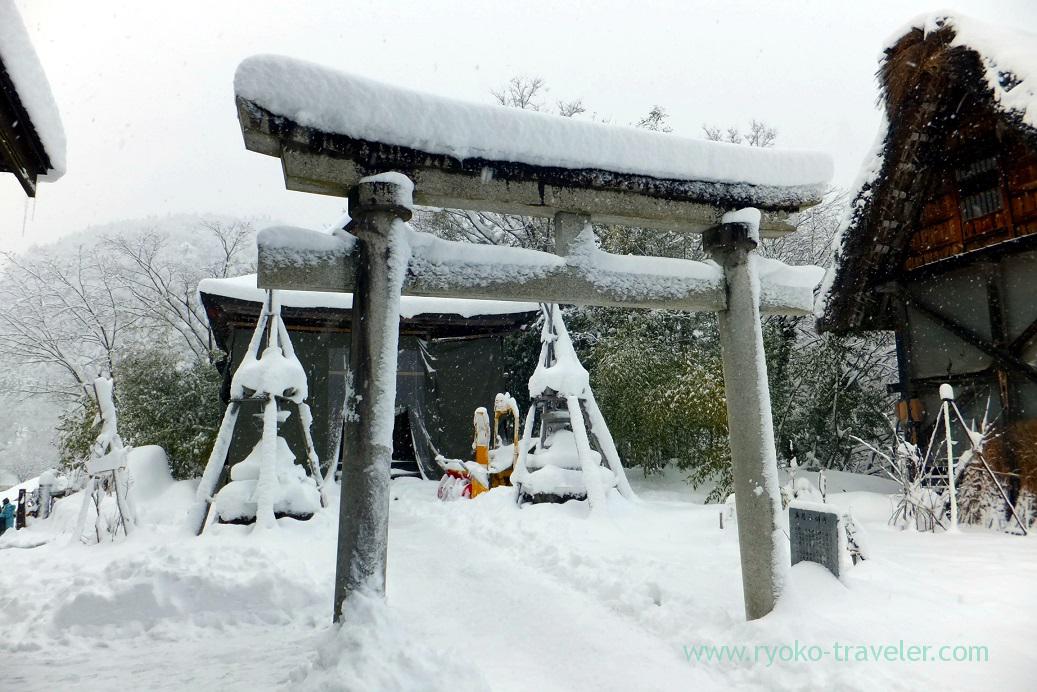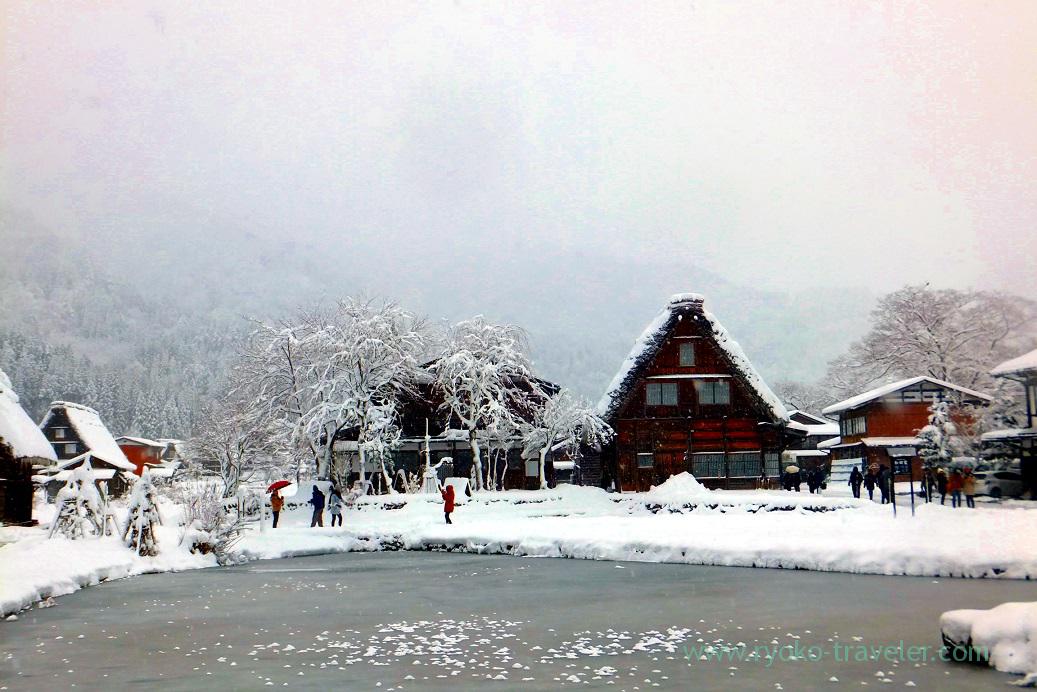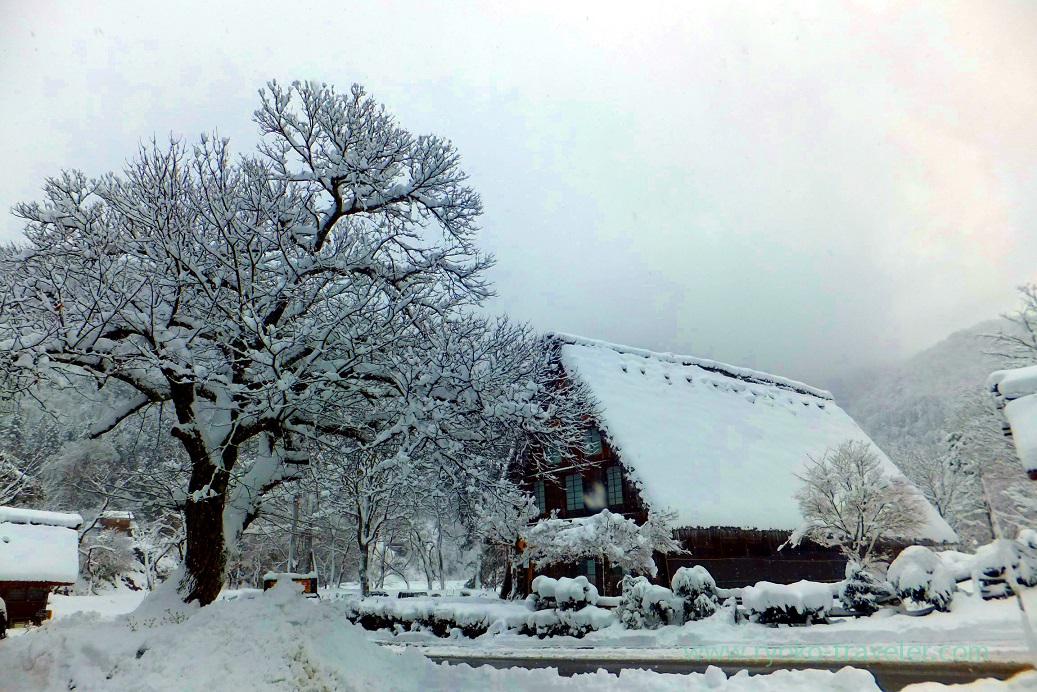 This is Wadaya. Though it is museum and we can see inside the house, we didn't have enough time and it can be seen all year around. We had only one hour ! So, we didn't enter he house. I'll come back in the near future. Of course, during warm season :p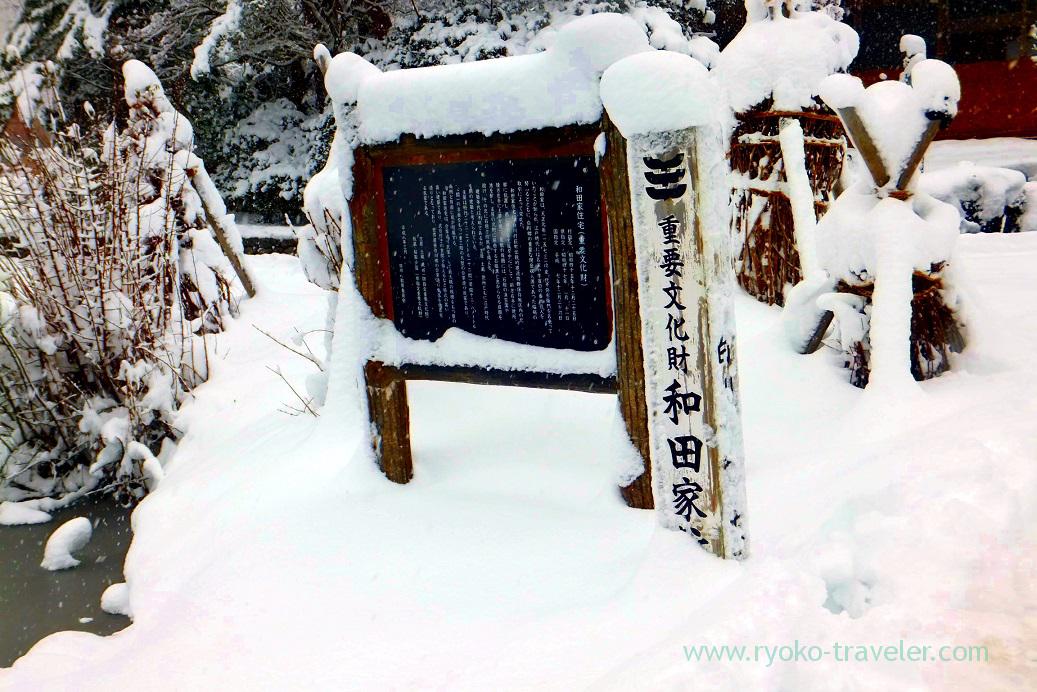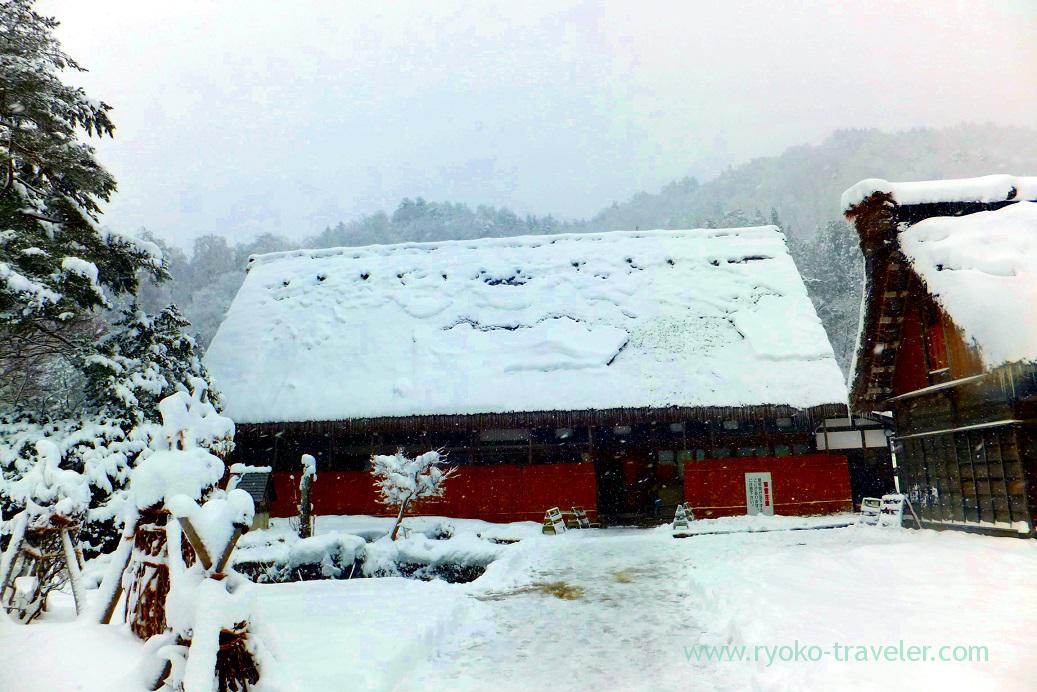 Shirakawago was one of the place that I had wanted to see since childhood. I was really glad to visit there ! It was wonderful ! And I also want to visit there at another season 🙂