Melting pot of eastern, western, old and new.
After got out of Honolulu coffee shop, I walked around Central and Sheung Wan.
Man Mo Temple (文武廟) along Hollywood road.
It is one of the most famous Chinese temple in Hong Kong and was built in 1842.
There were many people praying in the temple. I learned by watching others and prayed 🙂
I know there are antique shops and another shops and cafes along Hollywood road. But it was still early (before noon). Those shops weren't open yet.
Hong Kong is a melting pot of eastern, western, old and new.
Especially this Sheung wan and Central is the symbol town of that.
Such old streets are remaining a lot.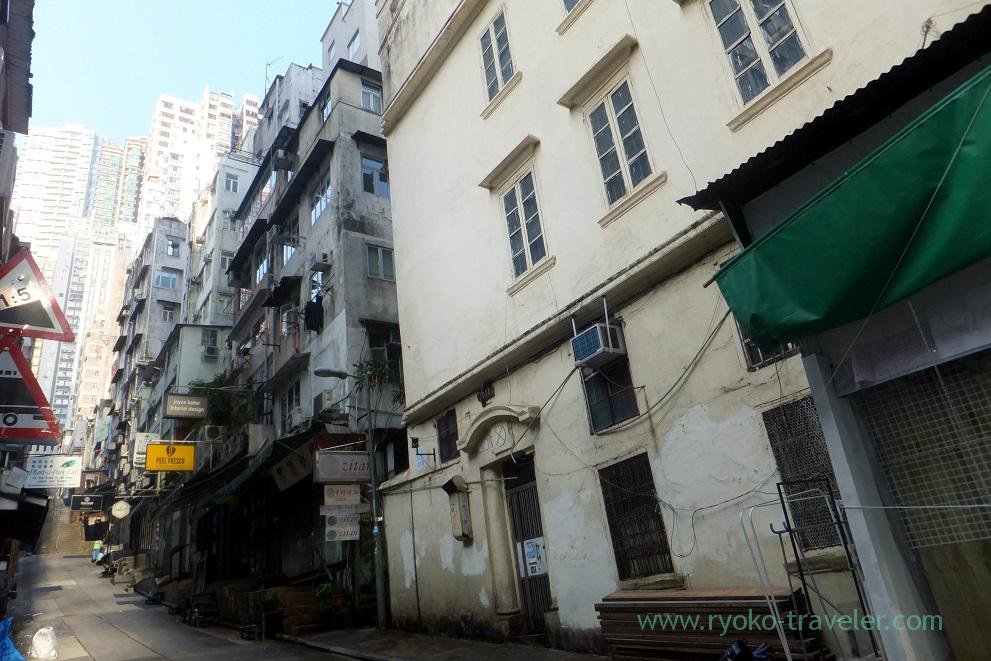 But new and western shops are open. Especially SOHO area is quite another from another street in Central. Cute house 🙂
Imported foods supermarket. Though I didn't see many Westerners at another places, but there were much people around SOHO area.
There're market streets around this area and a lot of people came and bought something.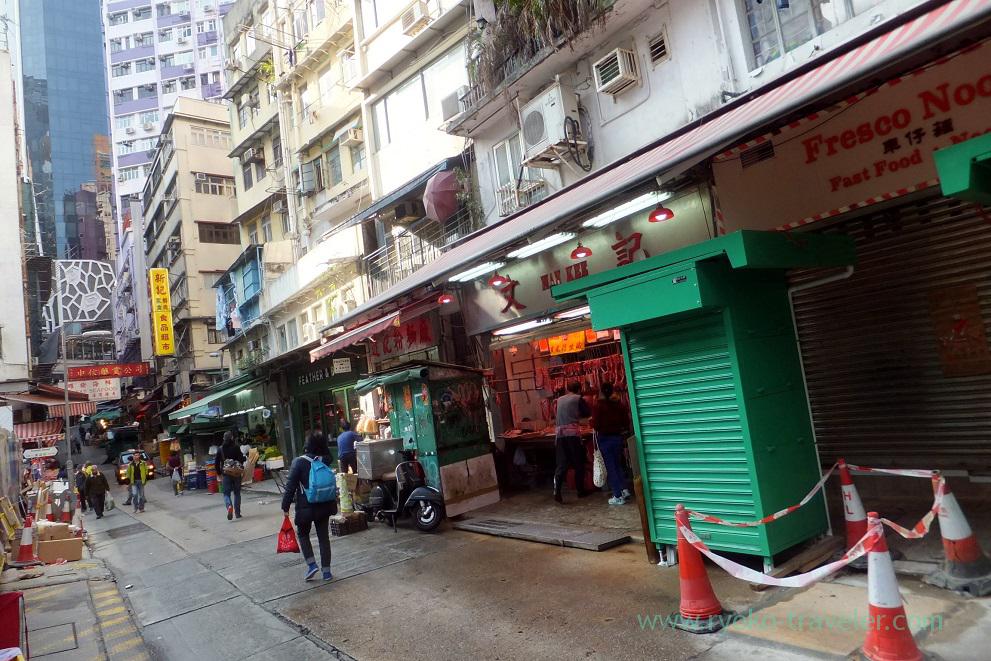 Seafood shop.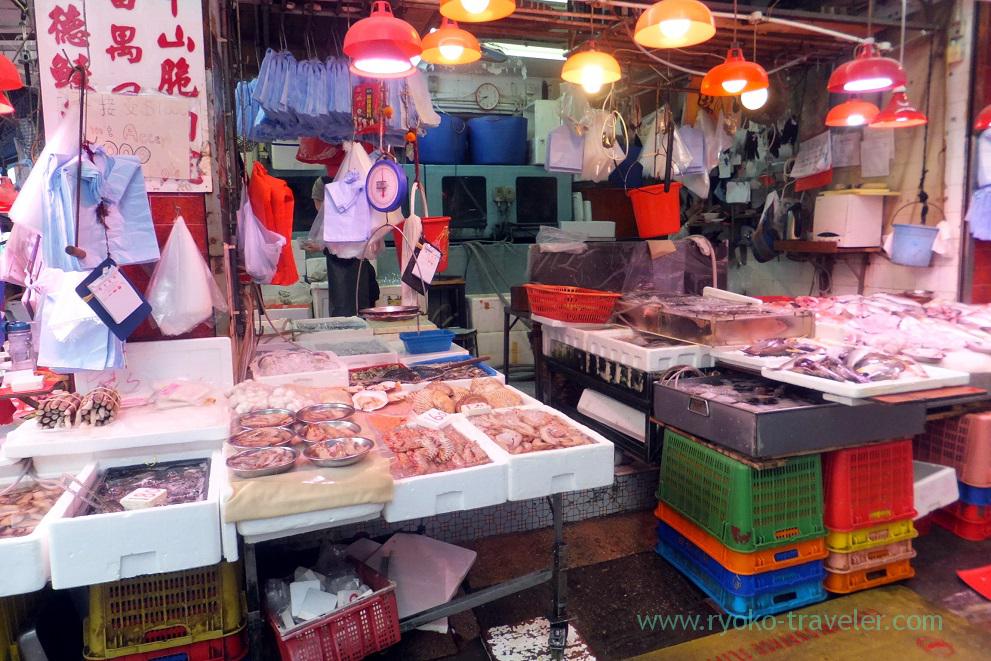 Meat shop.
It looks fresh. But it was hot day, I think people should visit earlier time to get fresh meats.
It is interesting town and I should stay this area for enjoying this town a lot next time.
By the way, I happened to meet Ebikin in Hong Kong on my way to Honolulu coffee shop.
Speaking of Ebikin, it is very popular ramen shop in Tsukiji. It this related to that Ebikin in Tsukiji ?
Their name has changed from Zabon to Ebikin. I wanted to try it, but it wasn't still open. And I don't remember where it is located.
About Man Mo Temple (文武廟)
Address / 126 Hollywood Rd., Sheung Wan, Hong Kong
Station / Sheung wan station (MTR)
126 Hollywood Rd., Sheung Wan, Hong Kong