One day at night, I went to Temple Sensoji and I saw such a beautiful night seeing.
But I couldn't take a good picture because I took it by smart phone.
There is  Tokyo Sky Tree behind its architecture.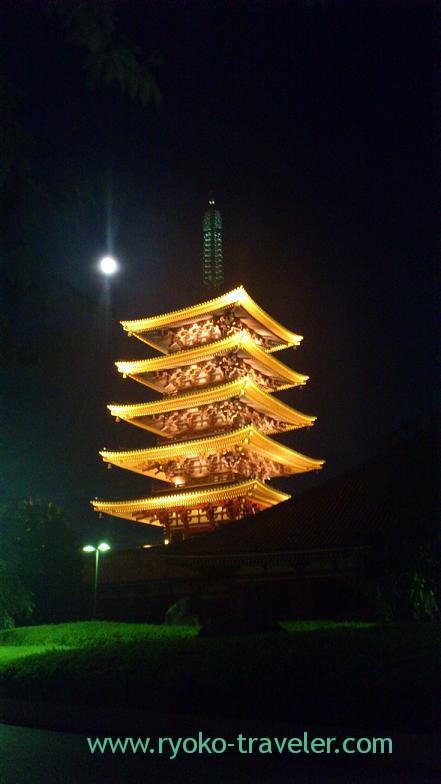 And, another day,I walked through in front of the Tokyo Tower.
It was the day during London Olympic.
During London Olympic, when Japanese athletes took a medal, Tokyo Tower was illuminated like that.
I took this picture by smart phone, too.