Most of shops serves kakigori until the end of September.
Santokudo is, too.
So, I went to Santokudo to eat the kakigori of this year for me.

7-8-19 Ginza, Chuo-ku, Tokyo
My friend showed me this shop last August, then I went to the shop twice by myself.
I ordered Ficus pumila var. awkeotsang jelly kakigori (台湾 愛玉ぜりーかき氷, 880yen) last time.
I found it was so good 😀  It was so simple, a lot of jellies and muscovado syrup on shave ice.
I took this picture last time. "氷" flag means "We have kakigori now. :D".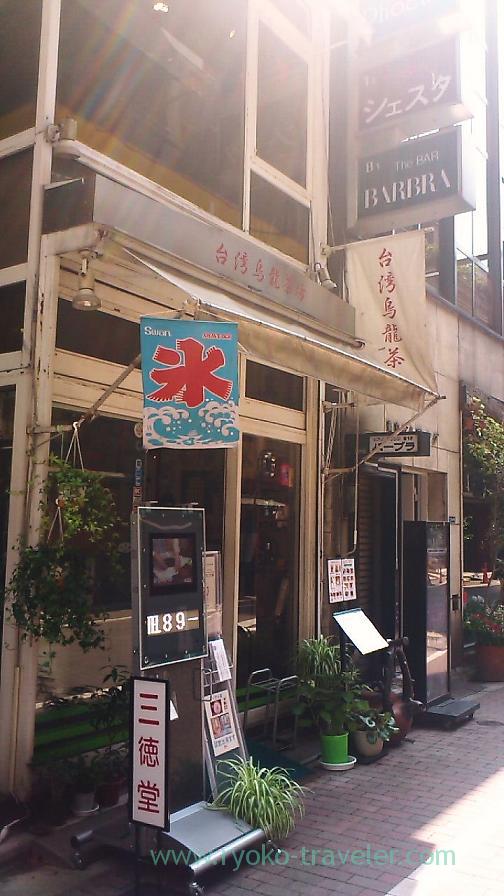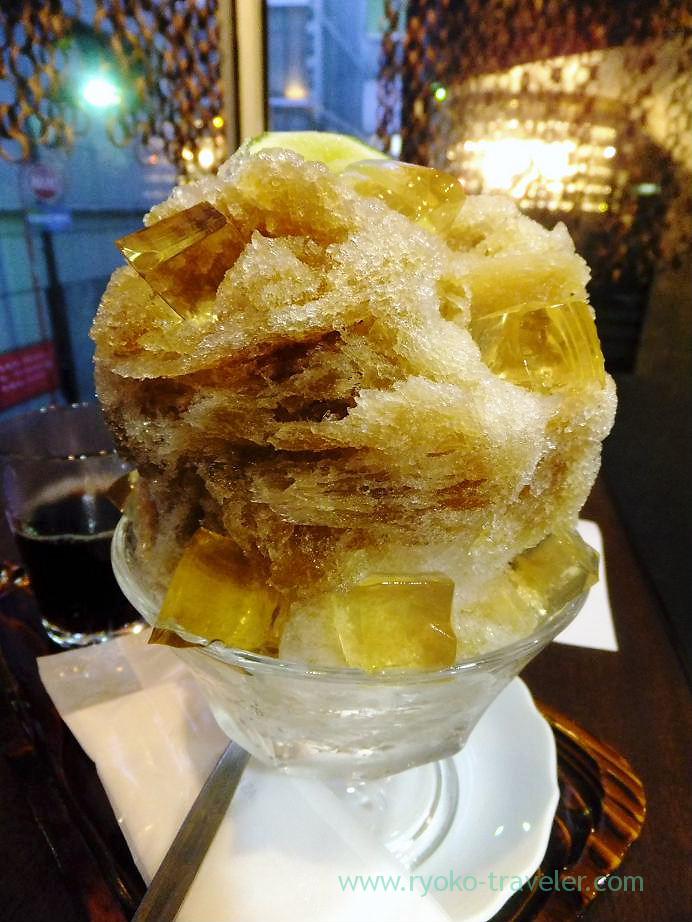 But it was too bigger, so I had to scoop up shaved ice and jellies with spoon with very carefully.
It was especially difficult for me to scoop up jellies 🙁
I was so surprised that the waiter brought this  kakigori from the ground floor by the stairs.
This is a menu of kakigori.
Compared with the picture, my kakigori was so big 🙂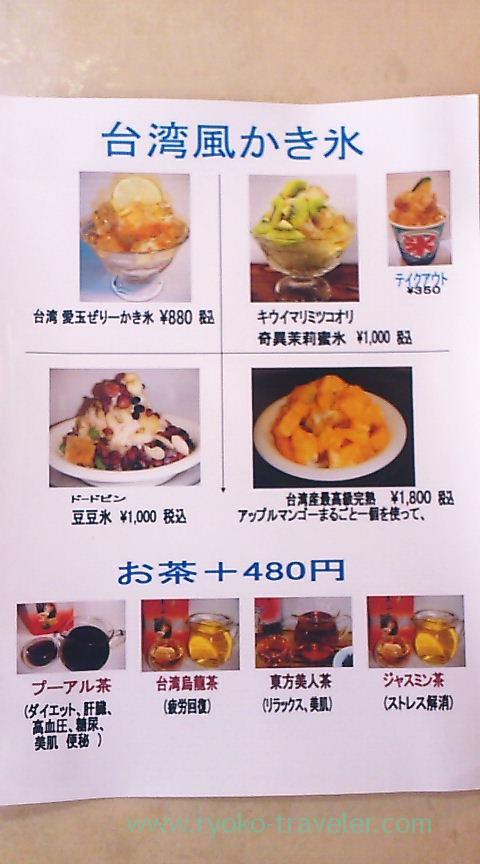 This time, I went to the shop before closing.  So the shop gave me an extra , may be.
I want to eat mango kakigori next year. This mango kakigori is sold within a brief period.
I couldn' be in time this year.
Santokudo (三徳堂)
Address / Kita Bldg. 1-2F, 7-8-19 Ginza, Chuo-ku, Tokyo
Station / Ginza station (Tokyo metro)
Open / 12:00 – 22:00
Saturdays, Sundays and national holidays / 12:00 – 19:00
Closed / No scheduled
Website / http://www.santokudo.jp/(in Japanese only)