I found my longing cafe named Salon de thé François by chance on my way back to the station. Salon de thé François (フランソワ喫茶室) was established in 1934 (9th of Showa period) and the building was certified Registered Tangible Cultural Property. It is located in Shijo Kawaramachi area and they are open until 11 p.m. I had coffee break at there.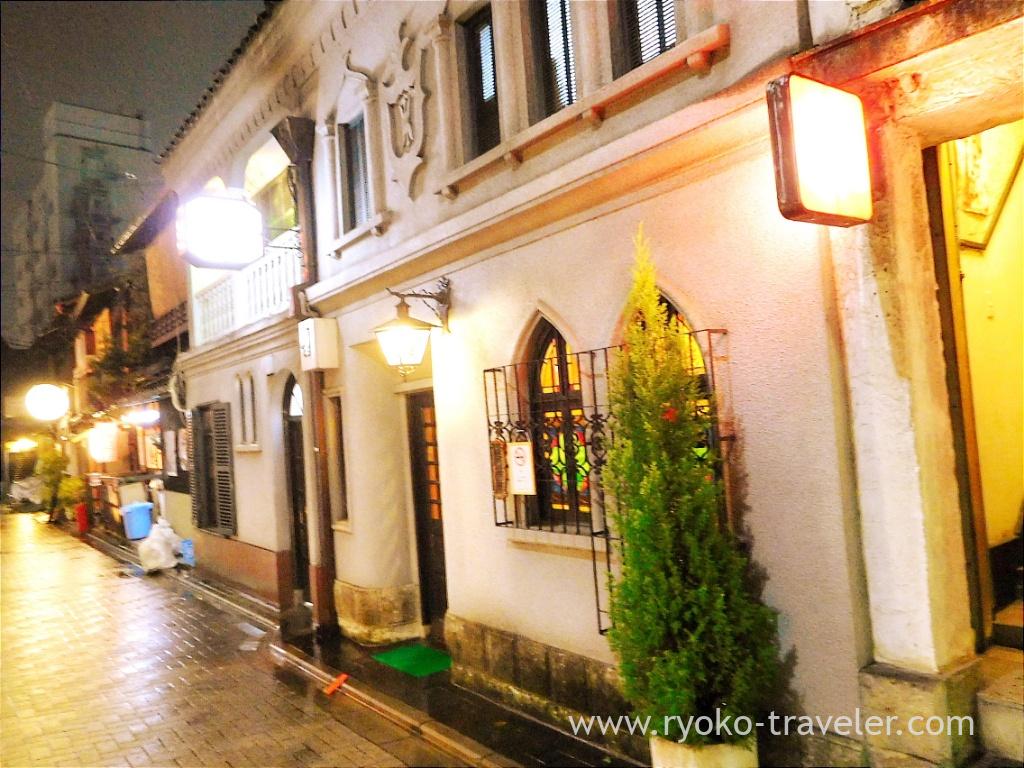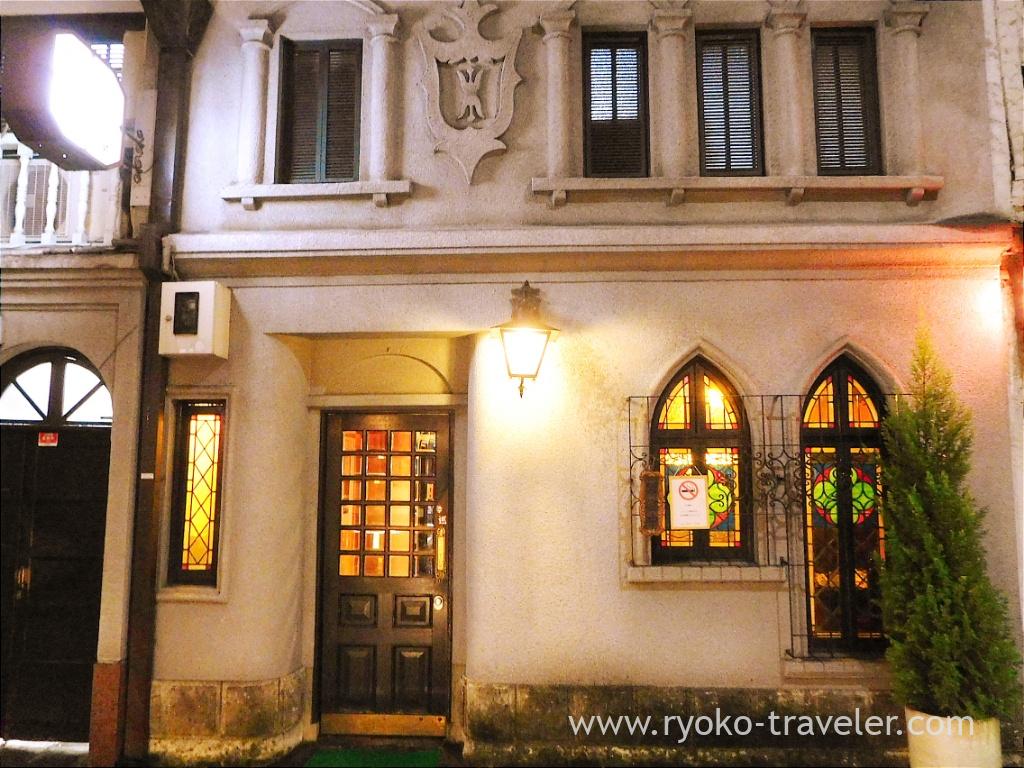 As well as the appearance, the interior is wonderful. There're two floors divided. I was brought to this floor having wooden furniture. Another floor is based on red and black. And the stained glass was so beautiful. I felt I traveled into the past 🙂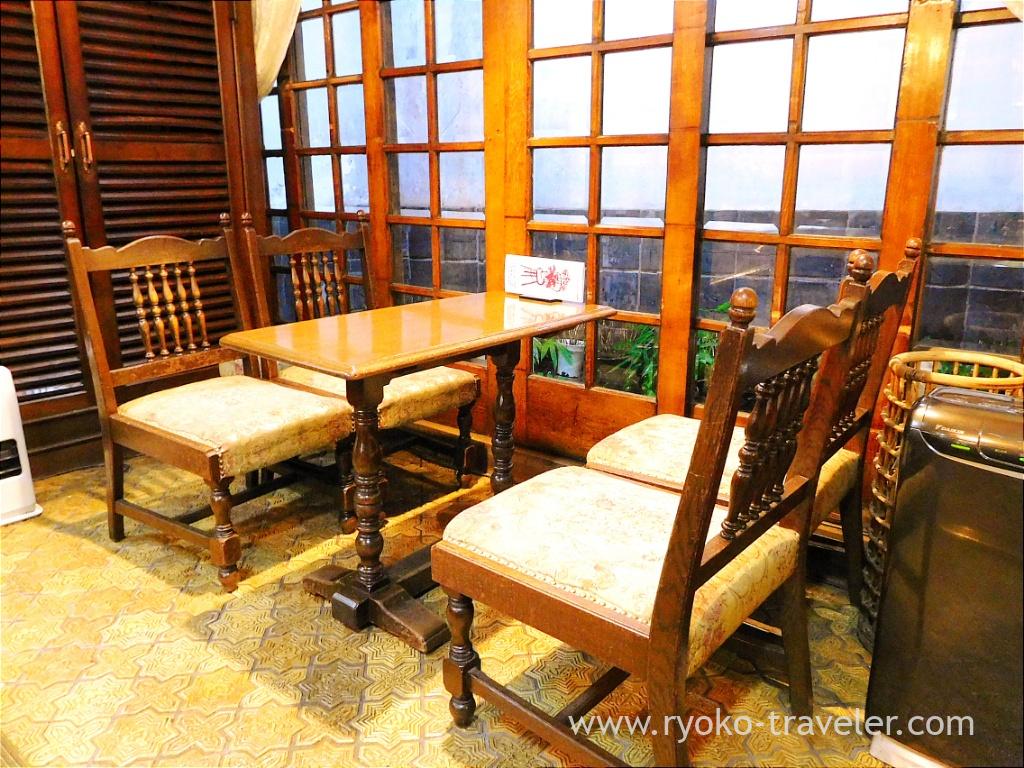 This is menu. Tax included. Not only drinks (alcoholic drinks, too) but also they serve some light meals, too. I'm afraid there's no English menu. Mobile phone, PC, smoking is not permitted.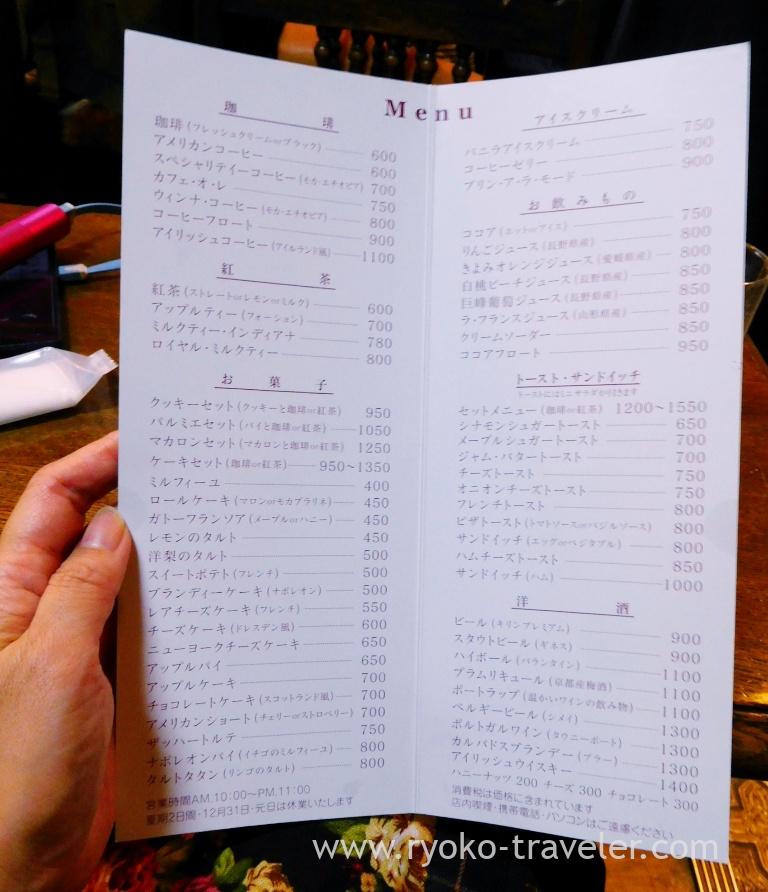 I drunk hot coffee. With fresh cream. Their cup was so cute. The cup says "François". The coffee was creamy and mild. It's good for night. Two cubed sugar was served. It's custom of cafe in Kyoto and Osaka. But I used one cubed sugar only.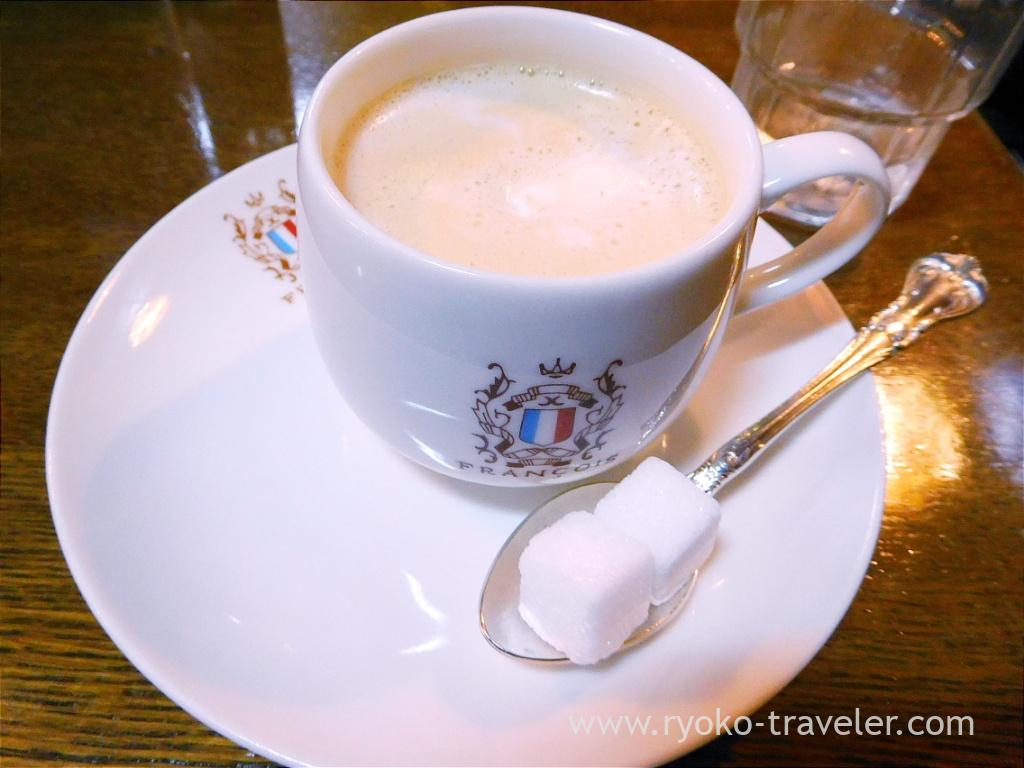 Because I wanted to eat some, I ordered cheese toast. Thick toast. About 2cm ? It was heavy a bit because it was nighttime, but it was tasty.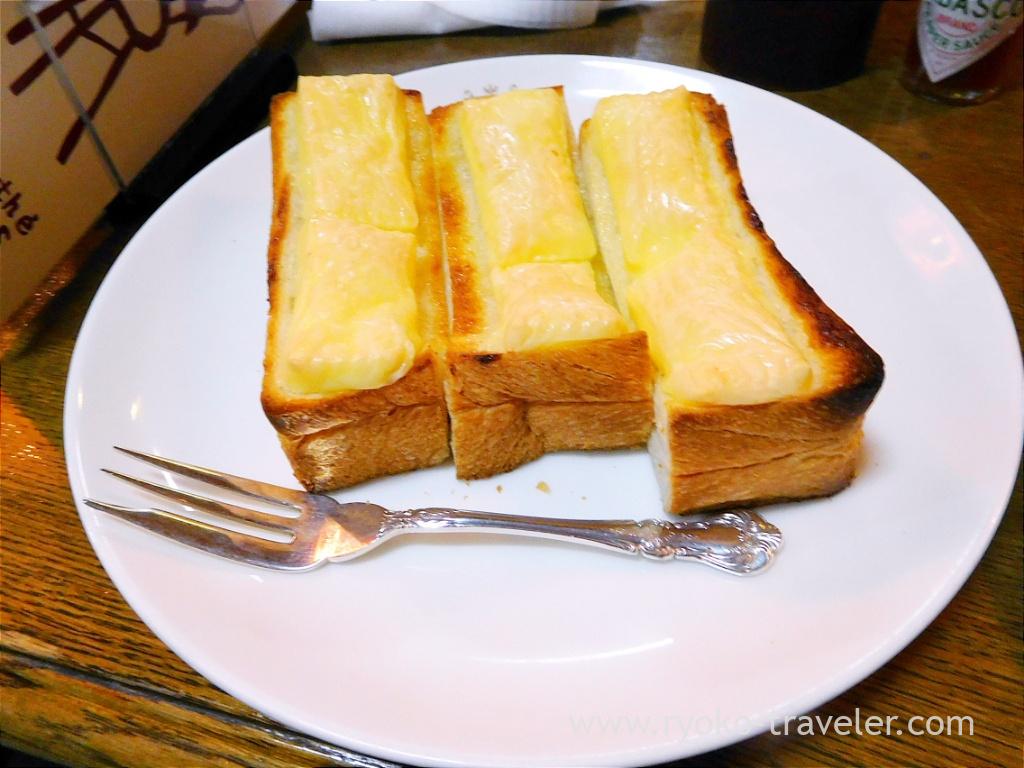 Salad was included in price of toast. My salad had strawberry ! (according to season)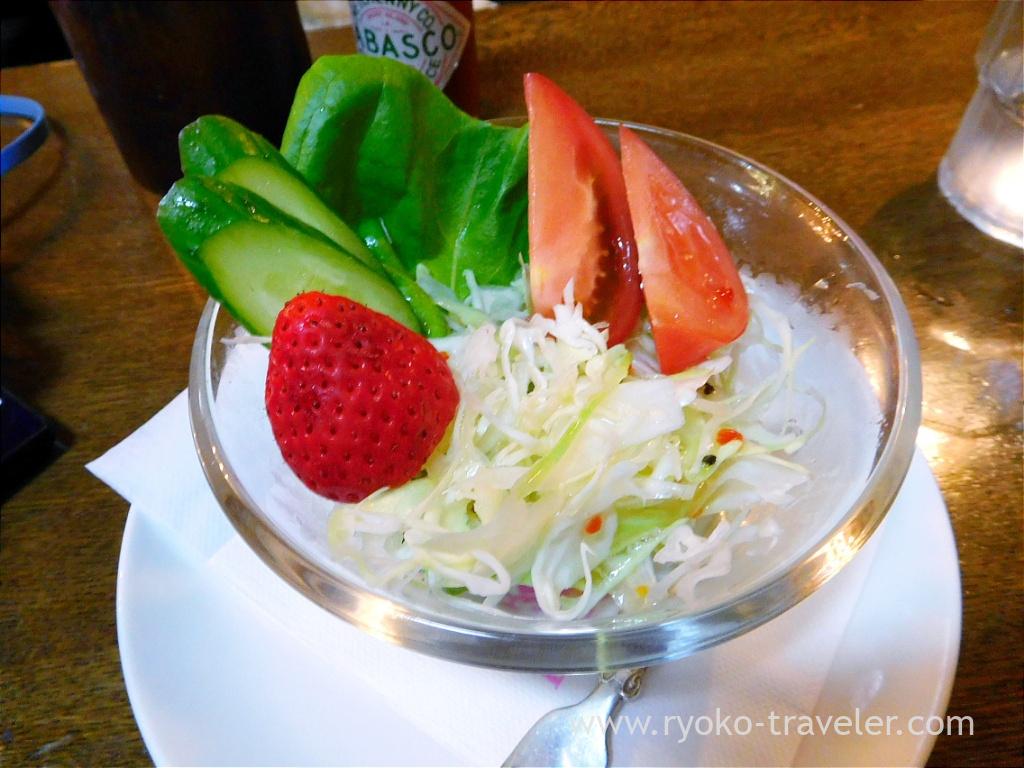 The menu says they offer valuable price if you order toast or sandwich with drink. This menu don't show the price, but my coffee and cheese toast cost me 1300 yen. So, -50 yen ?
Night time of weekend was so noisy. So if you want to enjoy this shop in calm atmosphere, I recommend you visit there at daytime. Weekdays' daytime is better.
They serve breakfast until 12 p.m. You can save 200 yen if you order drink and food (toast or sandwich). It attracts me. I want to stay close to the cafe next time 🙂
About

Name Salon de the FRANCOIS (フランソワ喫茶室)
Open Day through night
Reservation Unavailable
Credit card Unavailable
URL Website

Google Map