If you want to have lunch in Kachidoki area at lower price…
I ate Karaage at Sake-dokoro Nakamura at lunchtime that I couldn't eat because of sold-out last time 🙂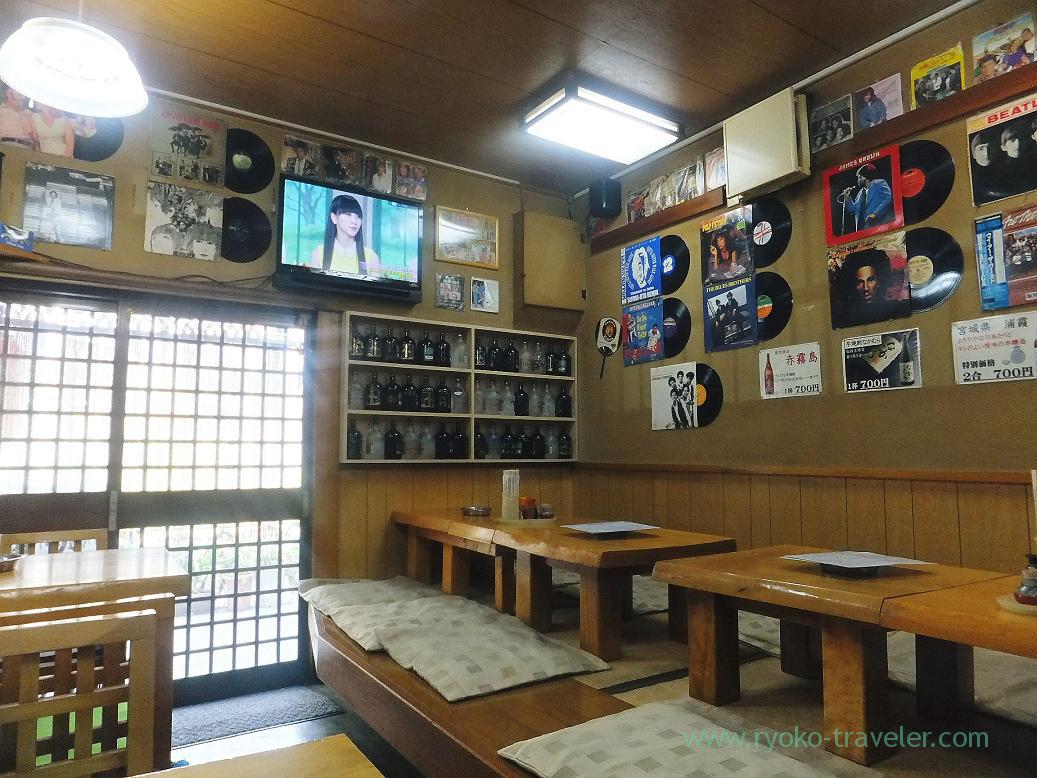 Kachidoki : Deep fried horse mackerel at Sake-dokoro Nakamura (酒処 なかむら)
I found inexpensive lunch spot ! I found that an izakaya in front of Kachidoki subway station has started to open the...
Ginger pork 650 yen
Karaage 650 yen
Horse mackerel fry 500 yen
Curry and rice 500 yen
Valuable price all the same 😀
Of course, my lunch was karaage set (唐揚げ定食, 650 yen) !
Cold tofu, pickled vegetables, rice and miso soup.
Those karaage was fried so deeply. So crisp, but inside was juicy.
It was not seasoned much, so it was served with mayonnaise 🙂
I eat very slow, so, my karaage got harder on the way.
If you eat fast, it is good for you 🙂
Kachidoki is within walking distance from Tsukiji and Ginza
But smoking is allowing in all seats even at lunchtime and it is small shop, so I was displeased due to cigarette smoke by only one smoker … (>_<)
About Sake-dokoro Nakamura (酒処 なかむら)
Address / 3-5-1 Kachidoki, Chuo-ku, Tokyo
Station / Kachidoki station (Toei subway)
Open / 11:30 – 14:00, 17:00 – 24:00
Closed / Saturdays, Sundays and national holidays