Inventive Chinese foods restaurant in a historical town
I met an acquaintance at Tsukiji and he asked me if I go to Ryuen that is Chinese foods restaurant in Asakusa the next day.
I had wanted to go there for a long time, so I said "Yes !" 🙂
We took 7000 yen course. Ryuen now require reservation in advance.
The simple white house is nice.
The cook don't serve traditional Chinese foods. His original, inventive foods are served.
We were four and toasted with iced oolong tea. And Smooth tofu with century egg (ピータン豆腐) was served soon.
This food is mostly served every time at course.
Sliced century eggs in the strained tofu.
White squid and warasa salad with lǎojiǔ (白いかとわらさのラオチュー漬けサラダ)
They get fresh seafood at Tsukiji and use. Warasa is a medium-sized yellow tail.
According to its old and size, yello tail have various name in Japan.
The fragrant smell of lǎojiǔ was added to the seafood. The squid was soft, and tasty. I wanted to have second helping of it !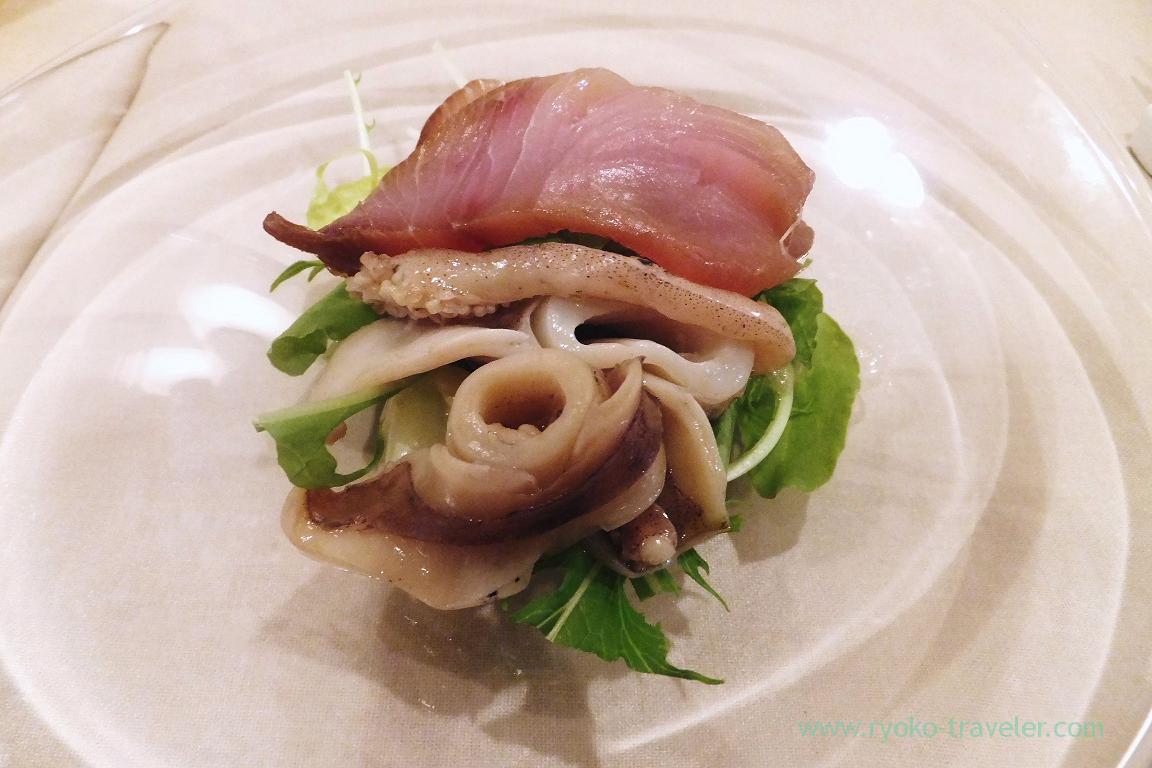 Chicken with spicy sauce (よだれどり)
I like the spicy sauce and fatty chicken.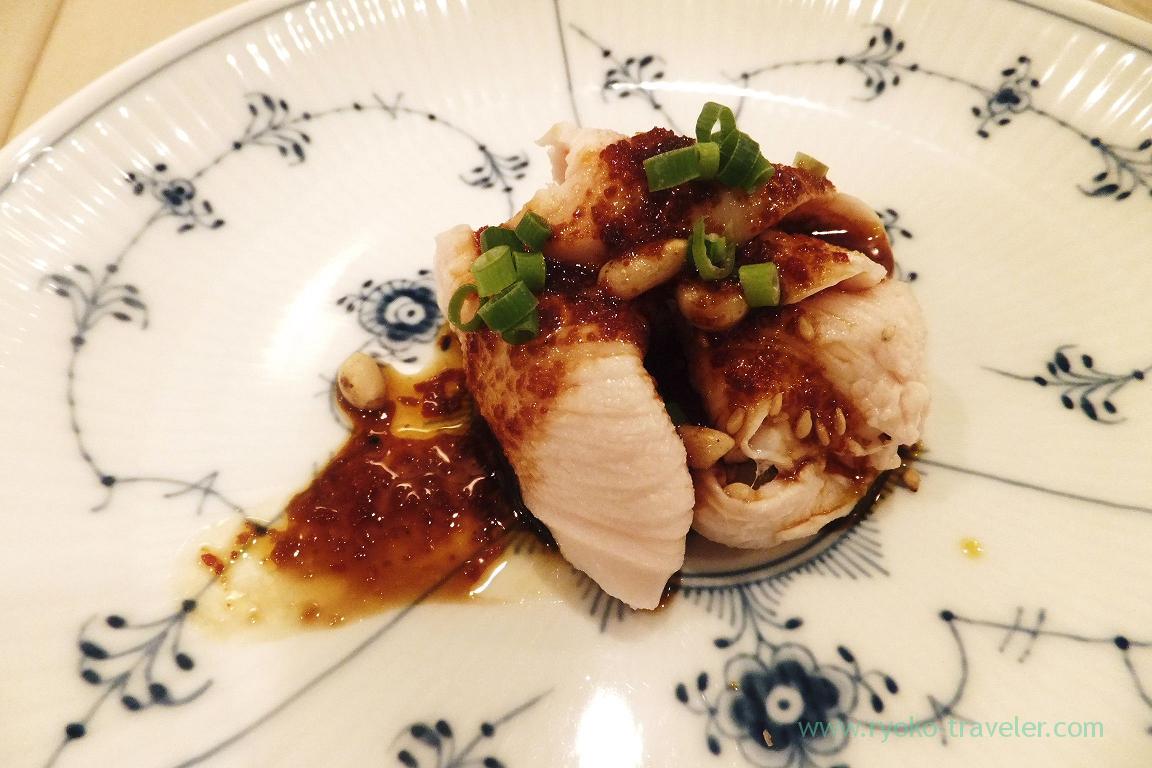 Fried egg and crab with truffle (かにたま)
The flavor of the truffle was good 🙂
Shark fin and chiitake soup (ふかひれとちいたけのスープ)
Chiitake is a kind of shiitake mushrooms. It looks oily from this photo, but it wasn't.
Spring roll with corn (とうもろこしの春巻き)
The corn was sweet ! And a little salt was added.
Warm Chinese tea.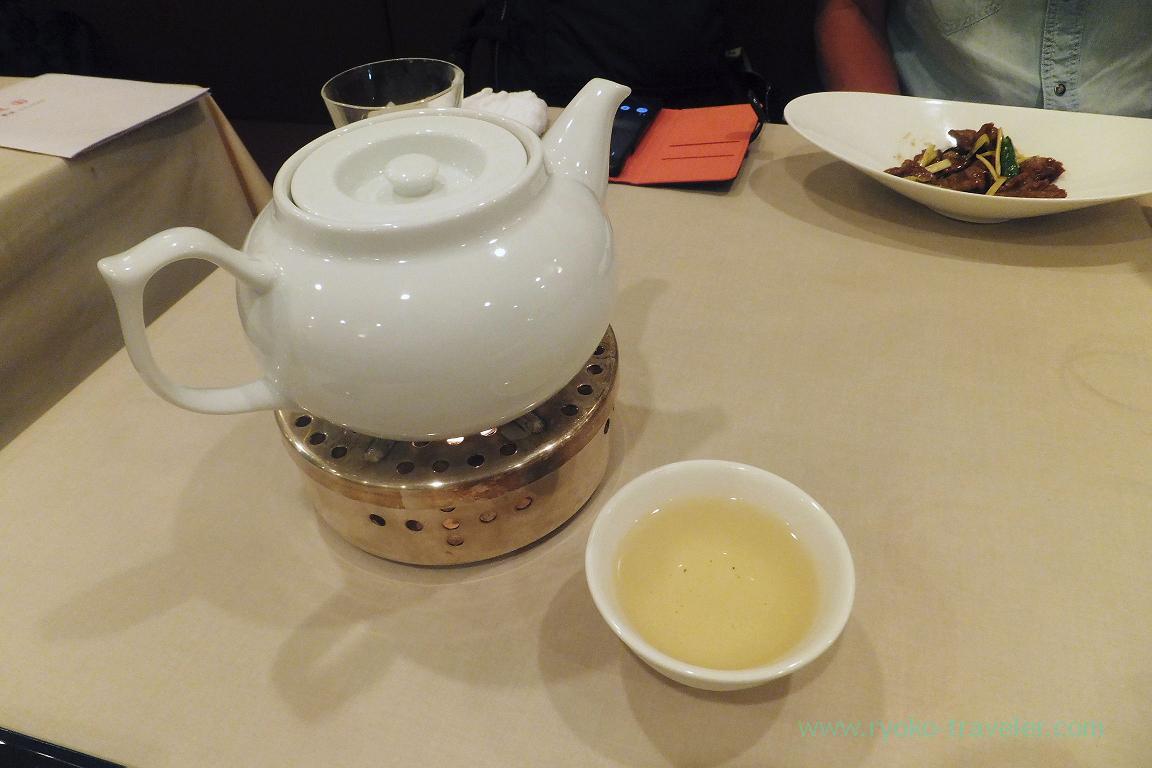 Fried pork fillet and conger eel with black vinegar (豚ひれと穴子の黒酢炒め)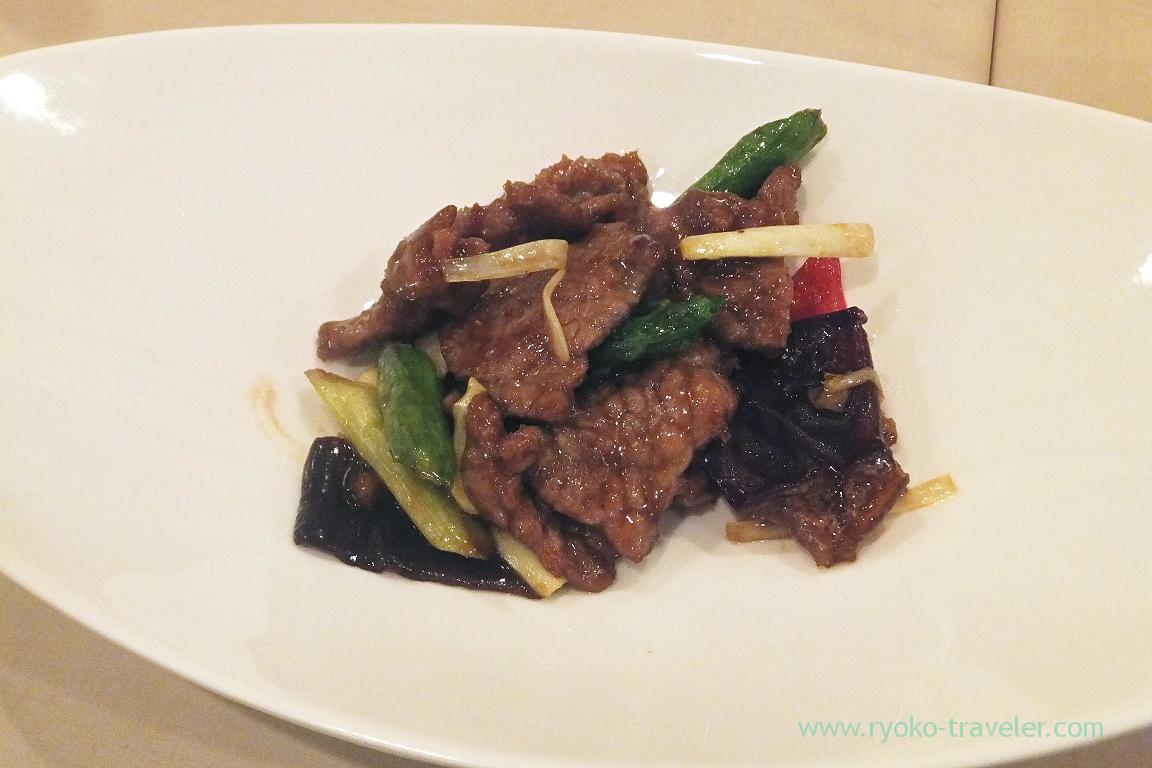 Sorry, I forgot it…but I remember black small balls are raisin.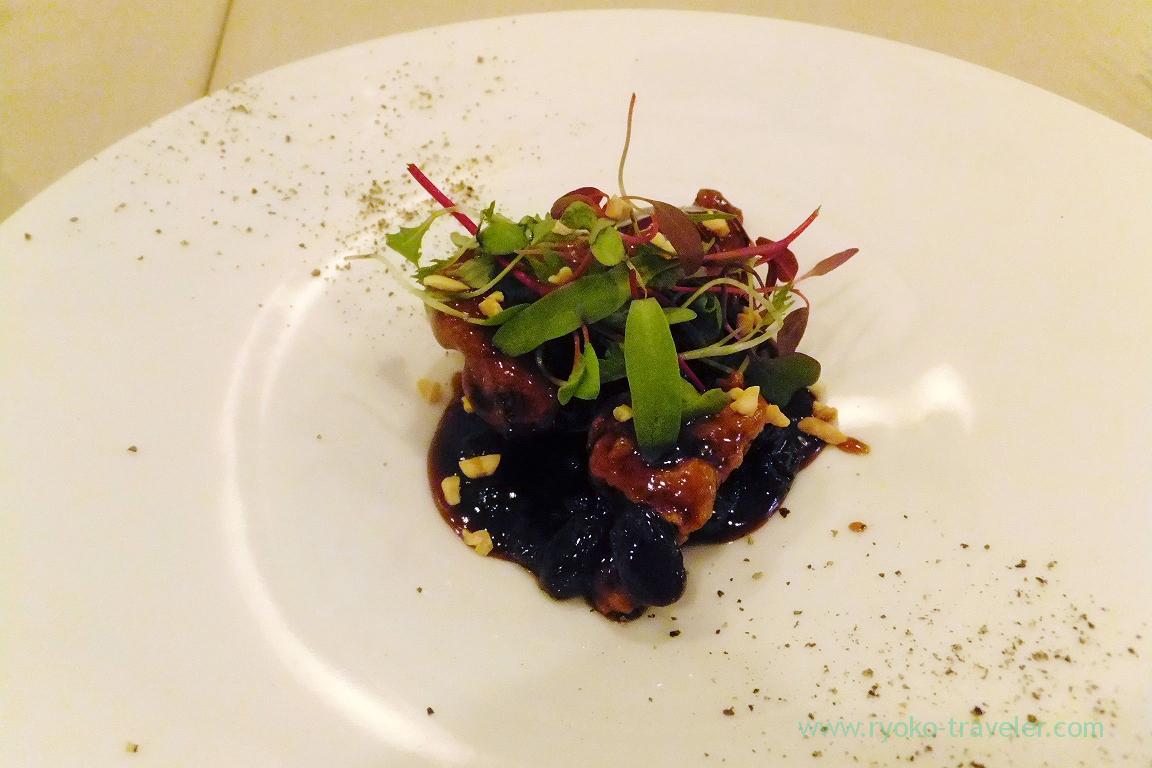 Fried rice (チャーハン)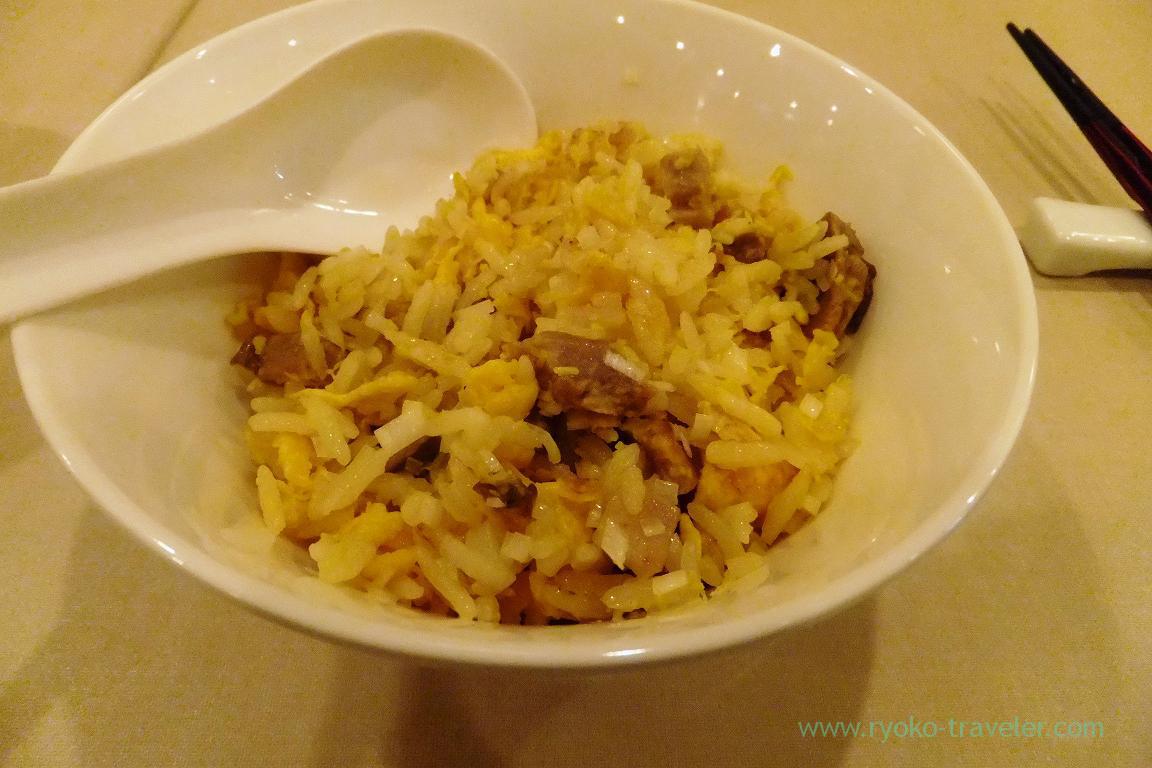 Almond jelly (杏仁豆腐) as dessert.
Mango and cherry on it. The cook said, "Almond jelly is secondary roll !"
Certainly those fruits were good, especially the mango ! So sweet and well ripped. But this almond jelly was tasty, too.
On my way to the station, I walked through this beautiful illumination.
Senso-ji temple
About Ryuen (龍圓)
Address / 3-1-9 Nishi Asakusa, Taito-ku, Tokyo
Station / Asakusa station (Tokyo metro, Tsukuba Express)
Open / 12:00 – 14:30, 17:30 – 21:30
Sundays and another national holidays / 12:00 – 14:00, 17:00 – 21:00
Closed / Mondays (In case of national holidays, it is open and the next day is closed)