This is continuation of my travel diary at Russia in this summer.(I want to finish writing about the travel before the year is out.)
Even though I got out of my hotel, I had no map and information.
And it was so hard to find anything because the hotel stands at remote countryside.
So, I walked along the road in front of the hotel for the time being, then I found an old architecture like church.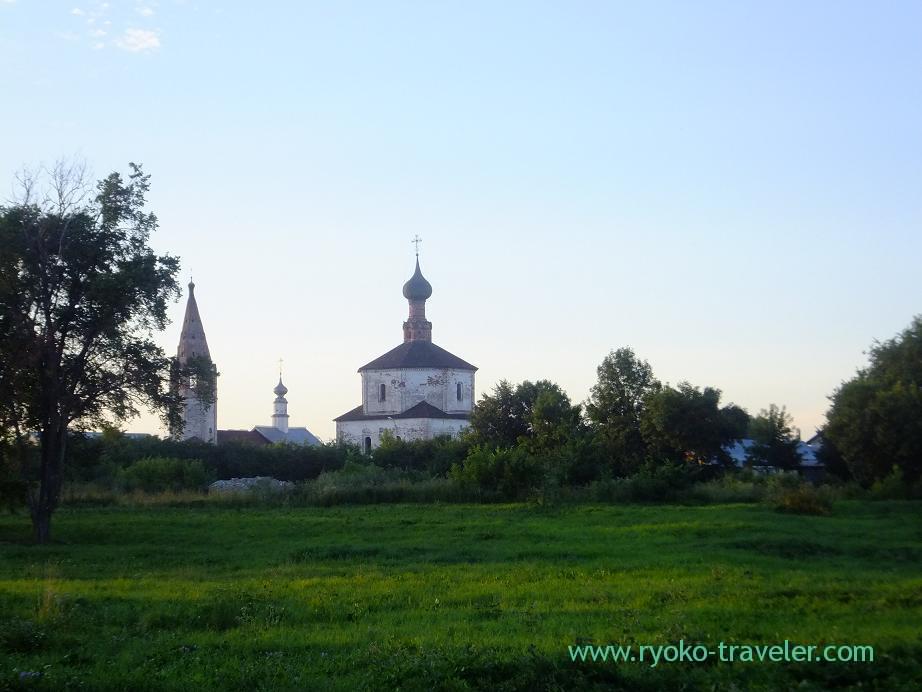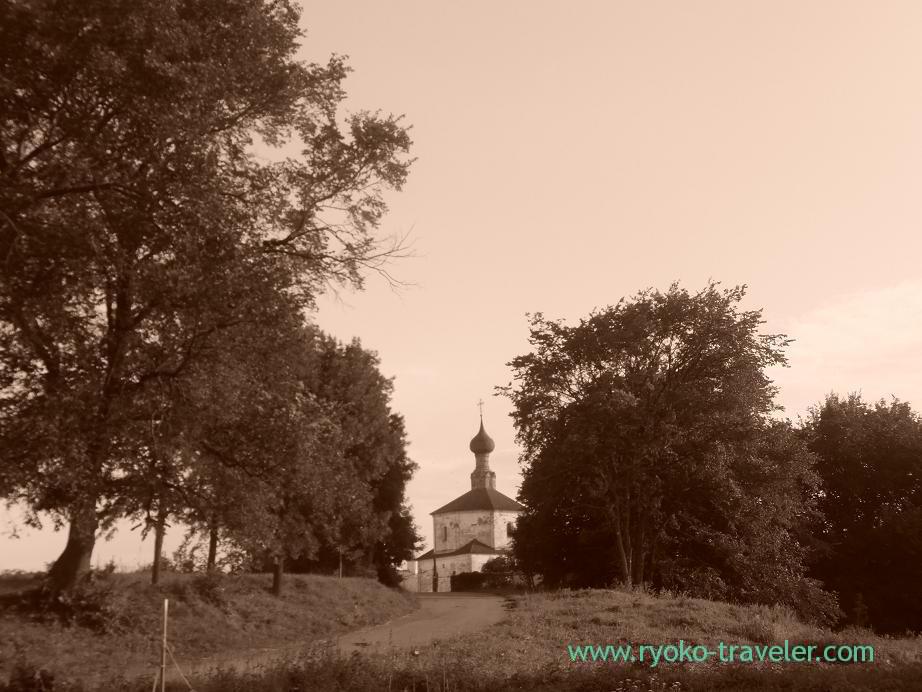 I don't know the name of the architecture. But I had a valuable time seeing such an old architecture in calmness. It made me feel solemn being different from famous and busy architectures.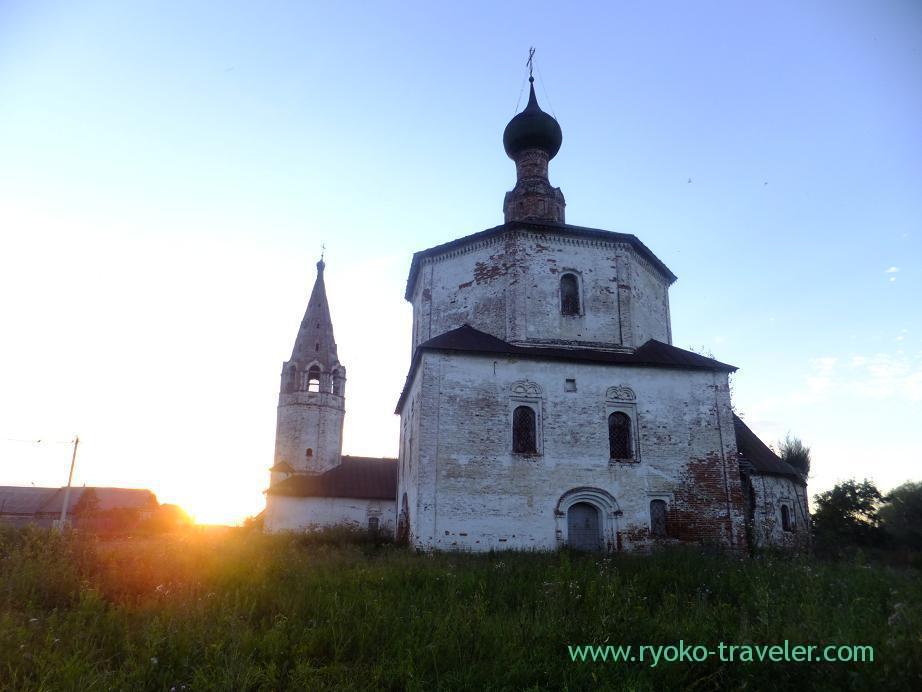 Next, I found the bridge. And I found some architectures far ahead.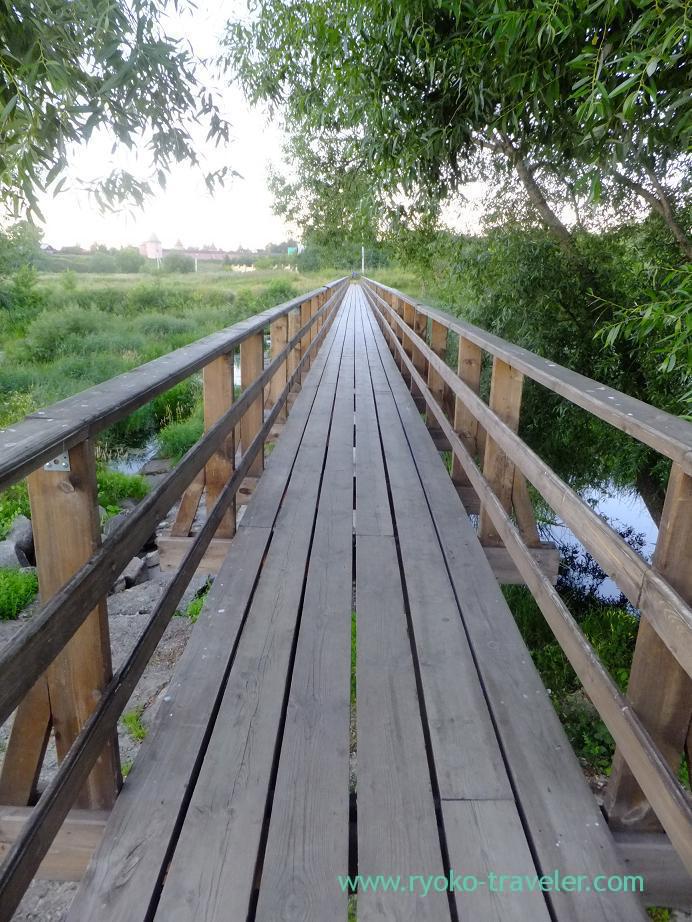 It seemed private houses on the right.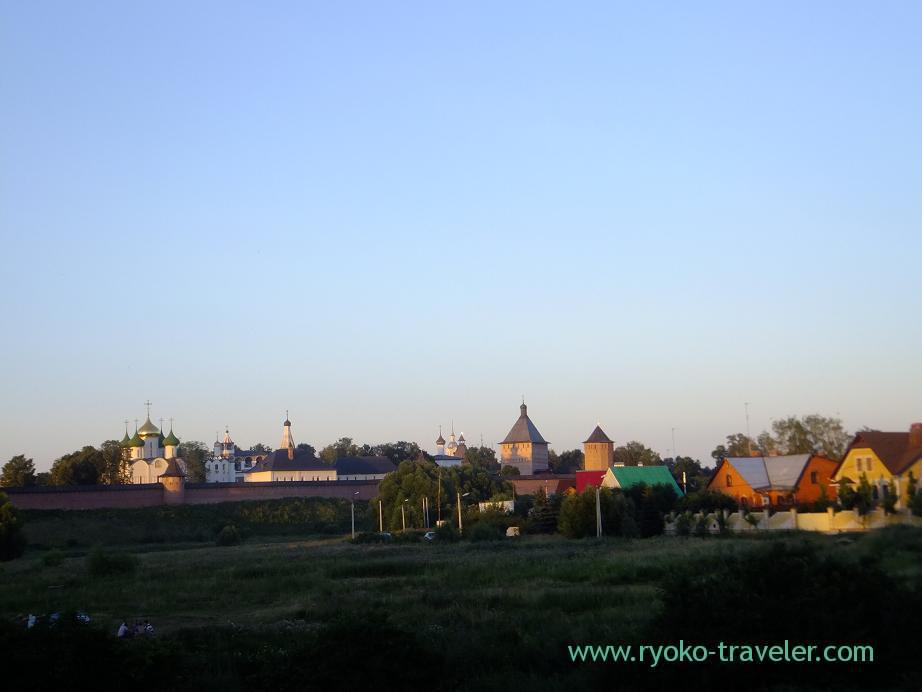 I continued walking for these architectures, but it got darker before I reached there.
So, I gave up and went back to the hotel.
There were no person except me along the road.
I thought I should not continue walking any more.