I wrote about lunch at the trip September 3, Two weeks have already passed since then 🙁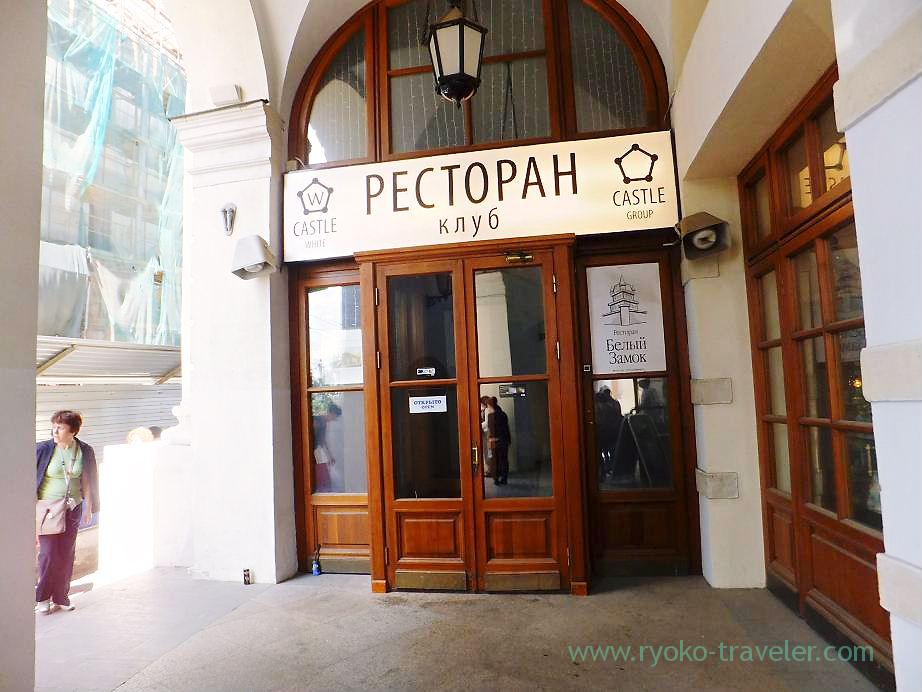 Russia 2012 Summer (5) : Kief-style cutlet for lunch in Moscow

Hot butter flowing from Kiev-Style cutlet ! We took lunch before going to Vladimir by bus :). This restaurant interi...


I want to finish uploading about travel to Russia in this month.
Vladimir is one of the historic city in Russia. Such a long historic city is called "Golden Ring"
Golden Gate. These cables spoiled the scenery 🙁
I heard the gate was made by copying the "Golden Gate" in Kiev, Ukraine.
Eh ? Ukraine calls me ?
I missed asking his name to our guide. Supas , spaso or ….
Newly marriaged couple was photographed at the crossing in front of the gate.
I was afraid they would be run over by a car. But our guide said that such a sight is often seen in Russia. Cars avoided them with good.
After that we got the bus to Dormition Cathedral in Vladimir.
Our bus stopped in front of Pushkin statue.
Going through the arch of flowers,
I heard that this was the most authoritative church in Russia in the past.
Because its white was so beautiful, I tried to take the picture by sepia 🙂
Courtyard.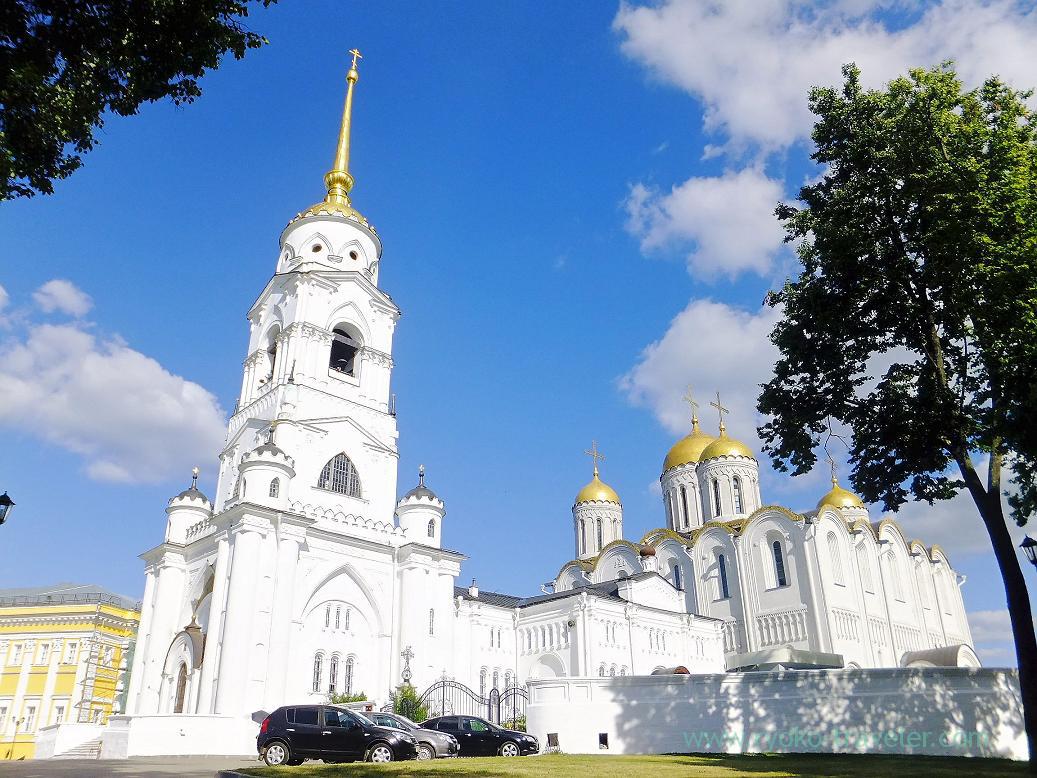 Fine view. Peaceful sight.
Children's park is near Pushkin statue. Colorful and cute 🙂
After that, we went toward Suzdal. Our hotel that night was there.
We were feeling low because we couldn't see Red Square and we had to spend a lot of time in the bus. We were exhausted.
[amazonjs asin="1742207332″ locale="US" title="Lonely Planet Russia (Travel Guide)"]