Of course, speaking of Moscow, Red Square !
We walked to >Red Square.
This building is GUM department store.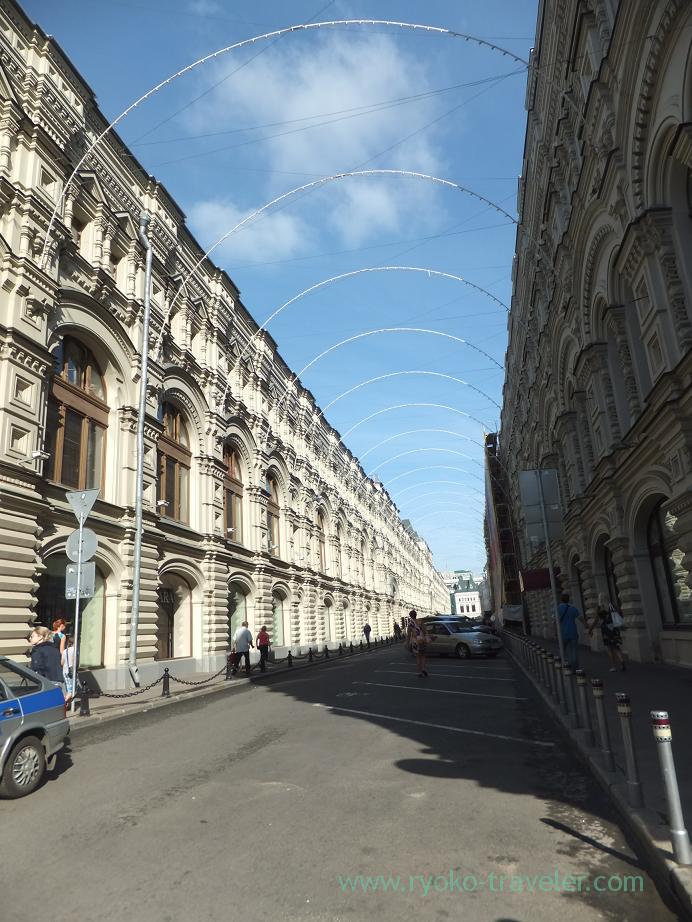 A part of GUM building is now under construction.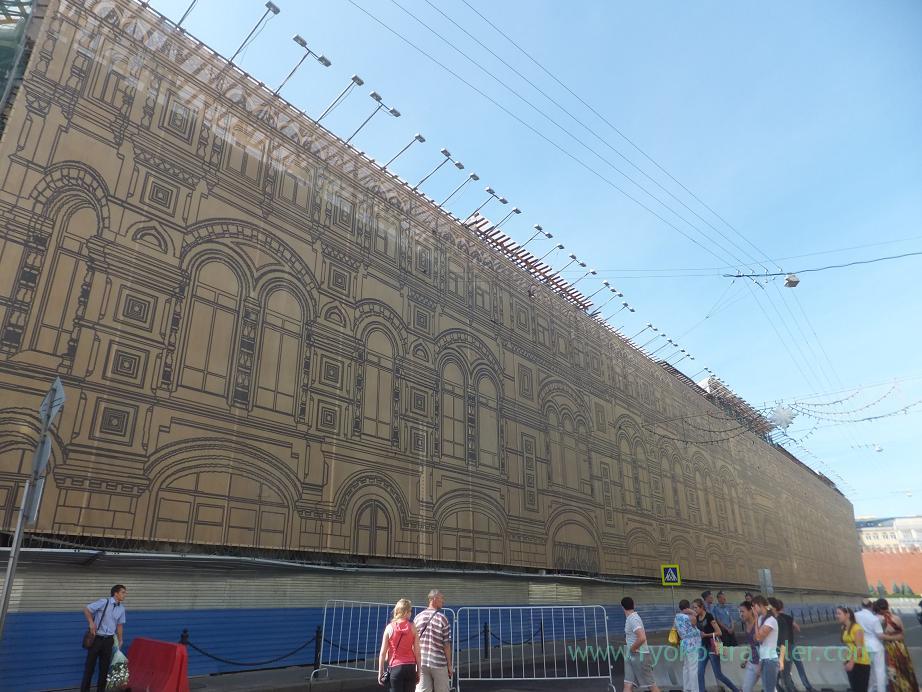 Well, Red Square came in sight.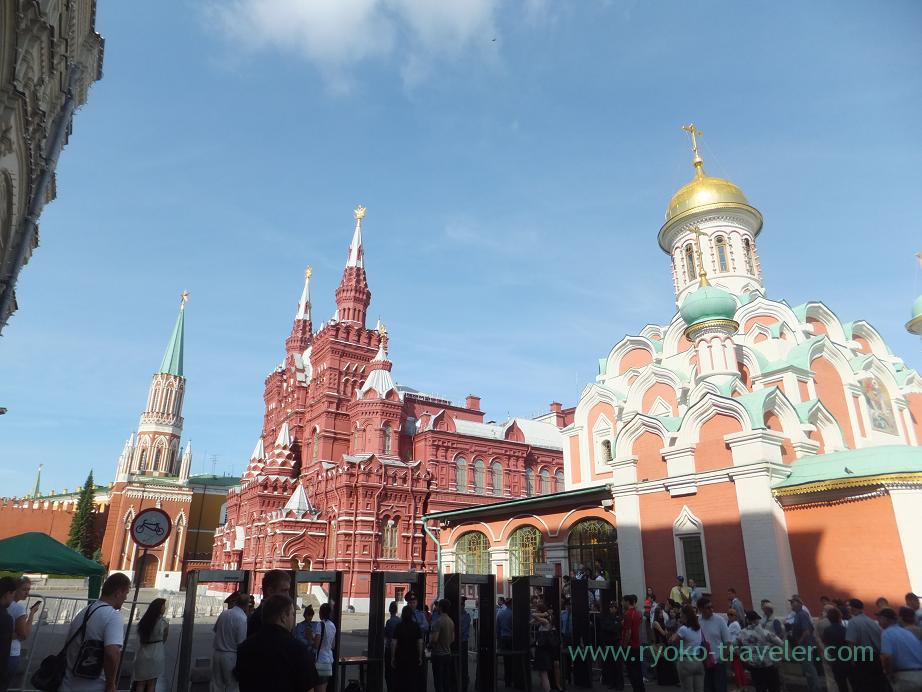 But something was strange….
Red Square was blockaded !!!! There were policemen.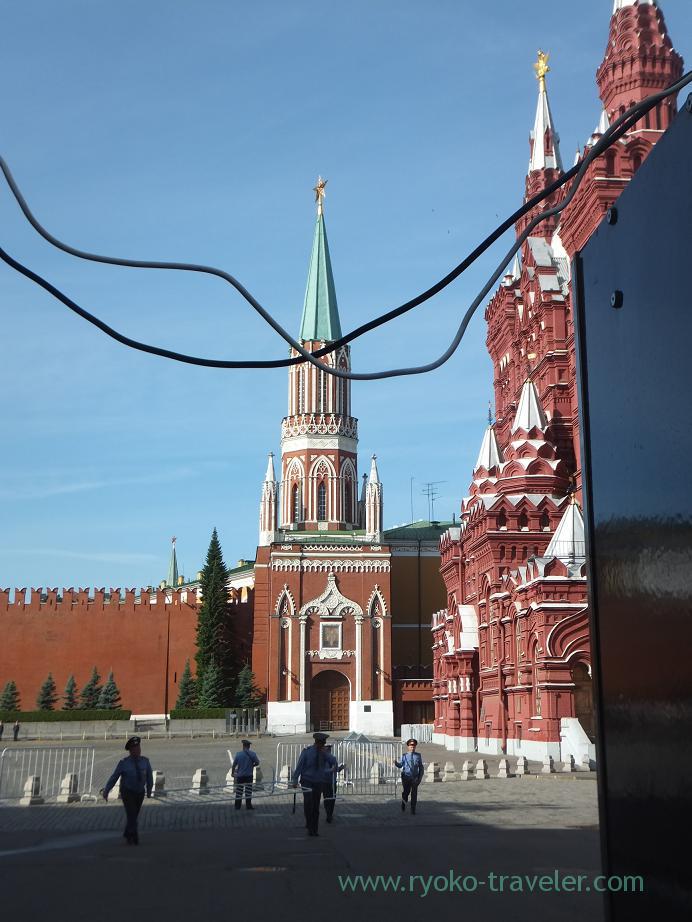 For alas ! Graduation ceremony of police academy was held !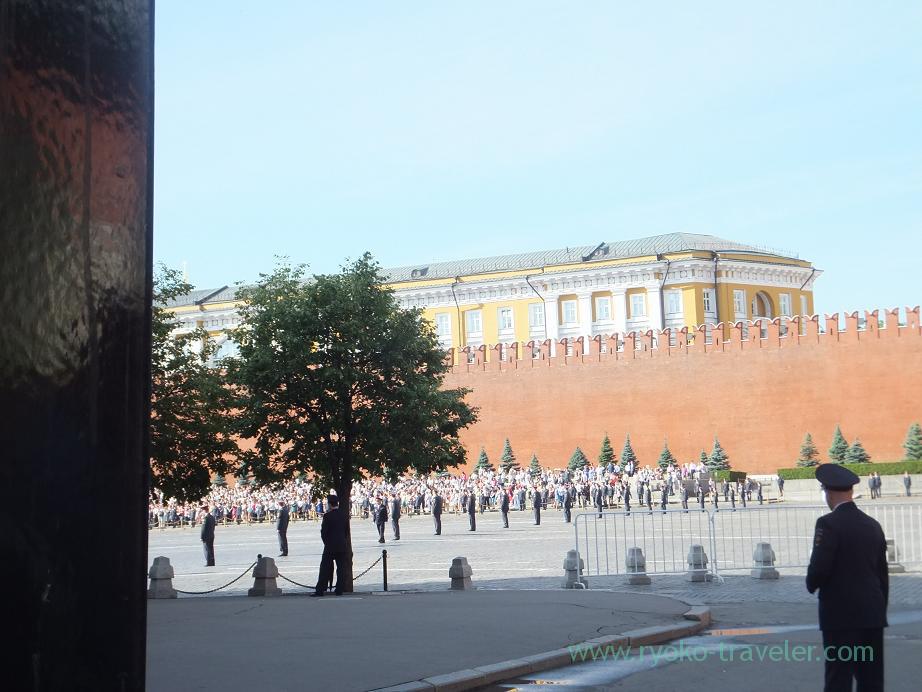 Red Square was off limit 🙁
It couldnt be helped, so we moved to GUM.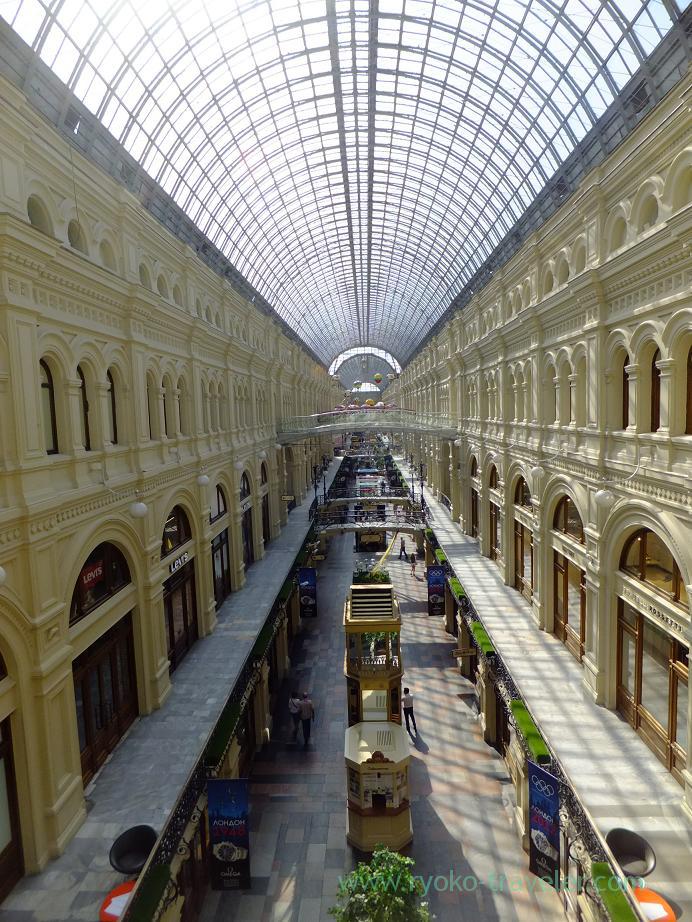 I could see Red Square and th graduation ceremonyf rom GUM a little.
Our guide told us that we would go to Red Square two days later, so we beard this day.
(But, Russia often close Red Square without notice like this. So it was unprovable that we could be in Red Square without fail.Oh, no! :O )
Hanging bicycles from the ceiling.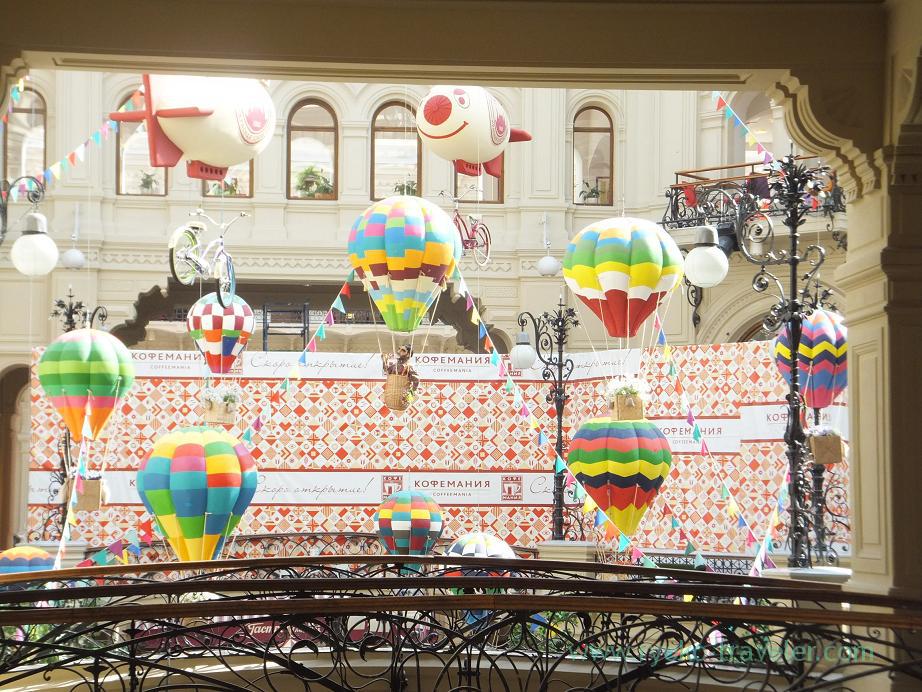 It was very hot, so I bought something like shaved ice.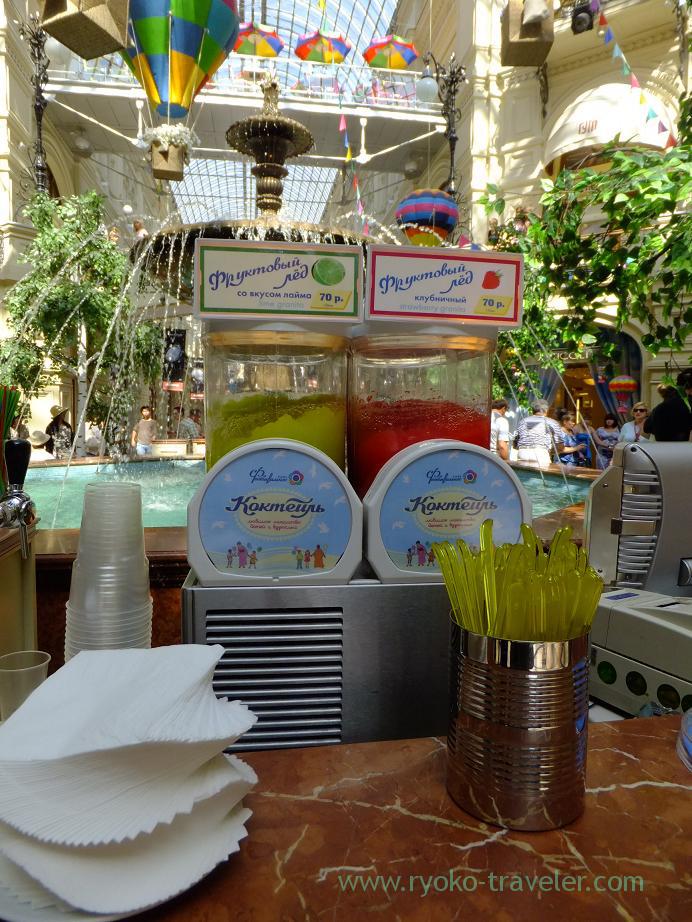 It had a gaudy color. 70 rubles. This was the first time I spent rubles at this trip.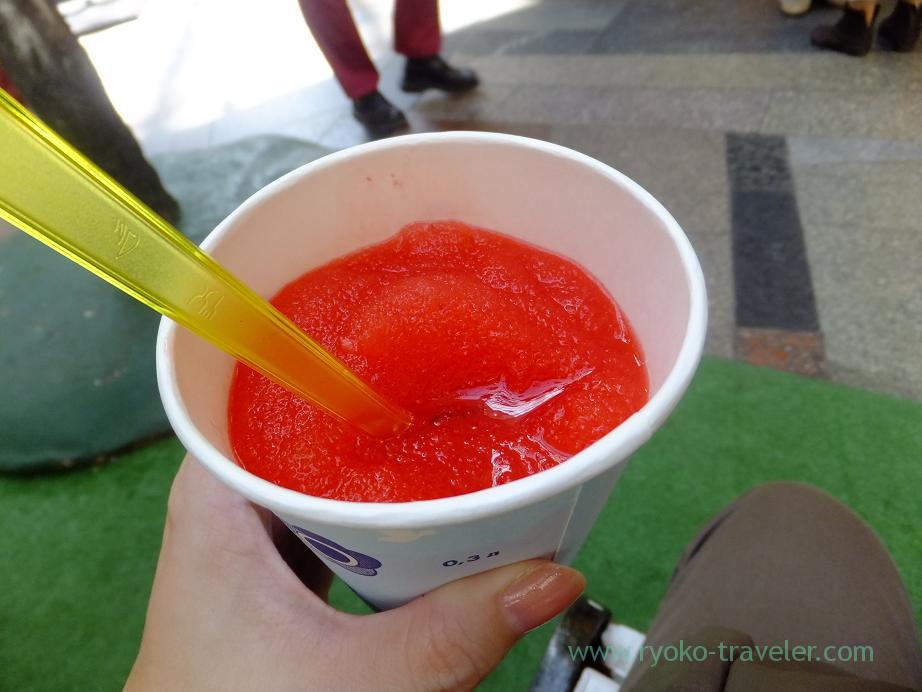 GUM did not sell something good for me. There were some shops that have branches in Japan 😛
It was pity for me, once we finished sightseeing in Moscow.
We went toward Vladimir.