Ginza : The beer bar's specialty is kakigori !
I went to Ginza to have dinner with my friends.
Beer bar Rupurin
I had wanted to go to the dining bar. The shop have a bar counter, so guests also can use the dining bar as bar.
So, I wanted to use this dining bar as bar by myself if I liked it.
I wanted to know amounts of dishes. Thank my friend. My friend gave me the opportunity 🙂
I want to have one favorite bar that I can go by myself 🙂
I'm longing for it since childhood 😀
And, I found each dishes were so good 🙂
The restaurant was dimly lighted, so  I couldn't take pictures clearly.
At first, everyone ordered beer !
Four color beers !
Appetizer – Baked edamame (green soybeans, 焼き枝豆)
Potato salads with chicken's gristle (軟骨入りポテトサラダ)
It had a crunchy texture 🙂
I can eat it up by myself 😛
Assorted cheese (チーズ盛り合わせ)
Fig butter (いちじくバター)
Sooooo tasty !
Lever and gizzard putty (レバーと砂肝のパテ)
Beef tendon stew(牛すじ煮込み)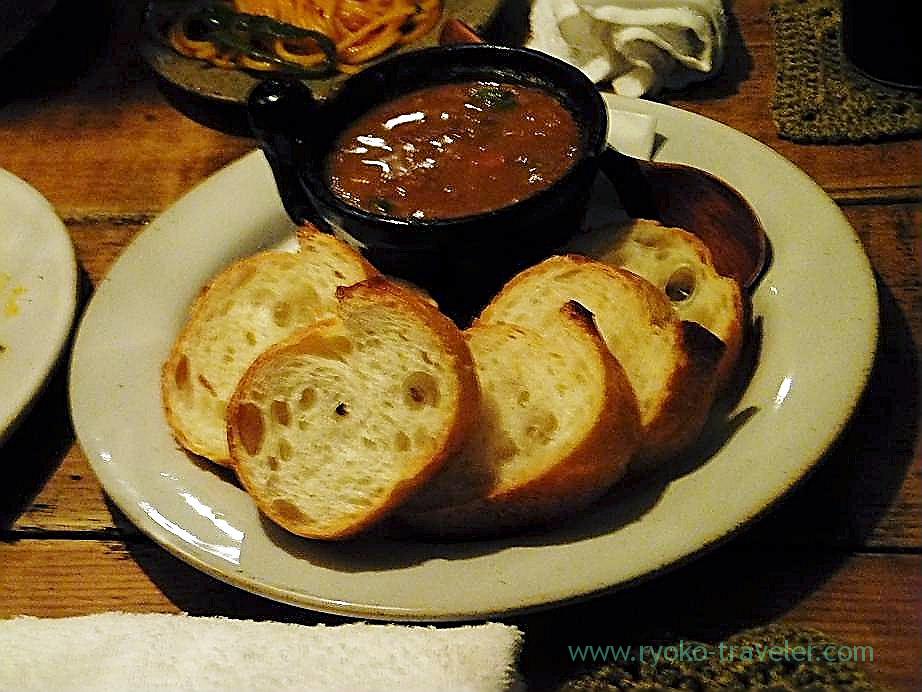 Corn croquette (とうもろこしコロッケ)
Eating with salt made me feel much sweetness of corn 🙂
Beef tendon stewed risotto (牛すじ煮込みリゾット)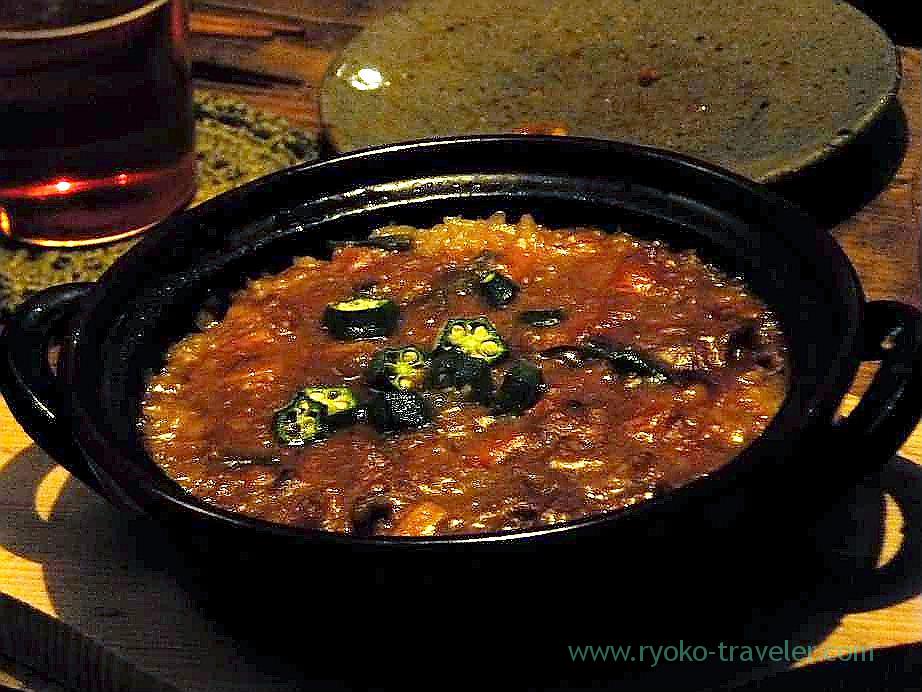 Naporitan (ナポリタン)

Spaghetti with saury (さんまのパスタ)
Now saury season !
Spaghetti dishes were too large for one woman… 🙁
Curry bread (カレーパン)
Kakigori with peach sauce (桃かき氷)
It was more sauce than syrups !
It had peach compotes in it 😀
Rupurin serves kakigori all year around. And it is close to the center of Ginza.
We had a very good time 🙂
And I decided to go the restaurant again. Of course, by myself.
About Beer shop Rupurin (麦酒屋 るぷりん)
Address / Urano Bldg 3F, 6-7-7 Ginza, Chuo-ku, Tokyo
Station / Ginza station (Tokyo metro)
Open / 12:00 – 14:00, 18:00 – 24:00
Mondays / 18:00 – 24:00
Saturdays / 15:00 – 23:00
Sundays / 15:00 – 20:00
Closed / No scheduled
Website / http://www.beer-lupulin.com/(in Japanese only)