Of course ! I had Nagoya-style breakfast during my staying in Nagoya ! Riyon Coffee Shop (モーニング喫茶リヨン) connected to JR Nagoya station serve "breakfast" throught their business hour.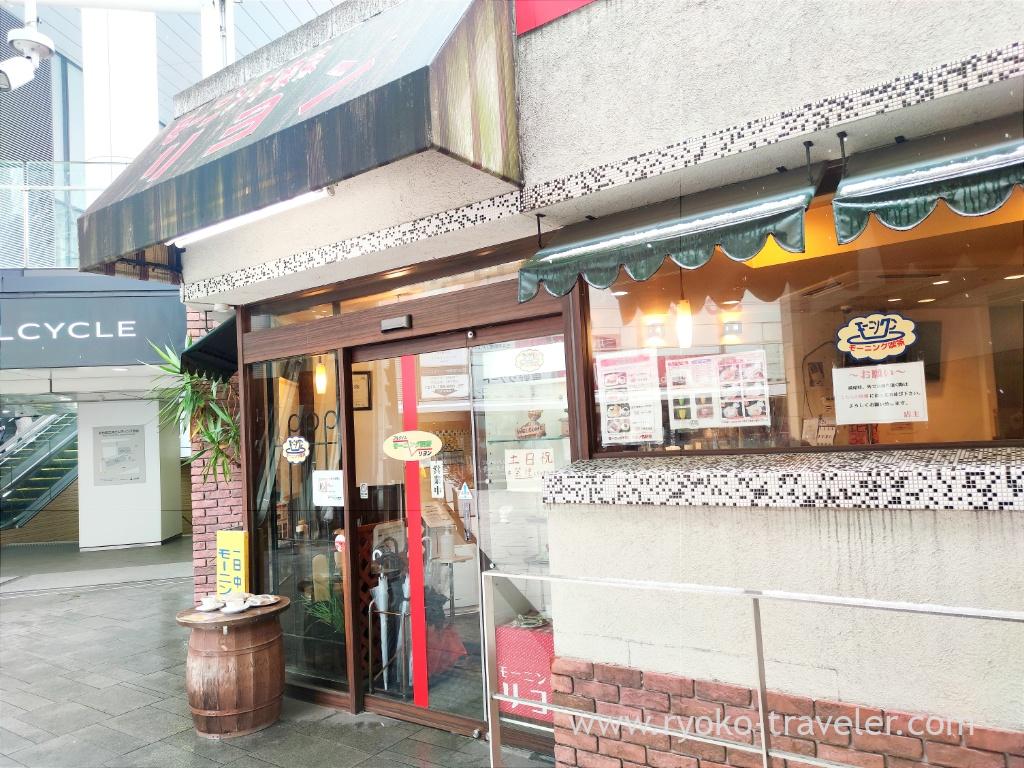 I heard there are so many people in front of the shop on weekends. They are located underground of Mitsui building connected to Meitetsu Nagoya station. Though they are on the B1F, as you see, they are outside. Meitetsu Nagoya station is connected to JR Nagoya station underground. But you'd better get out of JR Station at one time because it's like maze.
Though they are small shop, they have much seats. Counter seats, tsbles having 4 chairs and so on. So, it's not comfort to stay longer. Smoking is OK.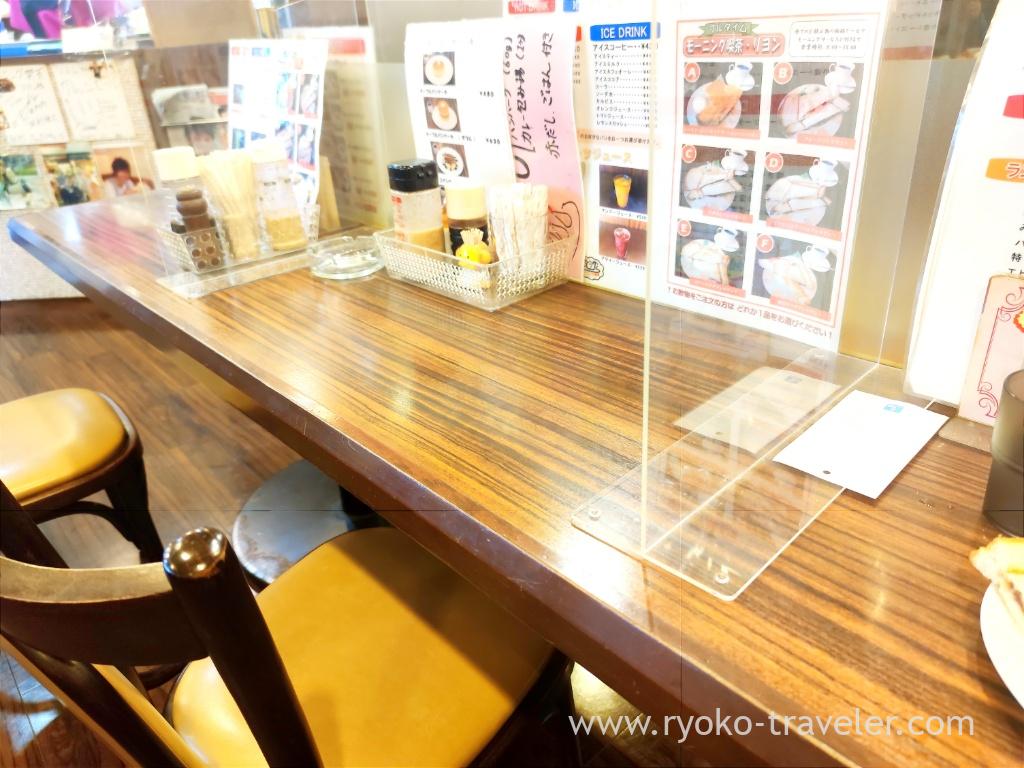 This is the breakfast menu available throughout the business hour. One sandwich is included in each drinks. We can choose ogura sandwich, too. That's Nagoya's specialty.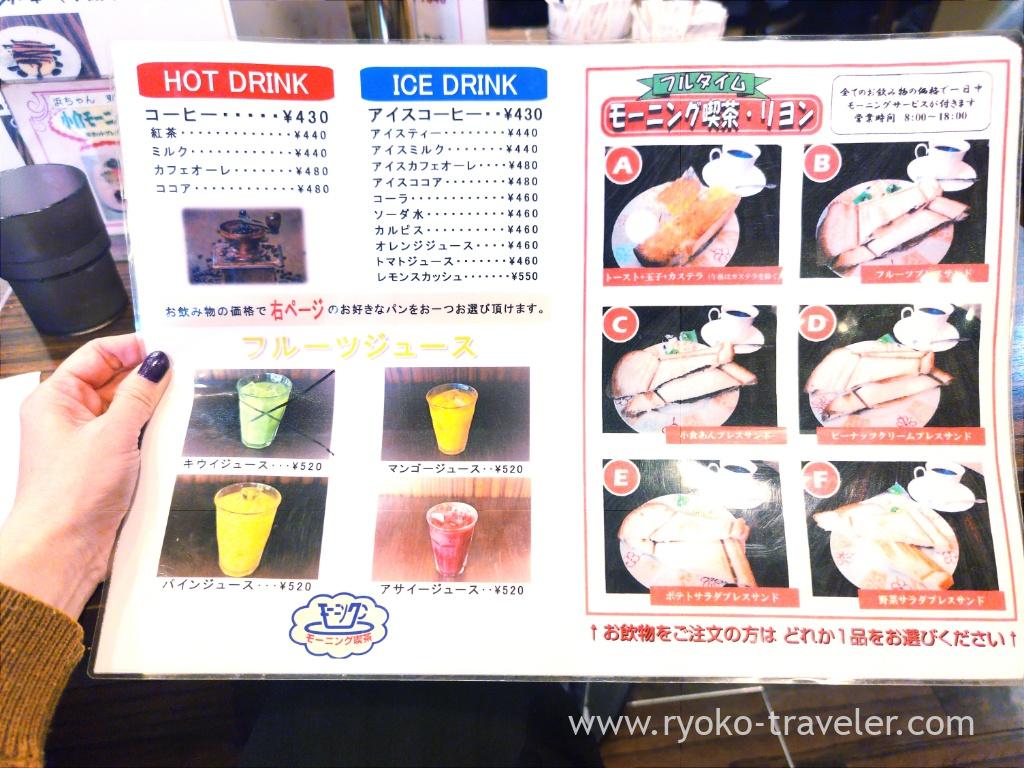 And they have another breakfast menu apart from above menu. We can order breakfast set having salads and boiled egg with extra charge if we order one drink. And they have lunch menu, too. It's available 11:30 a.m. – 2:30 p.m.
I ordered coffee and chose hot sandwich with ogura pastes from six breads. Both was served quickly. It's 430 yen in total.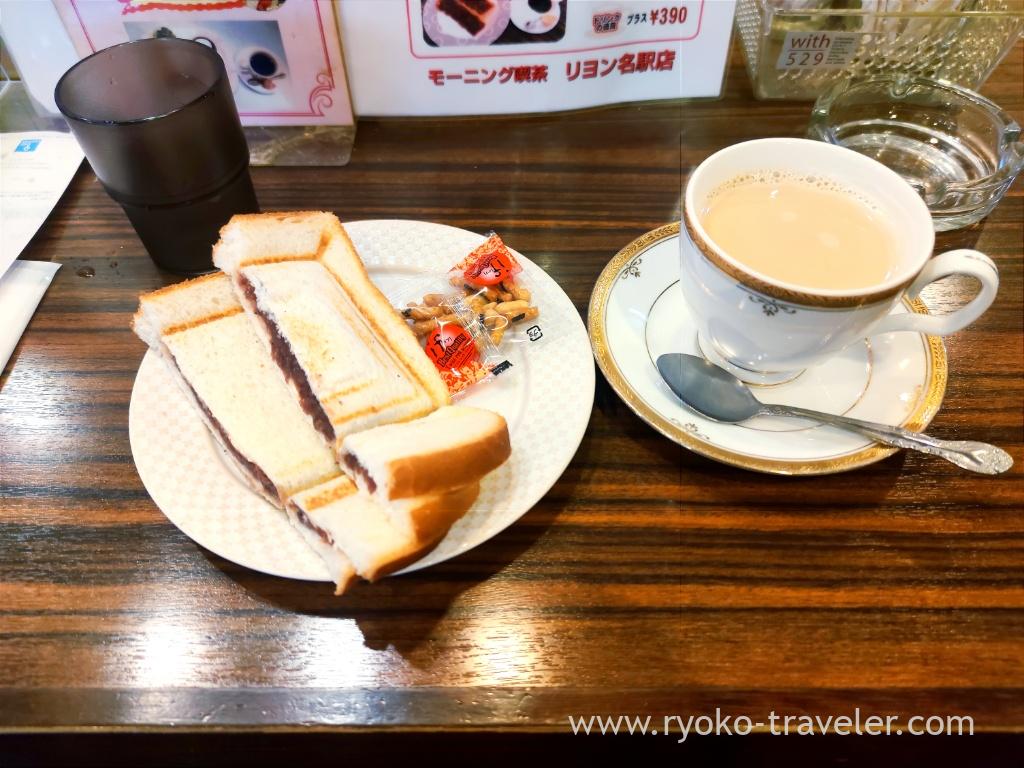 This hot sandwich have two sliced breads, so, it's much. And plenty of ogura pastes. The ogura pastes was salted stronger. It's enough. I was surprised that it's included in the price of coffee 430 yen !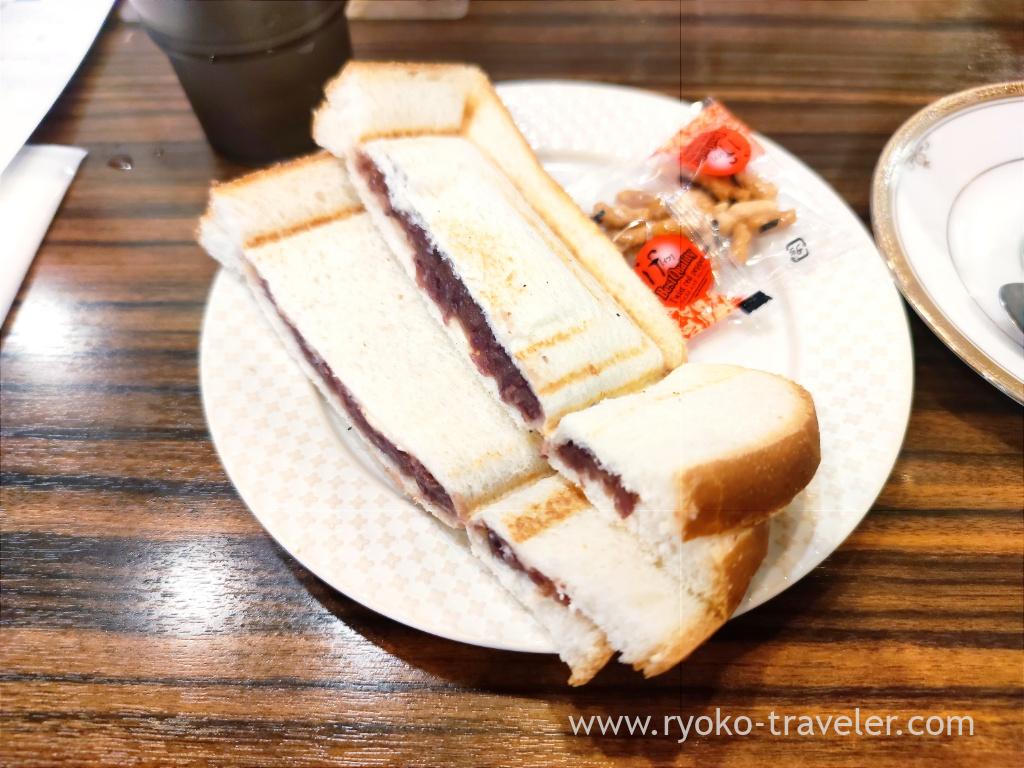 The coffee had refreshing tastes and it's suitable for morning. Because it was weekday and it wasn't busy hour, I spent slow time with coffee and snacks in the cafe. Yes. You'd better visit there on weekdays.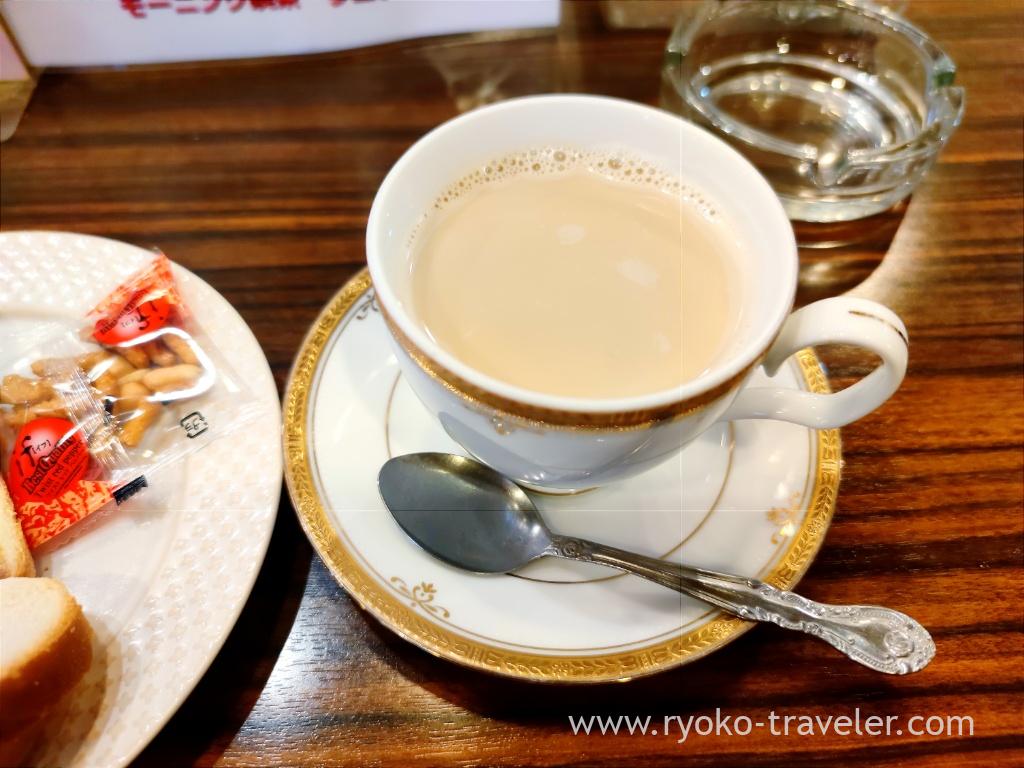 About

Name Riyon Coffee Shop (リヨン名駅店)
Open Morning through evening
Reservation Unavailable
Credit card Unavailable

Google Map