I had never known such a beautiful garden like this.
After we left Ikegami Seimensho, our bus took us to Ritsurin garden close to Takamatsu station.
I visited Ritsurin Garden last time, too and I wanted to visit there again 🙂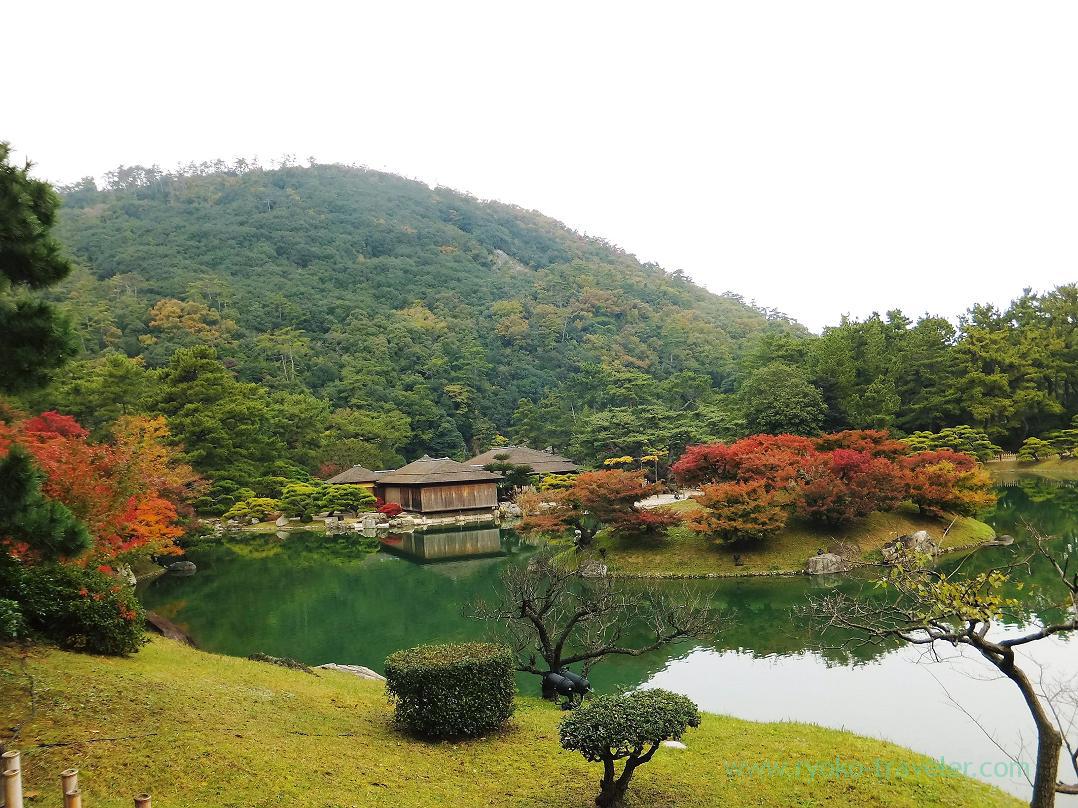 Tokushima and Kagawa 2011 (10) Ritsurin Garden
The third day of my trip, I awoke up early in the morning, so I took a walk to Ritsurin garden that is open from 6:30 a....
Admission fee of Ritsurin garden was excluded in the fee of the udon tour (410 yen for adult).
We had one hour or so to stay there.
As soon as we entered the park, this splendid pine tree was in our sights.
Ritsurin garden have the word "chestnuts" in its name, but now there are no chestnuts and there are large number of pine tree in the garden.
It attracted me last time, too. "Tsurukame matsu" is said to be the most beautiful pine tree in the garden.
Its back was magnificent, too.
Shoko Shoreikan (Commerce and Industry Promotion Hall)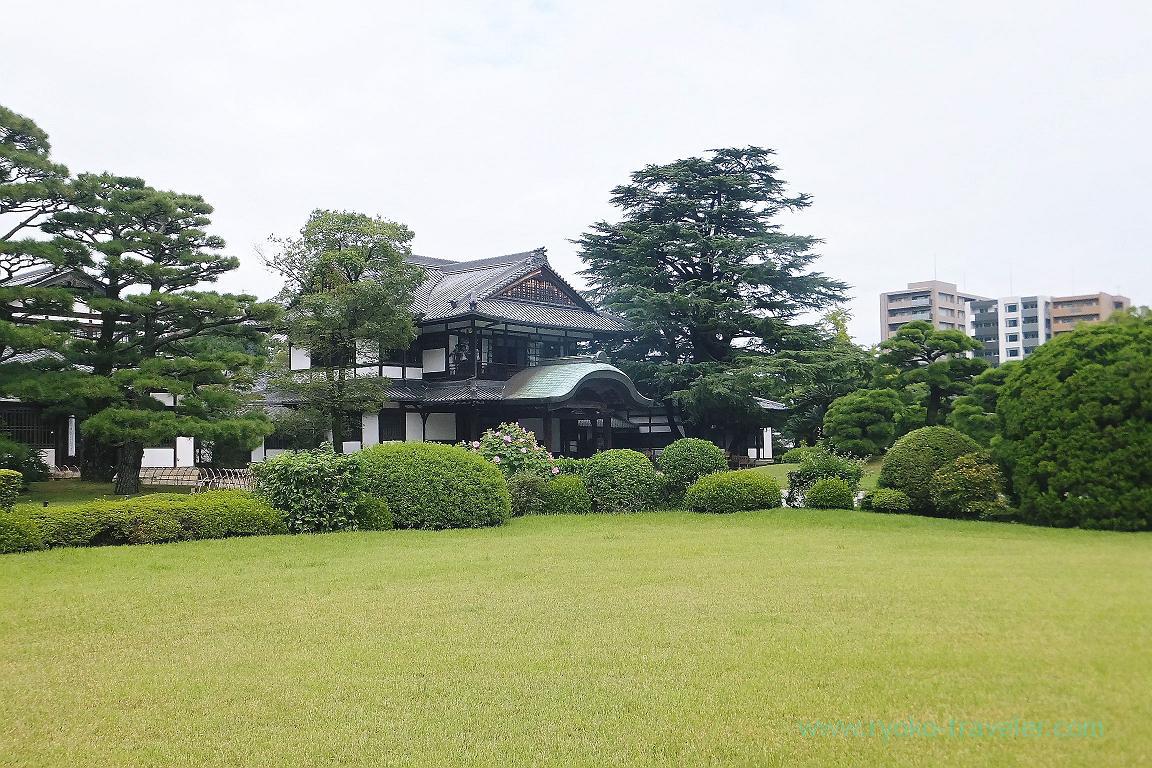 At this house named "Kikugetsutei", you can have matcha and wagashi 🙂 (Additional fee is required)
This garden is beautiful looked from artificial hills.
From Fuyoho hills. The red bridge is outstanding 🙂
From Hiraiho hills. Thanks to Mt. Shiun in the backs, this garden have more magnificent views.
Seeing Hokko lake from the red bridge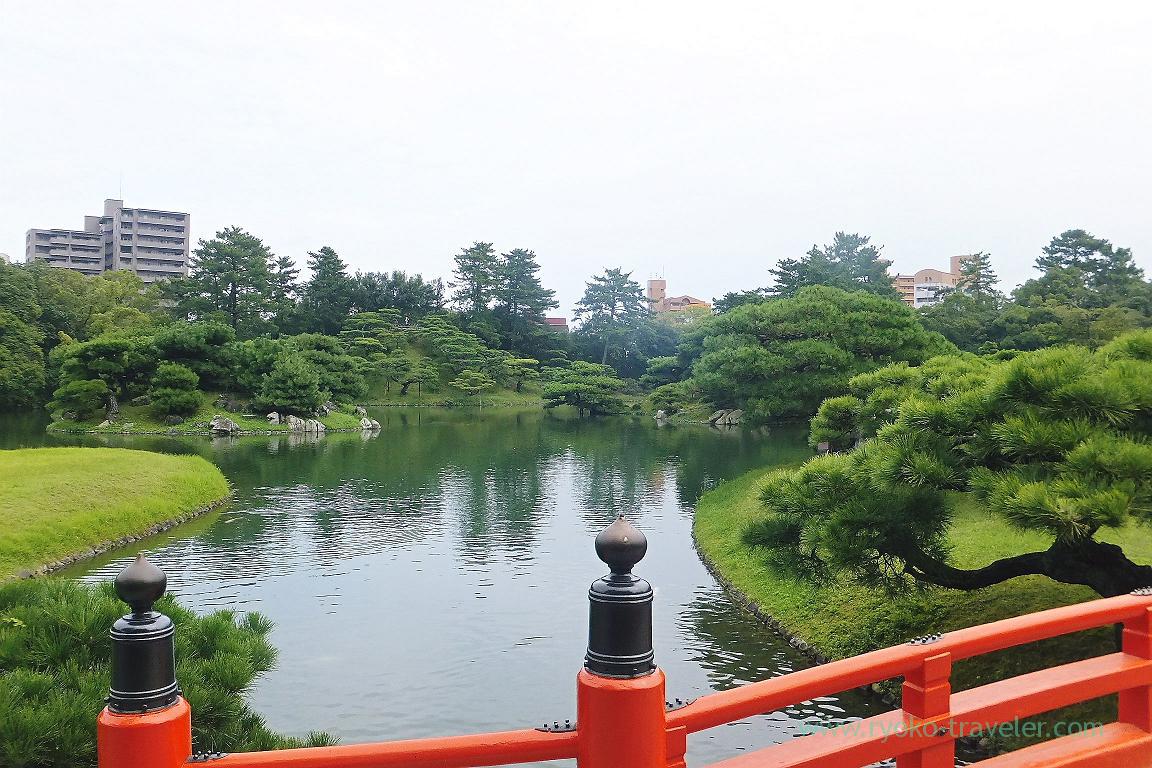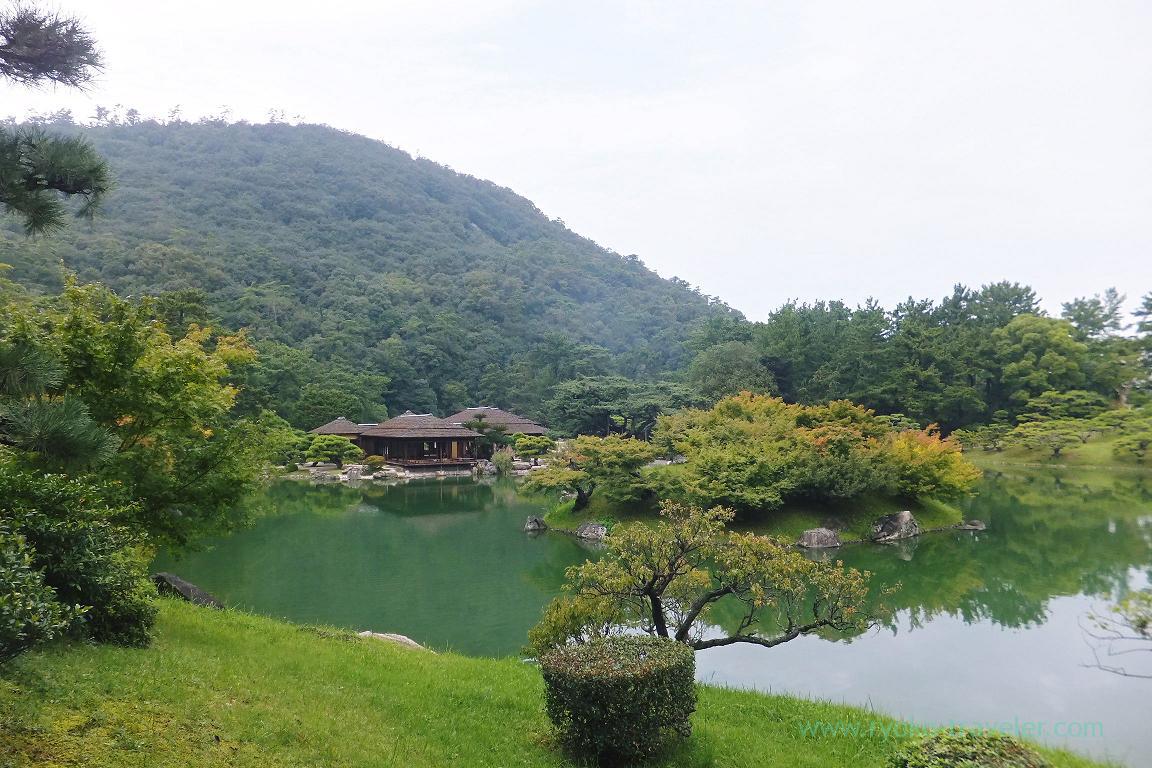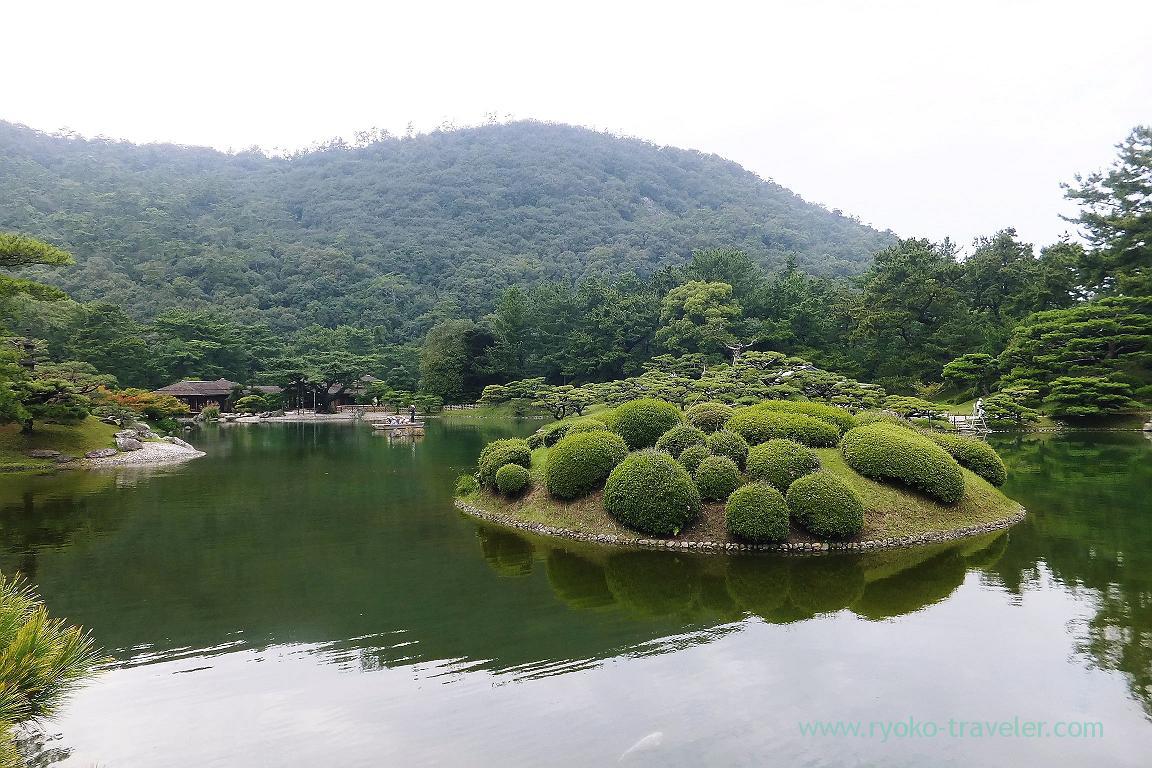 Only one hour is too short to see the garden all the same.
There's also garden on the north side. If you go there, too, you need about three hours or so.
And I recommend you go there early in the morning if you enjoy the garden to the full. In the morning, the garden is calm and there are few people.
About Ritsurin Garden (栗林公園)
Address /1-20-16, Ritsurincho, Takamatsu-shi, Kagawa
Station / Ritsurin garden station (Kotohira dentetsu)
Open / See website for the detail
Close / Sundays
Website / http://ritsuringarden.jp/en.Top/en.top.html(in English)